Jakarta
-
The late Virgil Abloh managed to reform Louis Vuitton with unique and borderless works. One of his creations that made it to the headline lately is the Paint Can Bag, which is literally shaped like a paint can with the classic LV emblem as the exterior design. This new accessory was first spotted during the men's fashion show for Fall/Winter 2022, which is the last collection to be designed mostly by Abloh. While the brand is known for its leather goods, bags, and luggage, the appearance of the Paint Can Bag gives a more playful touch.
First introduced in orange color and styled like a real paint can down to the metal handle, this cool collectible is decorated with playful references to Louis Vuitton's heritage. Comes in details like the orange microfiber interior, which claims to be roomy enough to hold two phones and other personal items, its exterior is also decorated with prints that resemble a real paint can, such as "Handle With Care" warning, color detail, and flammable sign. Not limited to orange, the uncanny bag also comes in six eye-grabbing colors from designer Virgil Abloh's signature palette.
Despite the out-of-the-box design, fashion enthusiasts are quite bewildered, and yet, interested to place their hands on this one. However, this is not the first time Louis Vuitton dropped bags with bizarre designs—as they continuously release one once in a while. So here are some Louis Vuitton bags with uncanny looks that you may haven't heard of or seen before.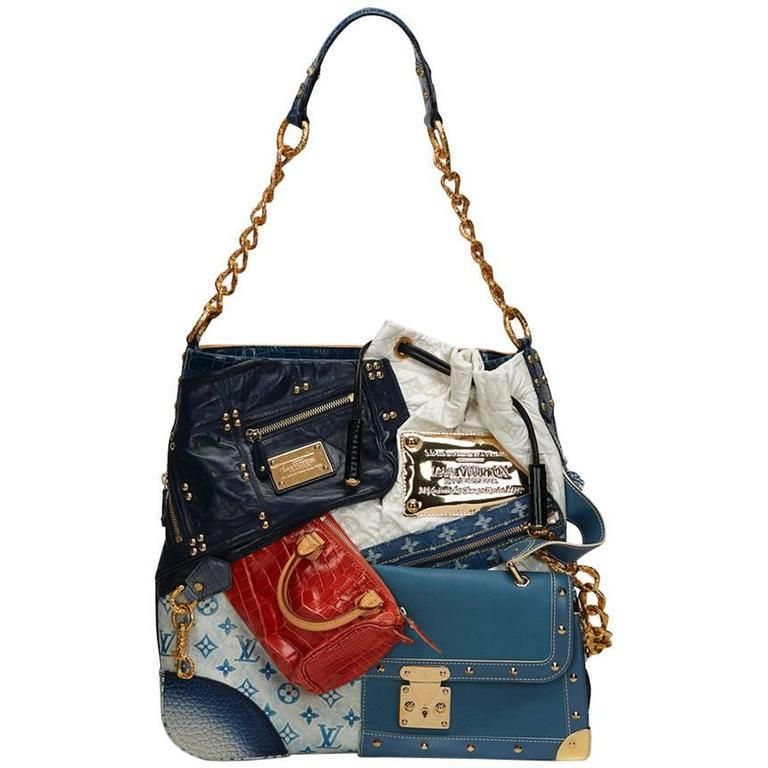 Louis Vuitton Tribute Patchwork Bag/ Foto: Louis Vuitton
Louis Vuitton Tribute Patchwork Bag
Once worn by Queen Beyonce, this 2007 Louis Vuitton Spring/Summer collection was indeed one of a kind. At that time, the Louis Vuitton Tribute Patchwork Bag was the most expensive bag selling at US$45,000. The bag itself combined pieces of 15 bags released in the same collection. At one glance, this bag seems super messy with too many things going on for the exterior, but there's a beauty in absurdity.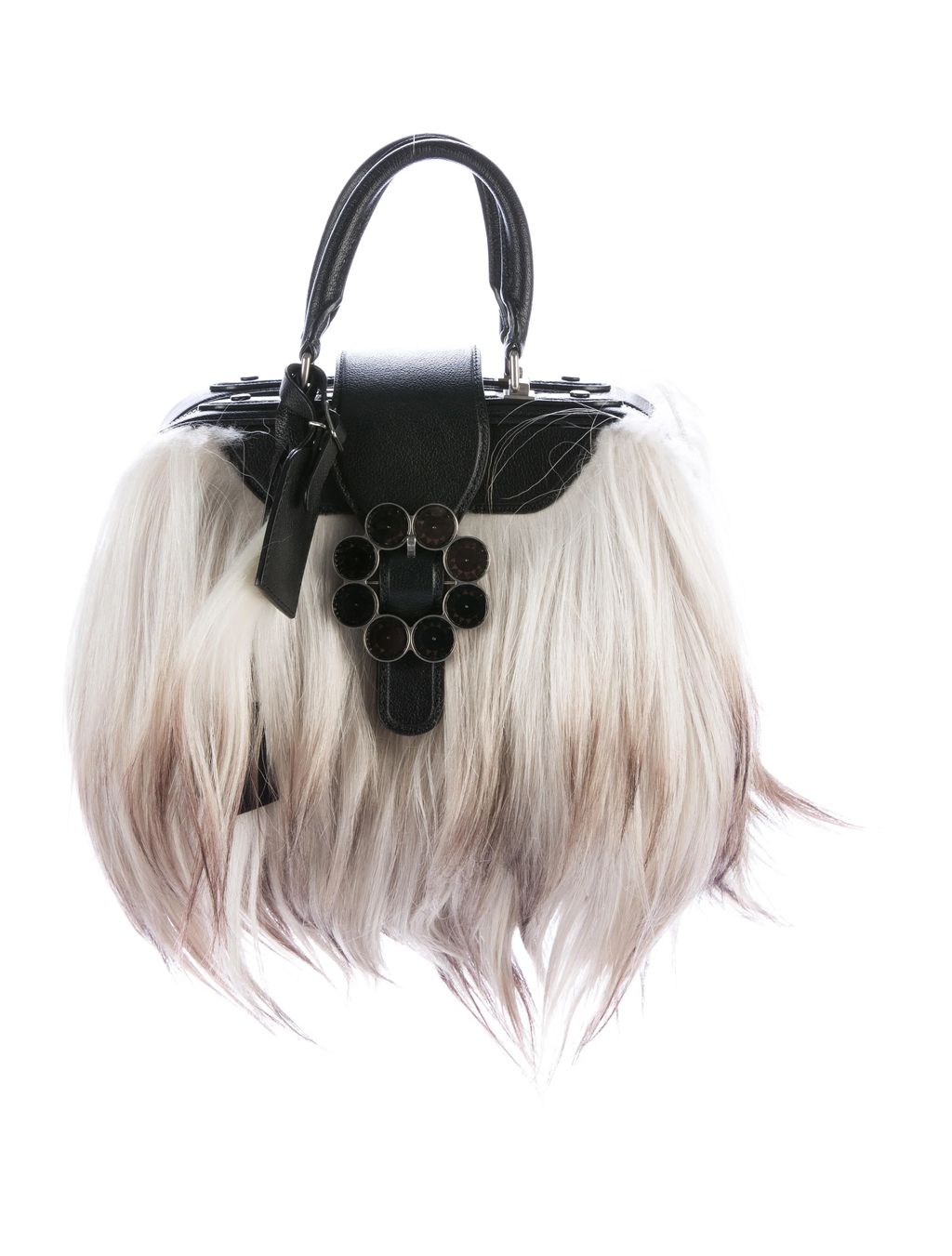 Louis Vuitton Goat Hair Transsiberian Bag/ Foto: Louis Vuitton
Louis Vuitton Goat Hair Transsiberian Bag
First released during the Fall/Winter 2012-2013 collection, the bag is covered in long hair goat fur. Inspired by the Trans Siberian Railway that connects Moscow to the Russian Far East and the Sea of Japan, this Louis Vuitton Goat Hair Transsiberian Bag that makes you look like you are carrying a Shih-Tzu dog was retailed for US$4,750. Can you imagine strolling around the city or going to the office with this bag?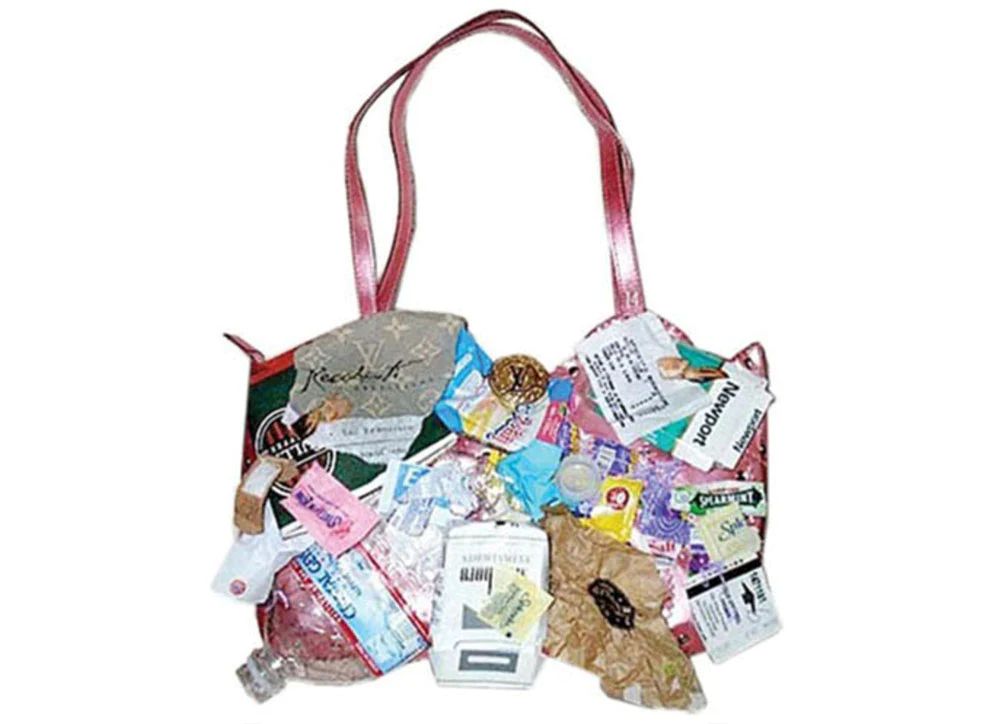 Louis Vuitton Urban Satchel Bag/ Foto: Louis Vuitton
Louis Vuitton Urban Satchel Bag
Happened to be a controversial and most expensive bag in 2008; the original retail price for Louis Vuitton Urban Satchel Bag was €125,000. The purse genuinely looked like someone just took your garbage and glued it together—while not far from the truth as the purse was made from recycled items such as water bottles, cigarette packs, and chewing gum wrappers.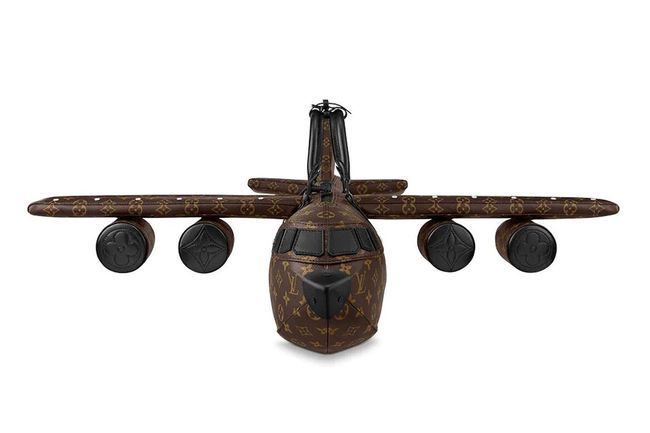 Louis Vuitton Airplane Bag/ Foto: Louis Vuitton
Louis Vuitton Airplane Bag
Channeling the name, the Louis Vuitton Airplane bag is indeed shaped like an actual plane. Designed by the late Virgil Abloh, the bag was made with supple leather, signature airplane hardware, and some hidden metal banding to keep the wings aloft. The bag was viral not just because of the design but also its US$39,000 price tag.
With many fashion items released by Louis Vuitton—which often raise the viewers' eyebrows—some people actually bought and wore these bags with pride, namely Beyonce with the Tribute Patchwork Bag, Ashley Olsen with the Urban Satchel Bag, and Chris Brown with the Airplane bag.
(DIP/HAL)