Jakarta
-
Pampering yourself with love comes in a lot of forms, but we girls can't help but add manicures to the list. Not only is it an activity to take care of our nails, but it can also improve our moods when seeing our nails bedazzled with lovely colors and cool designs. Want to elevate the look of your nails but run out of inspiration? We got you covered! Here are five nail art styles that are trendy and you could try by yourself!
Hourglass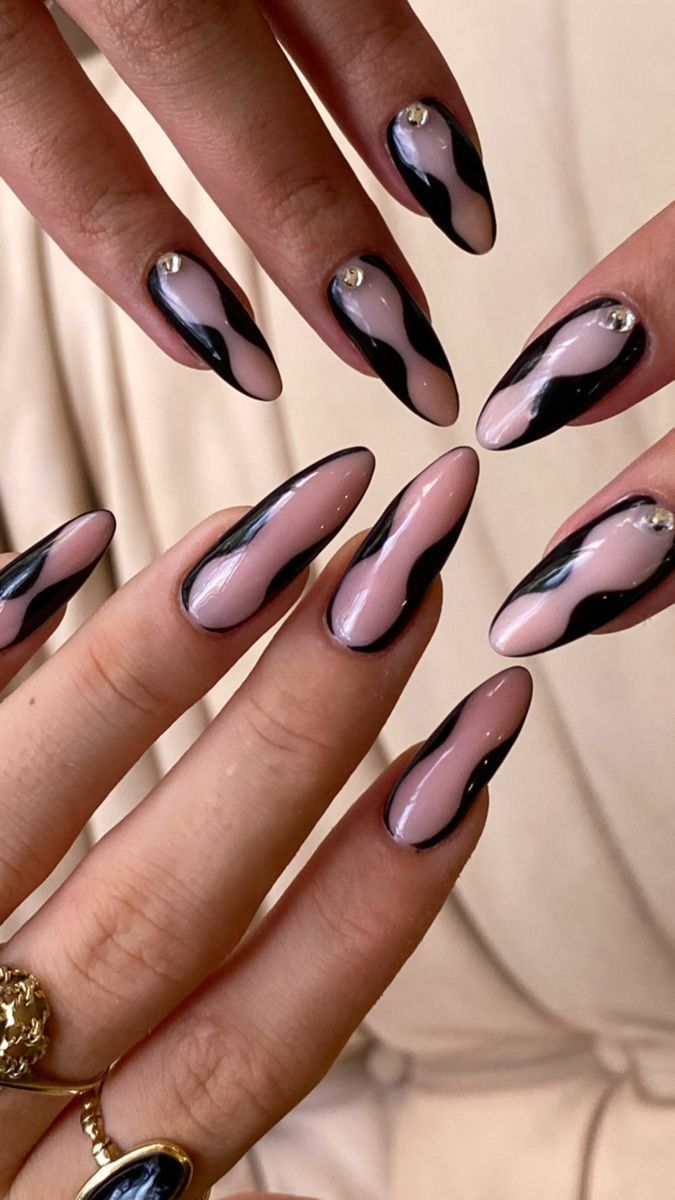 Hourglass/ Foto: Pinterest
Inspired by Euphoria's Maddy, the hourglass nail art is so hot right now! You can start creating this nail art by adding a neutral nude base over the entire nail. Since you want to achieve the hourglass design, you want to use a nail art brush to get the precision. Any color will do for the hourglass accent, but it should run up and down the sides of the nail, not around the tip or cuticle.
Colorful French tips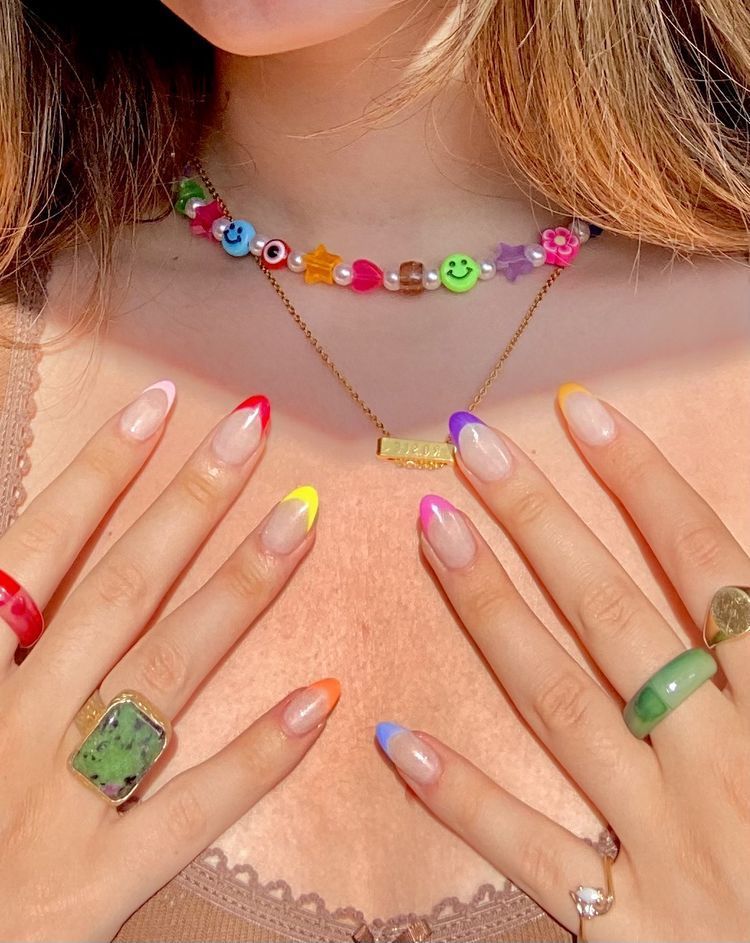 Colorful French/ Foto: Pinterest
French nails can never go wrong! Even though it's commonly shown on brides, the french nail is a trend that can never die. Instead of white, why not switch them up to a nice few choices of colors? To make it more fun and cute, each tip can be drawn in different colors, too! It's classic, but it's also playful.
3D Gel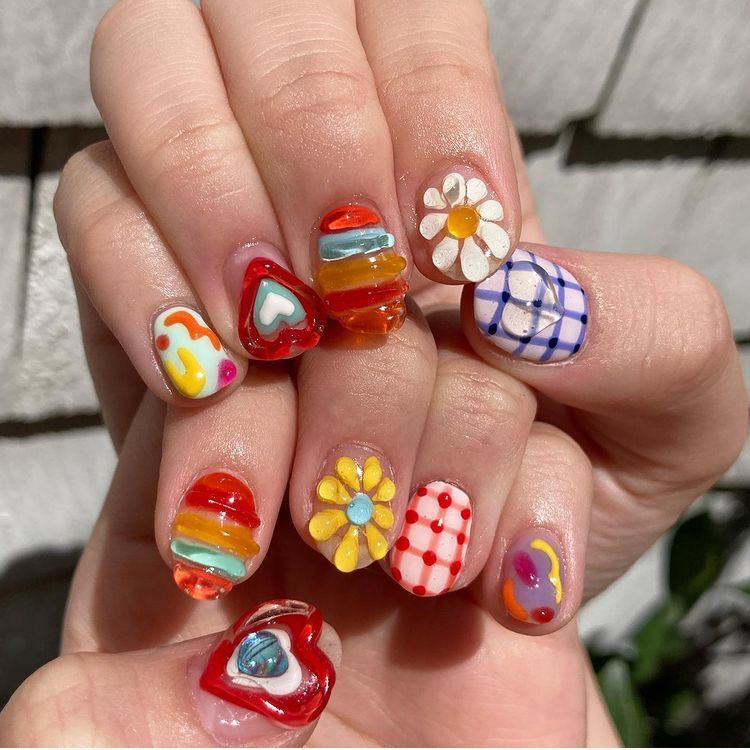 3D Nail/ Foto: Pinterest
Taking nail art to the next level, 3D nail art is taking the spotlight! It looks like resin art since it's clear and see-through even though it has a color hinted at it. This style is quite famous in Korea, with stripes, flowers, and love often being drawn onto the nails. The more colors it has the better!
Swirled lines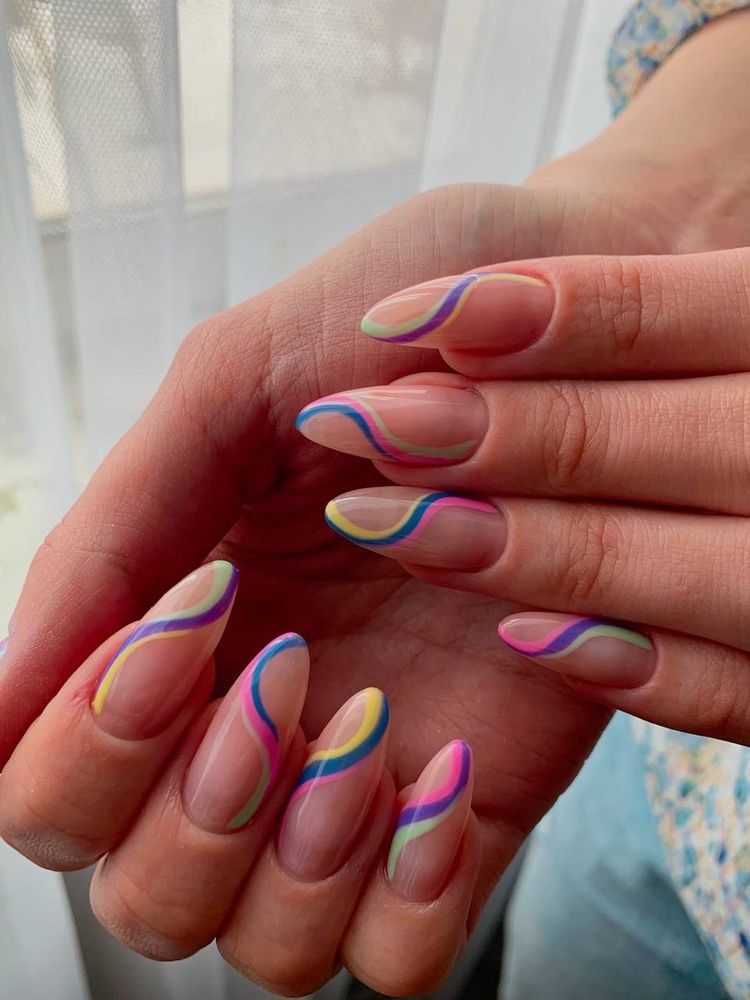 Swirled Lines/ Foto: Pinterest
Simple but elegant, swirled lines nail art is easy to do! All you need is a small tip nail art brush and you want to drag a line in one color, add another in different color and cross them over. You can keep it minimal, or you can draw the whole nail with it   giving the retro swirled marble look.
Becharmed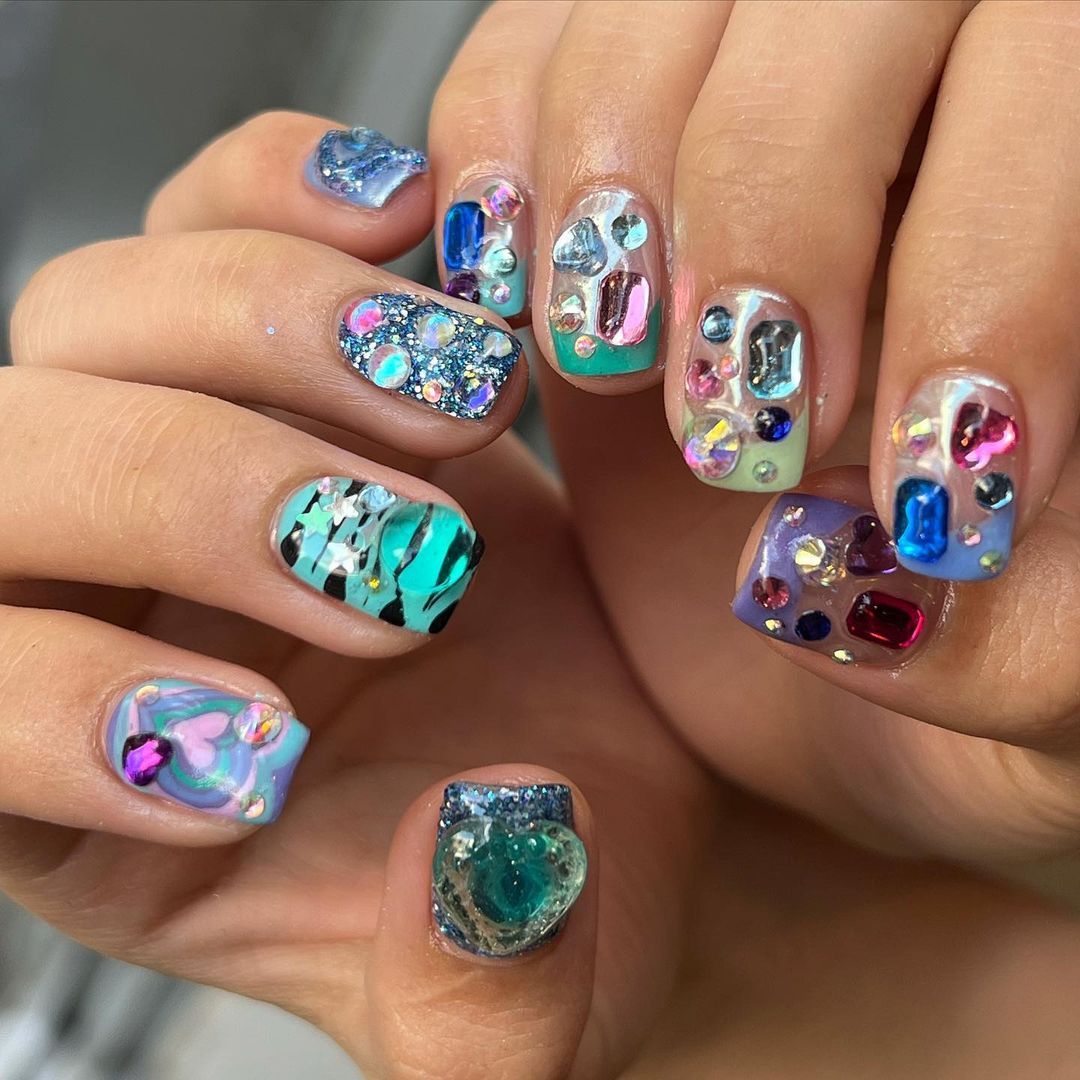 Becharmed/ Foto: Instagram
Adding 3D accents to the nails is something you should do once, or often. Why? Because cute charms like flowers, diamonds, and even gummy bears can complement your nails like no other! Even with a simple color base, your hands will look super adorable with a nice touch of these 3D charms.
Changing nail colors too frequently can cause yellowing or damage to your nail, so don't forget to rest them once in a while, and use vitamins to keep them healthy.
(HAI/MEL)