Jakarta
-
Founded in 1919 by Cristóbal Balenciaga, the luxury brand Balenciaga was heralded for revolutionizing women's fashion in the mid-50s. Balenciaga was well known for using heavy fabrics, intricate patterns and embroiders, as well as bold materials. Its bold marketing strategy and daring designs has attracted both fascination and criticism. The brand has no reluctance to release some fashion items that may raise our eyebrows in confusion. To name a few, here is a list of some questionable items Balenciaga has released to the market.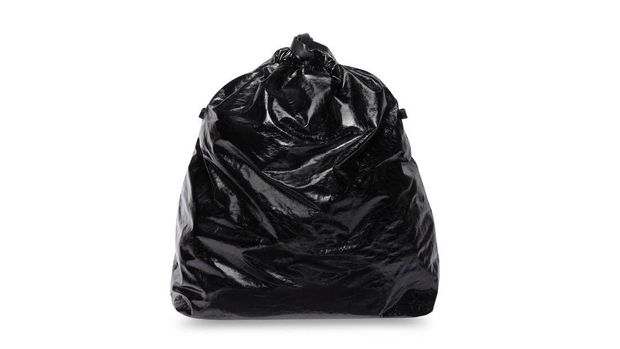 Trash Bag Balenciaga/ Foto: Balenciaga

USD 1790 trash bag
Made with 90 percent calfskin and 10 percent lambskin, this pouch that is designed to look exactly like a trash bag is being sold as a part of Balenciaga's Winter 2022 Collection. Comes in three colors; black, white, and blue   the USD 1790 trash bag pouch comes with two adjustable and removable large straps. One question, why? Serving proof why the brand has the power to make unfashionable products fashionable, or straight out trolling?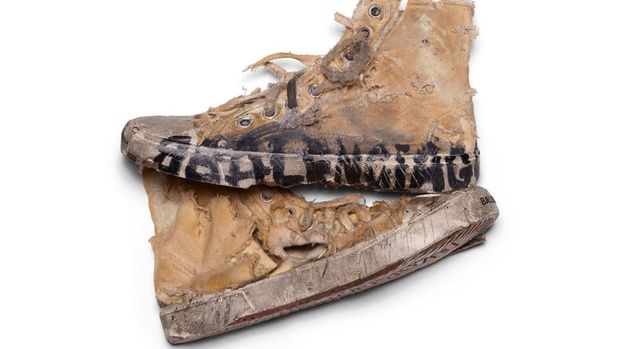 Sepatu rusak Balenciaga/ Foto: Balenciaga
Full-destroyed Paris sneakers
In case you missed it, Balenciaga once released the distressed version of their Paris Sneakers line namely the Full Destroyed Sneaker. Just hours after its reveal to the public, the shoes became the internet's most hated thing. I mean, I get the fuss   sneakers featuring yellowing seams, nasty skid marks, holes   all that for USD 1850? Yeah, I would be mad too. If it's supposed to be a social experiment to test whether their loyal customers will buy anything as long as there's a designer label printed on it, it's giving the impression that a fashion house is having the time of their life to design a "luxurious" version of poverty instead. Is poverty merely an aesthetic for rich people?

Balenciaga's exposure is associated with status and prestige   meaning that people wearing the brand will acquire a part of its exclusivity, since the brand carries a symbolism of luxury and exclusiveness. Being seen wearing the brand will set you apart as opulent enough to afford the brand, hence reflecting your image and social status. Yet, do you need to go that far by wearing ridiculously looking items with unreasonable price tags?
(HAI/IND)