Jakarta
-
London Fashion Week, held from 11th to 13th June, set physical and digital schedules to showcase more than 30 brands releasing their new collections. With the absence of big names who usually starred in such a legitimate fashion event, this became a chance for emerging fashion brands to receive more attention and enthusiasm.
"At the beginning of the global pandemic, in June 2020, we made the decision to merge London Fashion Week and London Fashion Week Men's onto a digital platform, giving designers greater flexibility, a decision which was based on feedback from designers. The showcase has naturally evolved to support a future of fashion that eliminates gender constructs, encourages all to take part and gives designers the flexibility to participate in any edition that makes the most sense for their brand," stated the chief executive of the British Fashion Council, Caroline Rush.
To give you more insight about what the London Fashion Week showcased, here are some promising newcomers that made their grand presence at the mentioned event.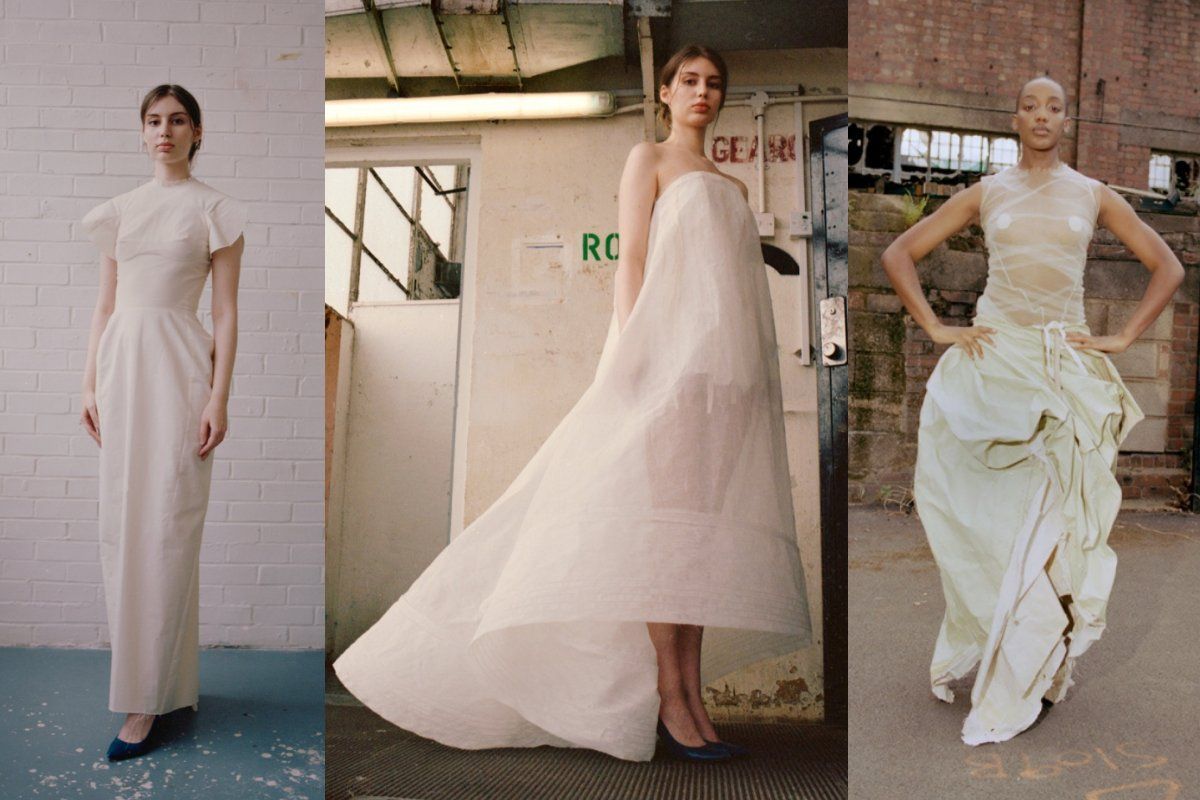 Brandon Choi/ Foto: Brandon Choi
Brandon Choi
The half-French, half-Chinese designer from Portsmouth wants to bring a different perspective to the world of haute couture. Brandon Choi, who has worked at places like Aganovich, Viktor & Rolf, and Vivienne Westwood, stated that fashion is an extension of sculpture, but one that people can wear and live in.
His brand new work addresses some important issues in society such as sustainability, community, and craftsmanship which are mixed with elements of elegant simplicity and maximalist energy. The white nuance dominates his collection, which is presented in the form of a dress with a minimalist to loose cut.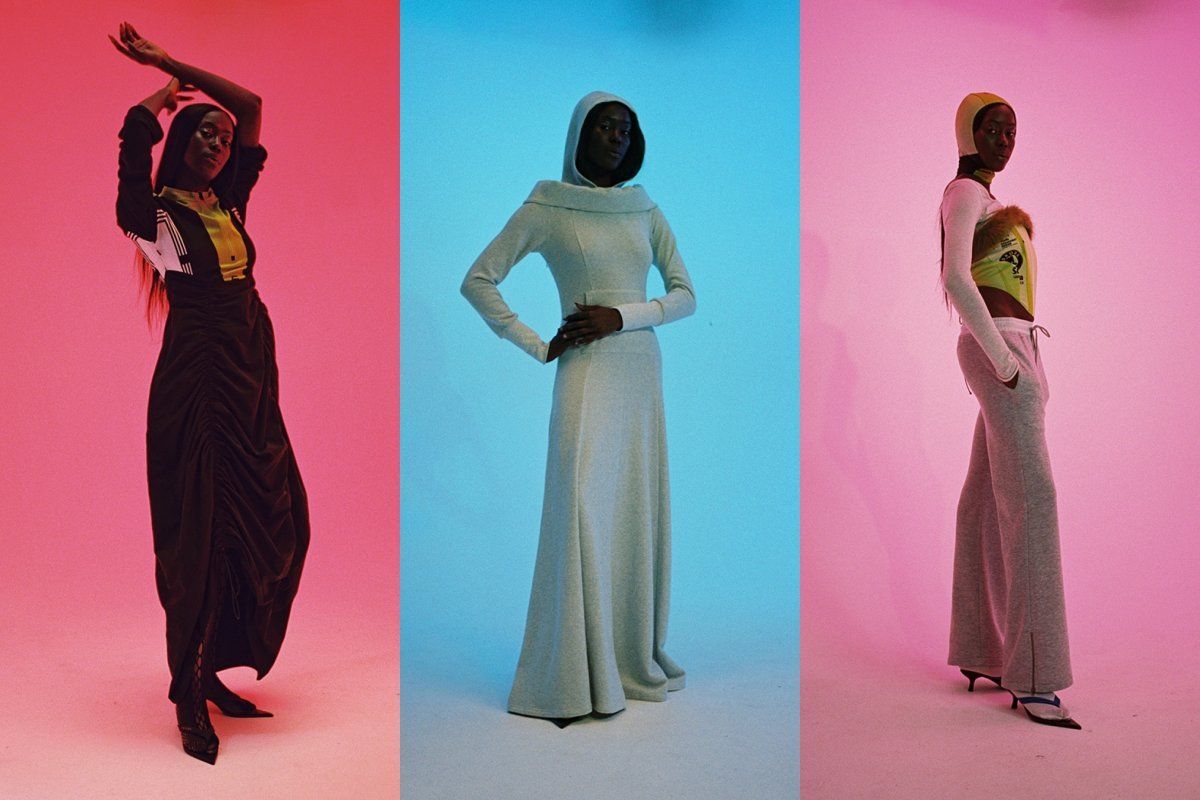 Sans Peng/ Foto: Sans Peng
Sans Peng
Sans Peng is a Chinese designer based in London, known for his designs that transcend gender boundaries. Aspiring to encourage inclusivity in fashion that showcase sustainable practices, Peng's spring and summer collection depicts the culture of Shenzhen city as it has transformed into one of the most developed metropolises in China. He also incorporates elements of Hong Kong-style pop music to give his collection a unique touch.
"You may see a lot of sporty elements, wide legs, and tight-waisted silhouettes, which is like a microcosm of the special era and geographical location in which I was born. Shenzhen was subtly influenced by the pop music of Hong Kong at the time. These classic elements of the year are still avant-garde to me today," Peng explained.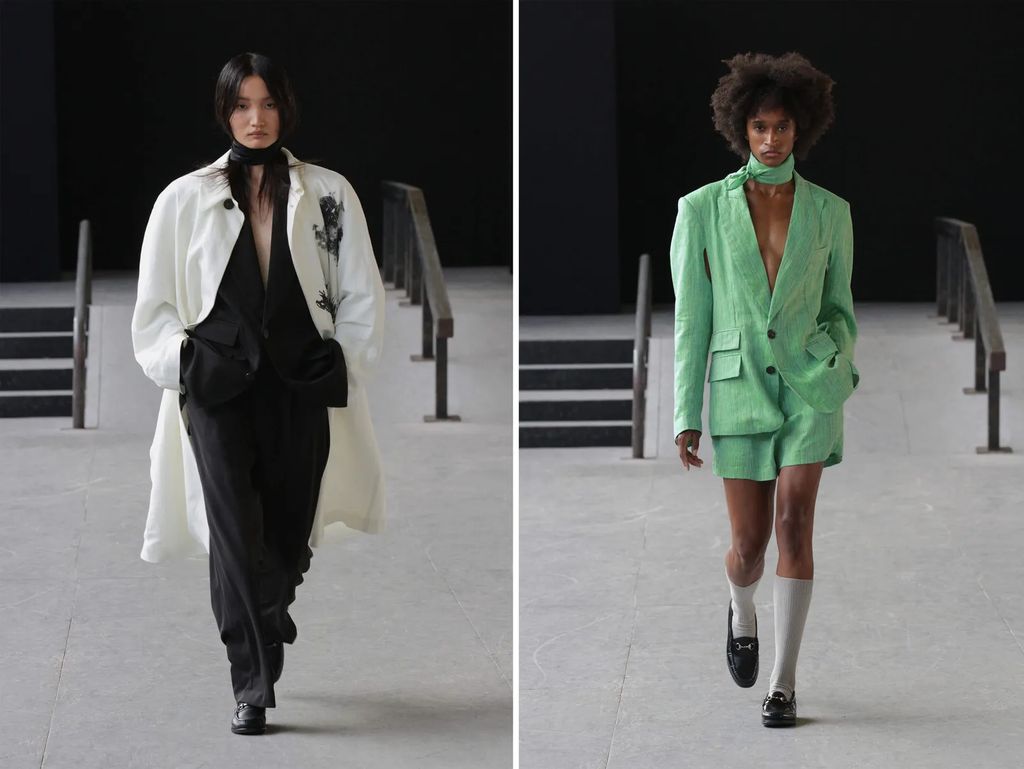 Carlota Barrera/ Foto: Carlota Barrera
Carlota Barrera
Carlota Barrera--a London-based fashion designer--dedicated her debut runway show at London Fashion Week to her favorite country, Cuba. Her new collection plays a lot with pastel colors like sky blue and mint green, which turned out to be suitable for menswear too. However, there are also achromatic nuances such as black, white, and gray which give classic and minimalist points in some of the collections. Although most of the collections show a minimalist side, some of them also look more dynamic with floral and leaf motifs. Even clothes such as shirts, blazers, and suits presented by Carlota Barrera are suitable for both women and men.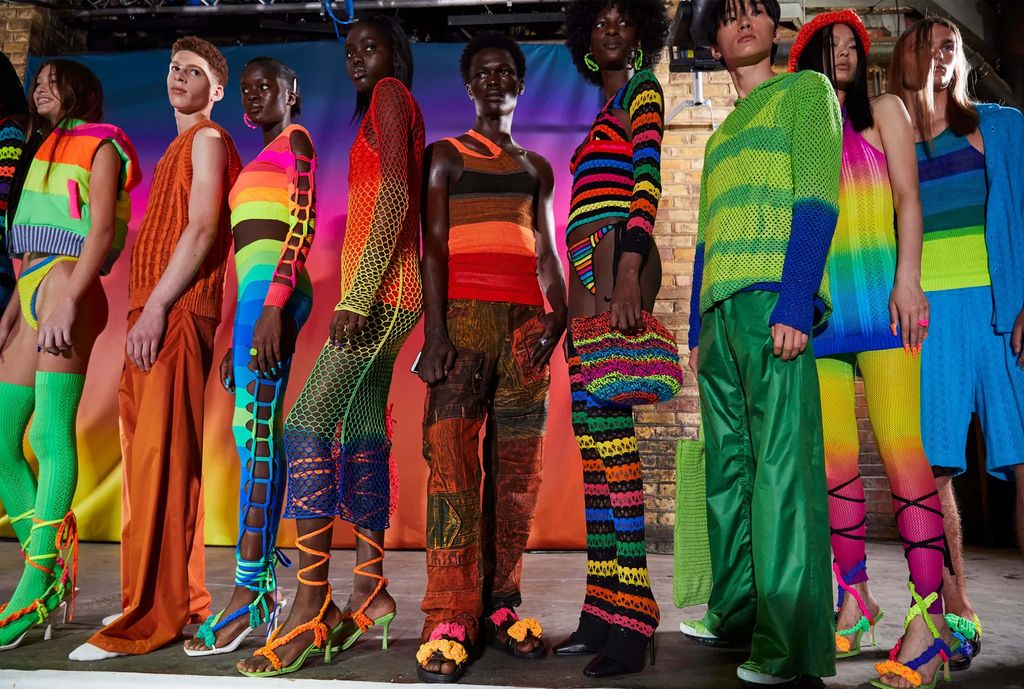 AGR/ Foto: AGR
AGR
AGR, a fashion brand made by designer Alicia Robinson, is still present with its trademark on knitted clothes in the Spring Summer collection. This time, AGR gives more fun with bold neon colors in its collection of clothing for both women and men. Looks colorful with striped and checkered patterns, this collection is enlivened with tops, skirts, dresses, bomber jackets, leggings to bikinis.
There you go, some of the best rising London fashion designers who presented their brand new collection at Spring/Summer London Fashion Week. Looking at the pictures of their collection, have you given a thought to them? Which one is your favorite?
(DIP/HAL)