Jakarta
-
Big news for Avatar fans out there! New Avatar series and films are cooking its way into the theaters and streaming platforms! Not to be confused with the newly released James Cameron-produced Avatar with blue-creatures at the center of its plot, we're talking about the bald, airbender Avatar who rides on a flying bison named Appa   Avatar: The Last Airbender!
Starting in 2025, Avatar Studios will release an animated movie to theaters and an animated show on Paramount+ every year. In other words, there will be three movies and three series in the world of Avatar. The first movie is slated to release on October 10th 2025 and will feature an adult version of Aang and his friends. It will serve as the sequel to the Avatar: The Last Airbender series that ran from 2005-2008. It is reported that each movie has a standalone story, hence not a trilogy.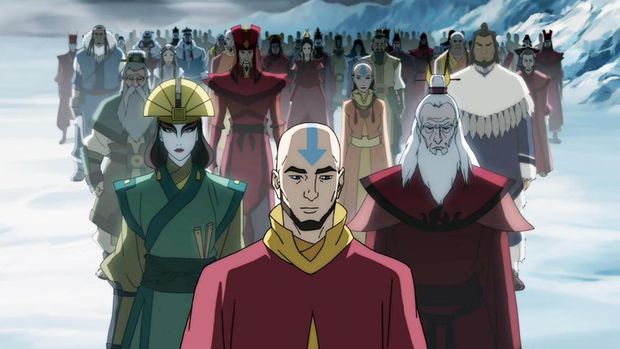 Avatar: The Last Airbender/ Foto: Nickelodeon
As if it doesn't ignite our nostalgic feelings enough, Paramount is also rumored to release two movies that will highlight the story of Fire Lord Zuko and Earth Kingdom-born Avatar Kyoshi, predecessor of Aang. These two upcoming titles will be separated from the three movies slated to release starting in 2025. So, in total, (hopefully) five movies are currently under development. Fingers crossed!
According to Deadline, series creators Bryan Konietzko and Michael DiMartino will be returning to produce the films with Avatar Studios. The first film will be directed by Lauren Montgomery, the storyboard artist of the series' final season. Additionally, a live-action Avatar: The Last Airbender series is currently in the works at Netflix, albeit without the involvement of Konietzko and DiMartino.
As for the series, there is no news regarding the big plan but the first one shall follow the story of the next earth Avatar, the successor of Aang and Korra. Hence, the original animated streaming series is set in the future, approximately 100 years after The Legend of Korra's time.
Eight years after The Legend of Korra wrapped up, who would've thought that we're entering a new era of Avatar?
(HAI/alm)