Jakarta
-
Truthfully, I only visited Batu three times all my life; the first and second time was back when I was little with the whole gang of family where we usually conduct a gathering every two years. I don't remember it being attractive at all but how it was fresh and cold compared to other Indonesian cities I've ever visited. Growing up, I tend to select beach destinations or save up to go abroad to catch music festivals and experience new cultures. So, local cities are not on the list. After much convincing and many exposures to localities, I agreed to go to Batu, Malang   as my third time. This quick weekend trip was in 2019; I know it's pretty far from today, but it is still one of the most memorable holidays I've ever had.
There were eight of us in the 15 hours train from Jakarta to Malang, which was a pretty regretful decision due to the tiredness that led us to waste so much time resting. We ended up staying one night in Malang before heading to Batu in the morning. We have googled places that we want to visit, but as usual, I prefer to be surprised by it, meaning that I don't want to have high hopes on how it will turn out. On the list were Batu Secret Zoo and Museum Satwa at Jatim Park 2, Museum Angkut, Batu Night Spectacular (BNS), and (of course) the culinary tour.
Batu is a city located in East Java Province, a former Dutch hill retreat surrounded by Arjuno and Welirang mountains with summit trails. The climate temperature in Batu ranges from 18°-24° C minimum to 28°-32° C maximum, which makes it chill during the day and cold at night, just perfect   at least for me. So, for the whole trip, we prepared warm clothing and comfy sneakers to get through the day.
We decided on our first destination by voting, which resulted in Museum Angkut being the least favorite (but we'll see about that). Museum Angkut is located on the hillside of Mount Panderman, part of Mount Kawi-Butak; this museum has approximately 300 types of vehicle collections ranging from traditional antiques to modern with a 3.8-hectare size of space, and you can get in with Rp 80,000 per pax. There are a lot of photo spots and hangout spots that are portrayed as pit stops or transit lounges for drivers from many eras and social statuses. At that moment, I was not really pleased but looking at the pictures we took   I think I'm wrong about my doubt of how less fun it will bring me.
The next destination was the highlight of Batu for me, and again, I never imagined that Batu Secret Zoo would be "that good". Jatim Park 2 is located at Eco Green Park, which only takes 8 minutes to drive from Museum Angkut. We were greeted by exotic monkeys when we got in as one of ten zones of the animal groups, from mammals, fish, birds, reptiles, amphibians, to other classifications like nocturnals and carnivores. For an animal lover, I was feeling very excited to see a lot of unique and beautiful animals such as; lynxes, meerkats, alpacas, flamingos, axolotls, lemurs, fennec foxes, and many more. Even though I quite disagree with the idea of zoos   rather than for educational purposes   at least, it seems that they have been handling the animals properly. If you happen to visit this area, you might want to try the Batu Secret Zoo hotel that was designed in a jungly atmosphere and eat at its cafeteria accompanied by lions.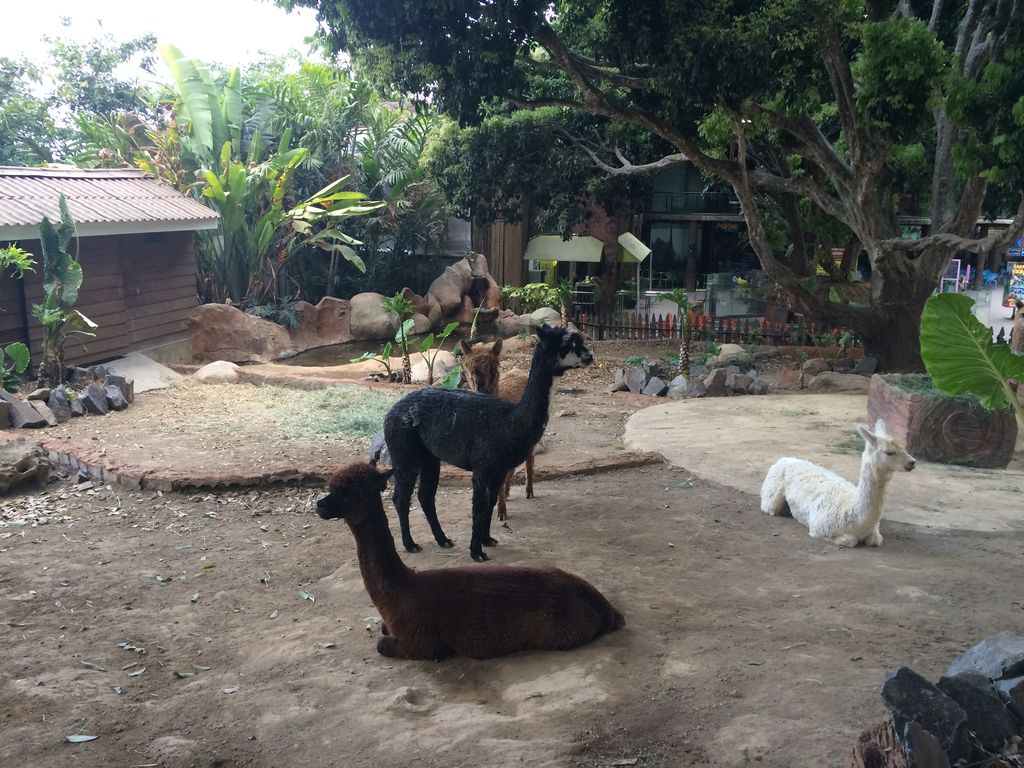 Batu Secret Zoo/ Foto: Melodya Lukita
Jatim Park 2 also offers other attractions that were also a highlight for us; Museum Satwa was one of them. This museum gave us a repertoire of animals recorded from different ages. You'll be greeted by some prototypes of dinosaurs' fossils and mammoths from the ancient ages. You'll also be seeing other animal categories like insects, a gigantic nest for birds, and other classifications based on their habitats. I just can't believe that we can pull off having this attraction at an international level. Imagine you're in a National Gallery from the film A Night at The Museum. Two thumbs up!
Oh before I forgot, you need to prepare Rp 75,000 for the Jatim Park 2 admission fee or Rp 150,000 for the weekend price.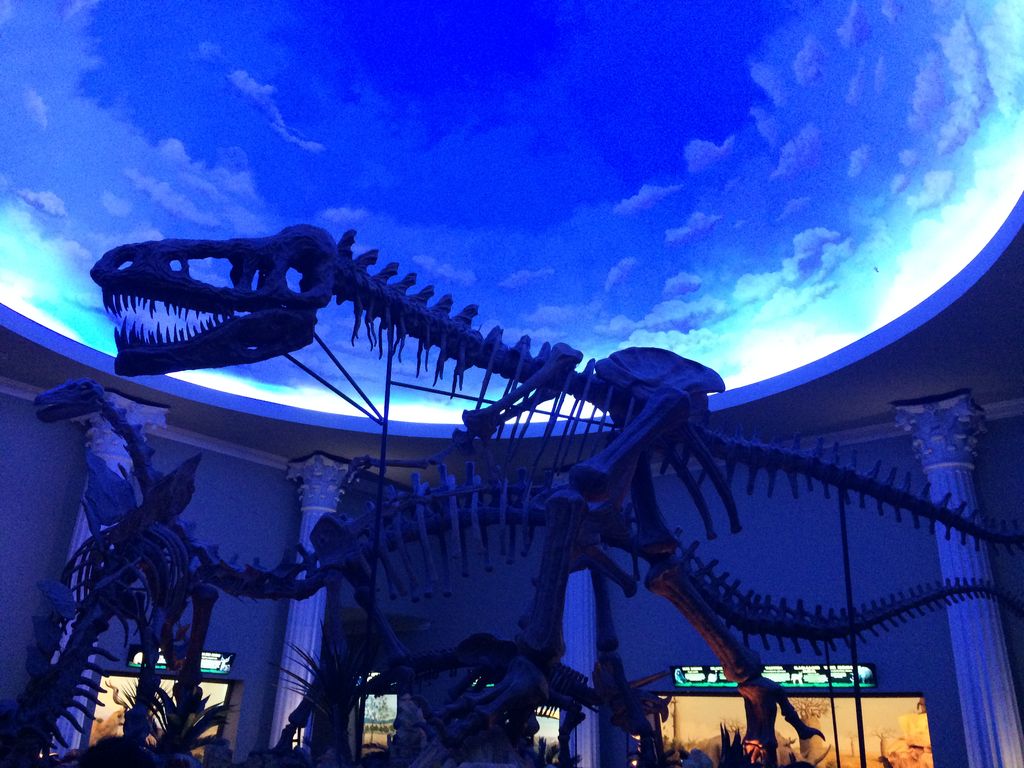 Museum Satwa/ Foto: Melodya Lukita
Before continuing our journey, we went to Rawon Nguling for lunch. If you go to East Java, Rawon is a mandatory dish that you can't miss. The menu goes down to the specific parts like ribs, oxtails, knees, with add-ons like perkedel, salted egg, tempeh, cow spleen, beef lung, fried chunks of beef, and cow's brain. The dishes' price is ranging from Rp 26,000 to Rp 42,000, and I can assure you the taste was delicious with sambal, sprouts, and emping as the cherry on top.
The last destination before going back to Malang capital was BNS, which we considered as our downtime hour. BNS offers various family rides, a night market, a lantern garden walkthrough, and a multimedia fountain show as a daily grand finale. I can say that I'm quite pleased with it although it was a bit too crowded for me. You can get an all-access ticket with the price of Rp 110,000, or you can pay Rp 40,000 and pay for each ride you want to get.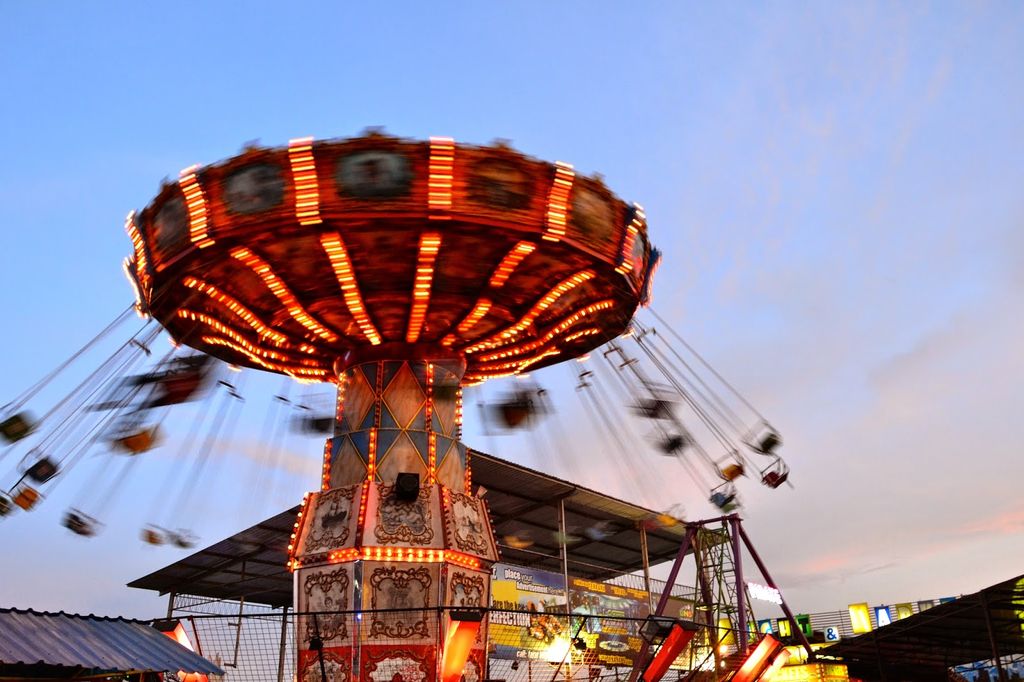 Batu Night Spectacular/ Foto: Niken Andriani
We ended the trip with just the best decision ever, Angsle. Angsle is a warm ginger-y dessert with coconut milk, white bread, peanuts, petulo, mung beans, and pearls. A suitable dessert for the chilly weather and tired legs, a love bowl that stays in our hearts that cured my skeptical views for local city holiday destinations.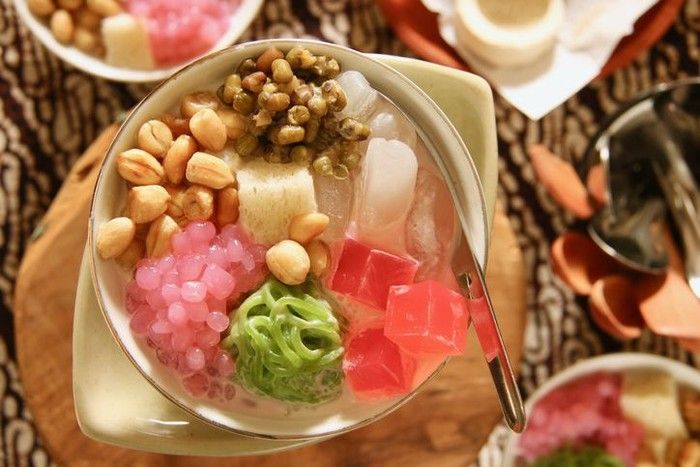 Angsle/ Foto: Melodya Lukita
(MEL/HAL)