Jakarta
-
The main character from the recent tvN's finished K-drama, Twenty Five, Twenty One, Baek Yi Jin has been the talk of the internet for at least a month now. In this drama, Baek Yi Jin, portrayed by the mesmerizing Nam Joo Hyuk moved to the same neighborhood as Na Hee Do--his love interest--portrayed by the lovely Kim Tae Ri. There, he took part-time jobs as a deliveryman and a bookstore employee.
Even though Baek Yi Jin came from a wealthy family, he presents himself as a modest man who mostly dresses simply in smart casual. You can easily steal Baek Yi Jin's looks, and if you're as humble as him, there's no need to try hard. Recreate Baek Yi Jin's look with these must-have items!
Colored Shirt
Baek Yi Jin always dresses effortlessly and neatly. Perhaps, because of his occupation as a reporter, we often see him dress formally in a suit and tie. But, during his free time, we can also see him wear loose-fitting shirts. Sometimes, to not look too uptight, Yi Jin would use the shirt as an outer, whereas he would pair it up with a simple white t-shirt as inner-wear.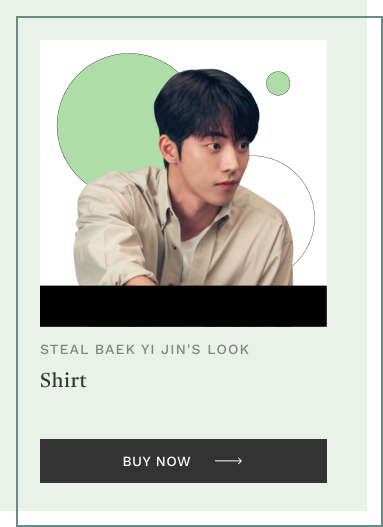 Colored Shirt/ Foto: tvN

Oversized White T-shirt
Since Twenty Five, Twenty One was set in the 90s, tucking the clothing inside your pants and slapping a belt is a must so that you would get the ultimate 90s looks. Wear it alone or pair it up with a shirt and top it off with a pair of white sneakers, and you are ready to go!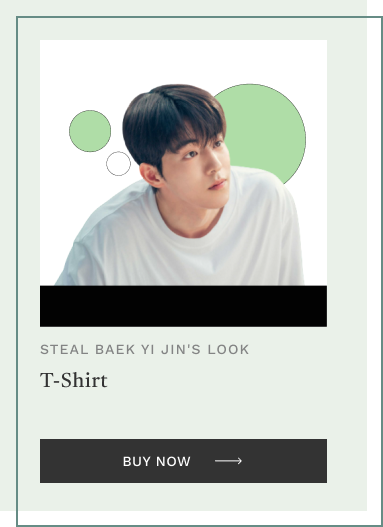 Oversized White T-shirt/ Foto: tvN
Turtleneck
Not only comfortable, but Baek Yi Jin also looks super fine in a black turtleneck. It's a staple piece in achieving a classy style, especially if you pair it with a black coat as Yi Jin did.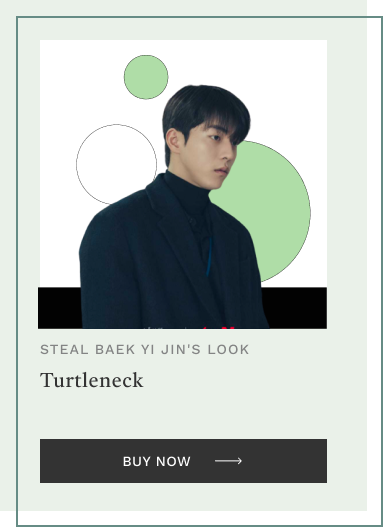 Turtleneck/ Foto: tvN
Outerwear
Blazer, coat, or jacket; a little layer won't hurt. Baek Yi Jin is often seen pulling off a dapper look with his suit and a coat. Especially the outfits he wore when he stayed in New York often hollers sophistication.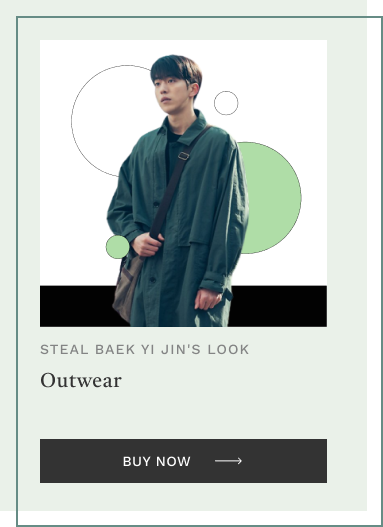 Outerwear/ Foto: Naver Management SOOP
Messenger bag
Complete the Baek Yi Jin look with a final touch; messenger bag. Made of canvas to leather, a messenger bag is a must-have for boys because not only it's trendy, but it's functional too. It's an everything-you-can-fit bag that will help you carry your stuff from laptop, notebook, wallet, and other personal belongings in one go.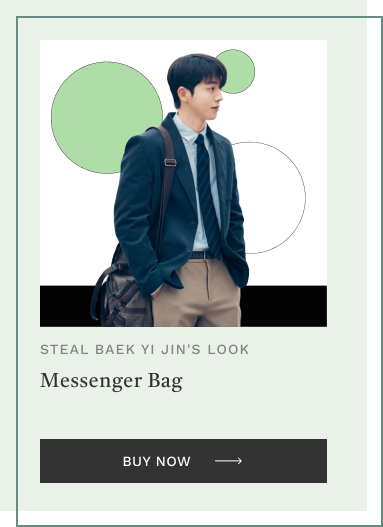 Messenger Bag/ Foto: Naver Management SOOP
Is it just me, or does Baek Yi Jin's wardrobe consist of a time capsule wardrobe?
(HAI/MEL)