Jakarta
-
June almost comes to an end, which means that summer is approaching! Fresh orange juice on a hot sunny day, a day-off that feels endless, the warmth of the rays on your skin-they're all calling! And dressing up to fit and adapt to the weather is something we all do to set the mood for the day.
When talking about summer, we all might choose to dress the least or as thin as possible, especially if we're in a tropical climate. For girls, dresses are the option to go since it's simple, practical, and of course, beautiful to wear! Now, keep an eye out for spring floral dresses that lead this year's summer trend. In other words, find dresses with floral prints in subtle colors. Don't worry, we've listed down a few options for you to choose from.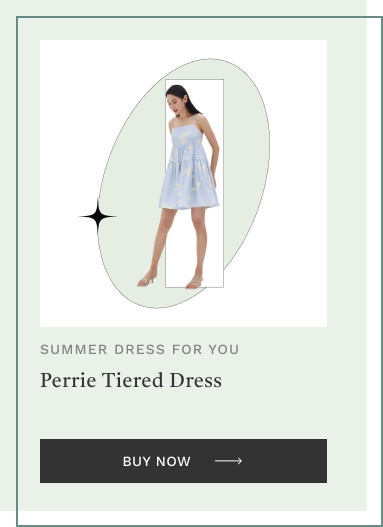 Perrie Tiered Dress by Love, Bonito/ Foto: Love, Bonito/Tokopedia
Perrie Tiered Dress by Love, Bonito
Welcome the summer with this baby periwinkle dress from Love, Bonito that falls above the knee. Its flare design will let the summer breeze cool you down so that you won't sweat much while walking around the sun. Not to mention its soft and alluring blue with subtle floral prints surrounding the dress will compliment your skin to the next level. Ideal for the summer!
Clarence Floral Midi Dress by Lolliestory/ Foto: Lolliestory/Tokopedia
Clarence Floral Midi Dress by Lolliestory
Not exactly the default color for summer, but this muted orange will compliment your skin tone and make it glow under the warmth of the sun! With its wide neckline, the dress will show off your delicate collar bone without revealing too much of the chest. Plus, its garment cut gives us the classic vintage vibes that would look perfect for an afternoon stroll or a dinner date!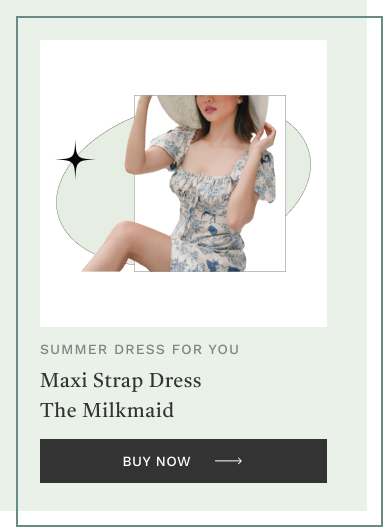 The Milkmaid Maxi Strap Dress by Tales and Wonders/ Foto: Tales and Wonders/Tokopedia
The Milkmaid Maxi Strap Dress by Tales and Wonders
Are you into maxi dresses? We got you covered! Made from organic rayon viscose, this dress will be so comfy to wear on one sunny day but still got you looking lovely too. The strap on the chest area can be tied around your neck, or you can just leave it as it is for a nice touch for the front look. It has a square neckline and puffy short sleeves that already look sweet and feminine. Not to mention, its unique print that shows flowers and silhouettes of cows in navy just goes with broken white very nicely!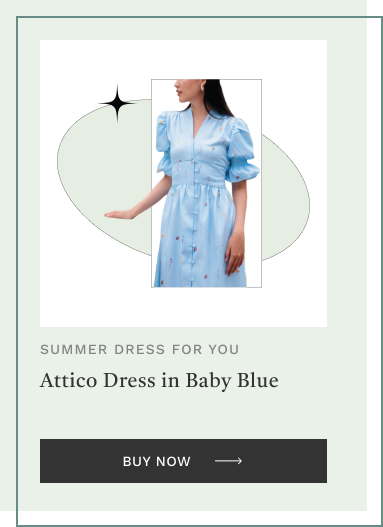 Attico Dress by Love and Flair/ Foto: Love and Flair/Tokopedia
Attico Dress by Love and Flair
Another maxi dress for you, this sweet baby bright blue dress by Love and Flair, is perfect for one lovely summer. Made from wrinkle-free fabric, this dress surely owns an elegant V-neckline that is framed with double puffed sleeves and nips in at the waist before falling to a floaty maxi hem. Its subtle but vibrant embroidery of flower stems is what makes this dress feel special!
(HAI/MEL)