Jakarta
-
The 76th annual Cannes Film Festival is here. Celebrating one of the biggest and most notable film festivals in the world, it's only conventional to show up in your best dress. We can say the same for all the people who got the invitation to attend the festival this year. Here's a list of our favorites.
Elle Fanning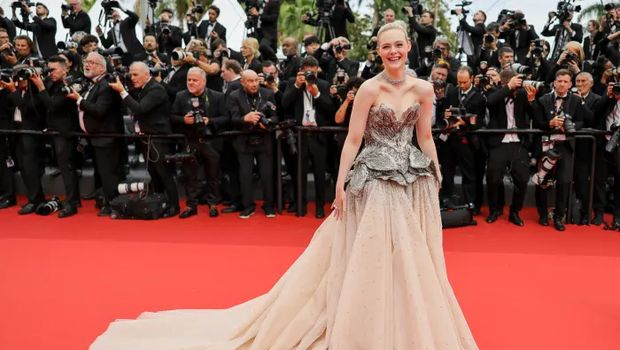 Elle Fanning/ Foto: Neilson Barnard, Getty Images
Elle Fanning steals everyone's hearts away by strutting the Cannes red carpet in a custom Alexander McQueen gown. The orchid-inspired bodice is adorned with bugle beads and crystals while a voluminous pale-pink tulle skirt is added to complete the dress.
Chika Ike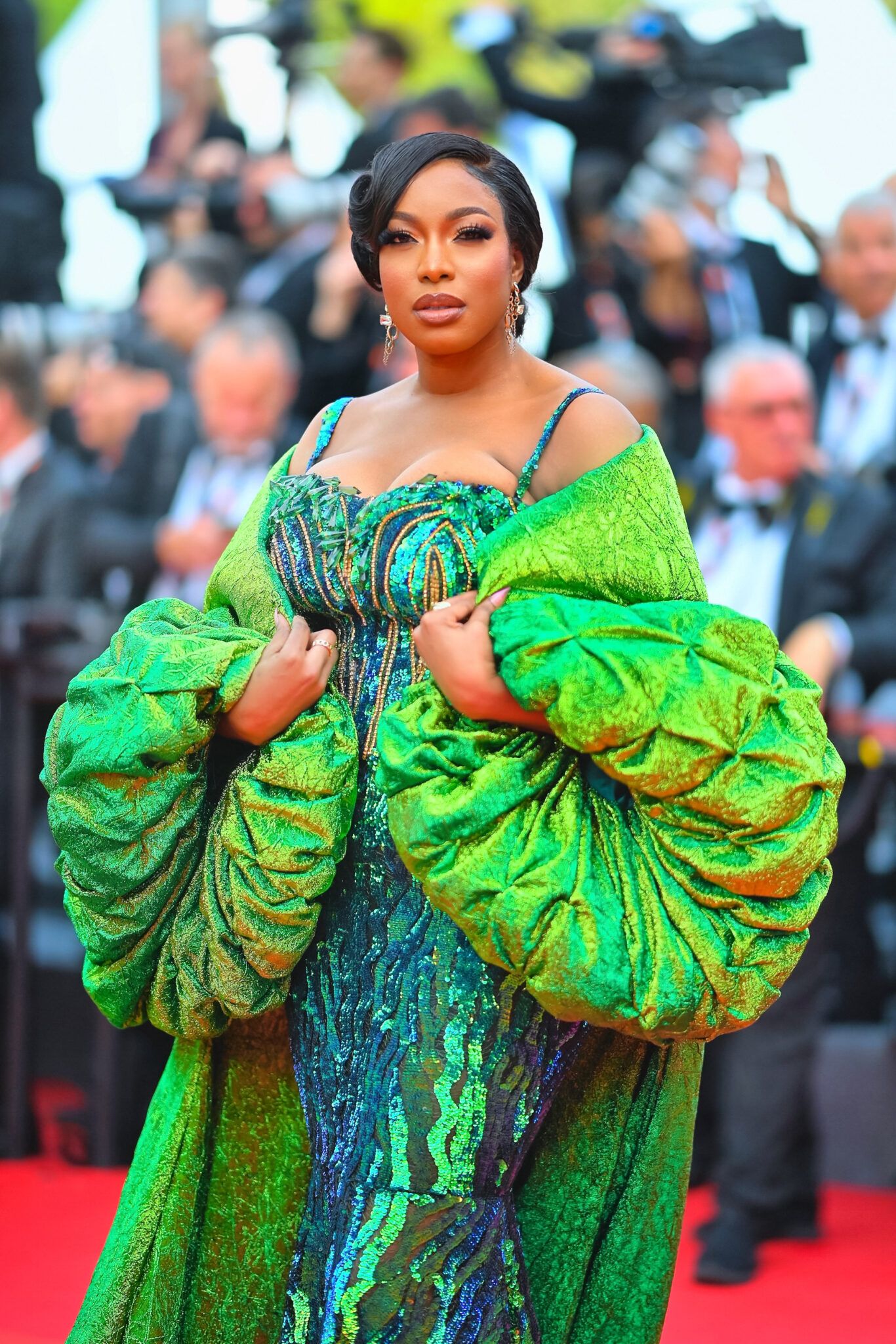 Chika Ike/ Foto: Belle Naija
Nigerian actress Chika Ike walks down the Cannes red carpet in a stunning voluminous sequined green gown by Nigerian label Kud Collections. The chromic-looking gown also accompanied with a puffy floor-length cape in a similar tone. Chika Ike's appearance also marks the first time ever a Nollywood actress has been invited to the Cannes Film Festival's red carpet.
Carys Zeta Douglas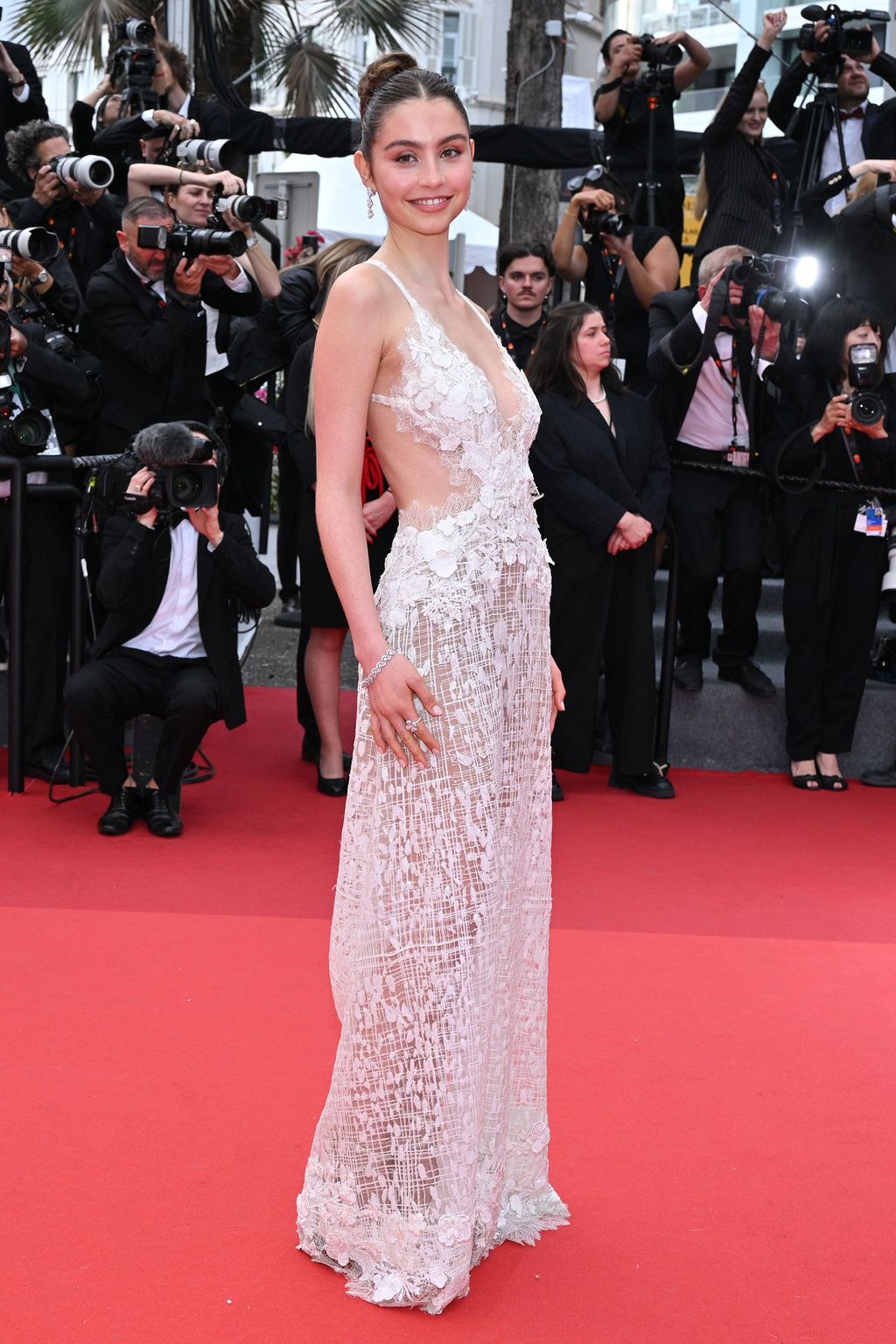 Carys Zeta Douglas/ Foto: CNN
Catherine Zeta-Jones' sweetheart, Carys Zeta Douglas appears on the Cannes red carpet along with both of her parents in an Ellie Saab white dress which features dainty white lace, sheer details and hip cutouts. She rocks the look in a simple bun and a pair of crystal earrings.
Jennifer Lawrence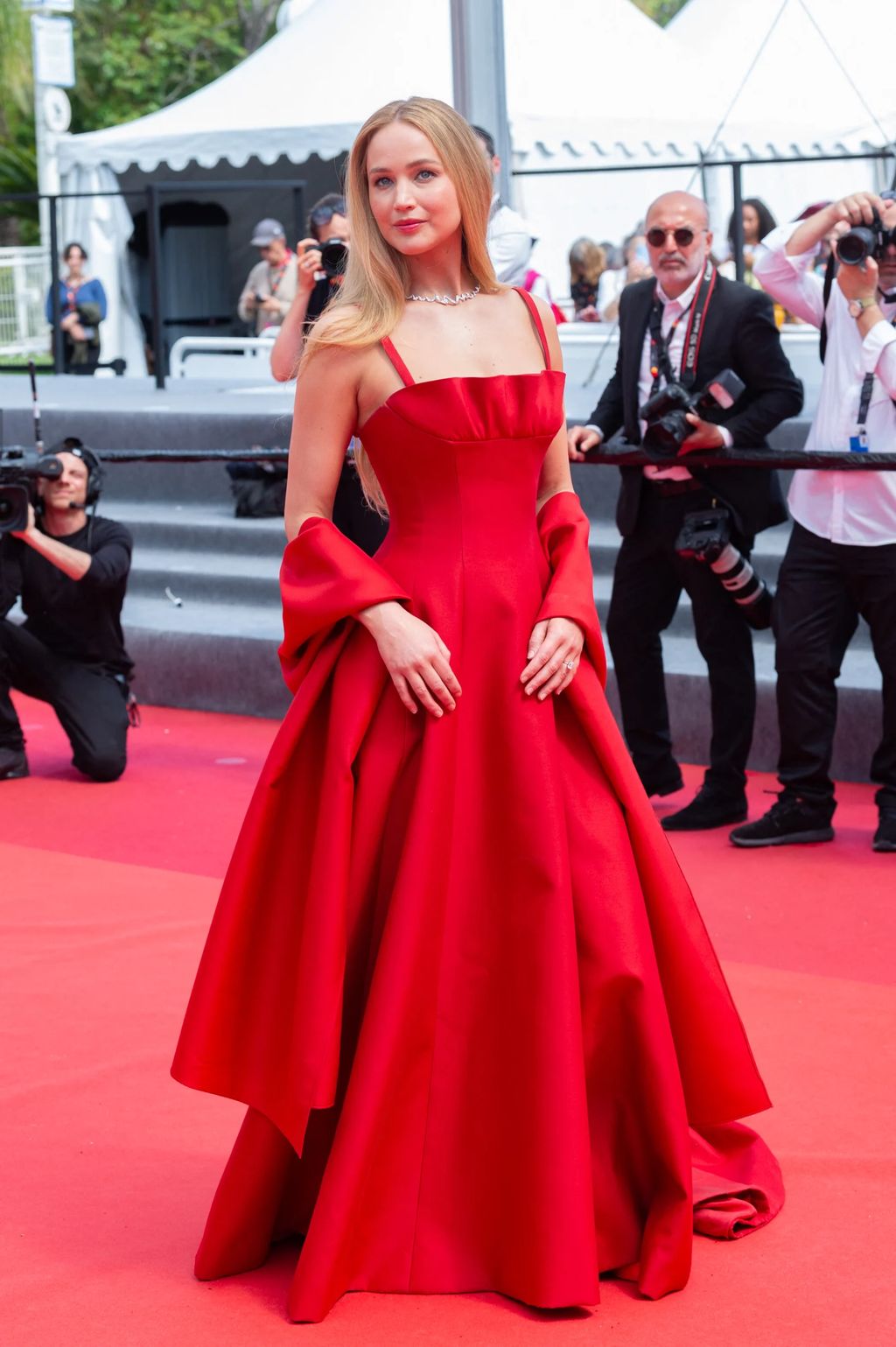 Jennifer Lawrence/ Foto: AbacaPress
Attending the premiere of Anatomy of A Fall, Jennifer Lawrence stuns like a porcelain doll in a simple red gown. Her blonde locks are styled straight and her makeup is rather modest, but she still looks mesmerizing in a Christian Dior ruffled-bust red gown along with a similar shawl draped across her arms. However, what makes her settle on our list is kudos to her choice of shoes. Underneath the bold and sweet dress, the Hunger Games actress wears a black flip-flops.
Raline Shah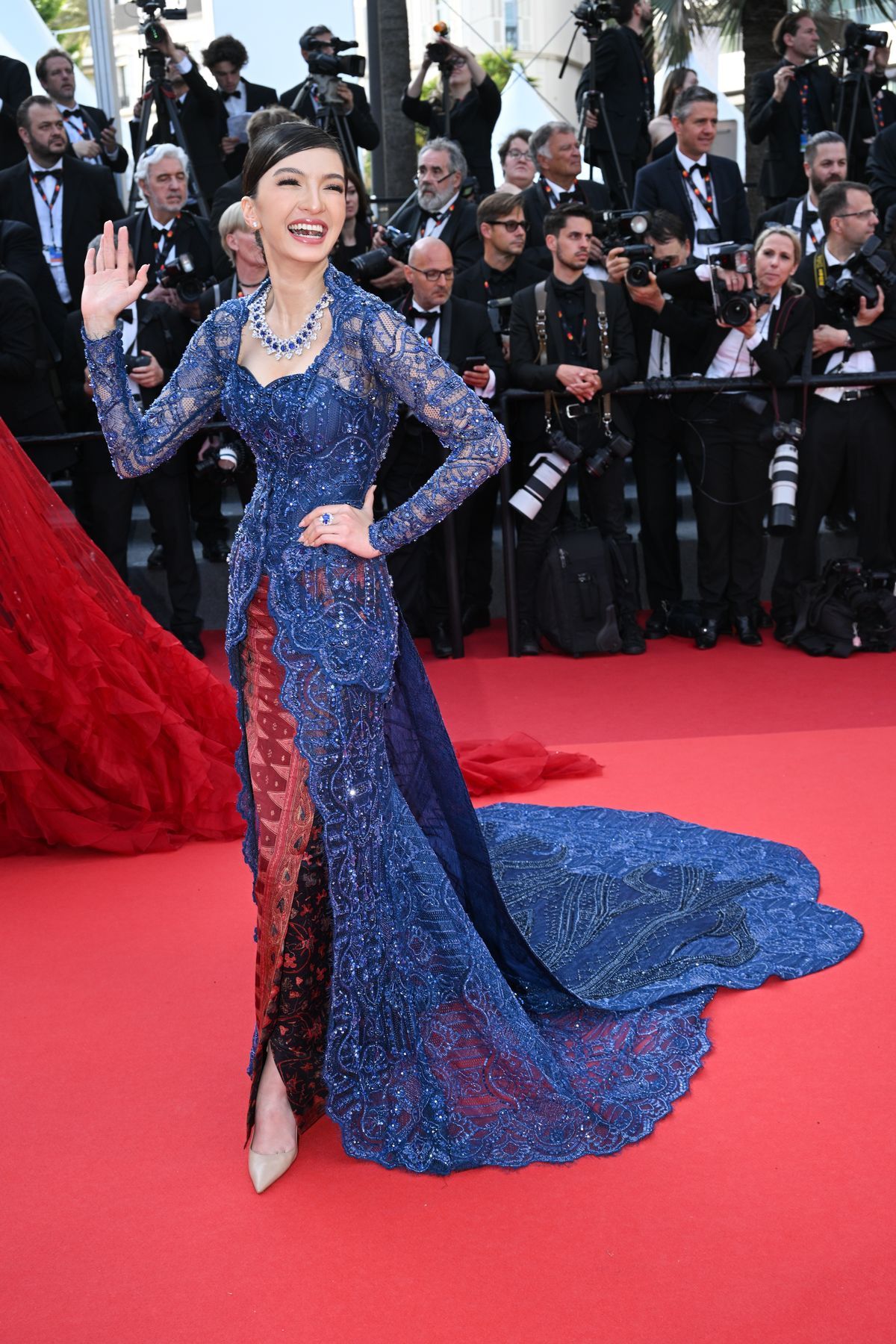 Raline Shah/ Foto: Detikcom
Indonesian actress Raline Shah made a head-turning entrance by showcasing not only her beauty, but also a piece of Indonesian heritage; kebaya and kain batik. Raline dresses in Maison Baaz Couture's blue lace kebaya adorned with sequins and pairs the floor length kebaya with a red/brick brown kain batik.
(HAI/tim)