Jakarta
-
The night of the GRAMMY Awards® was full of glistening bright stars walking down the red carpet to make history. Even though there's no dress code in GRAMMY®'s, the celebs would always attempt to put on their best look in front of the blinding cameras. Without any further ado, here we have collected some of the stars who rocked the GRAMMY®'s red carpet last night.
SZA in Jean Paul Gaultier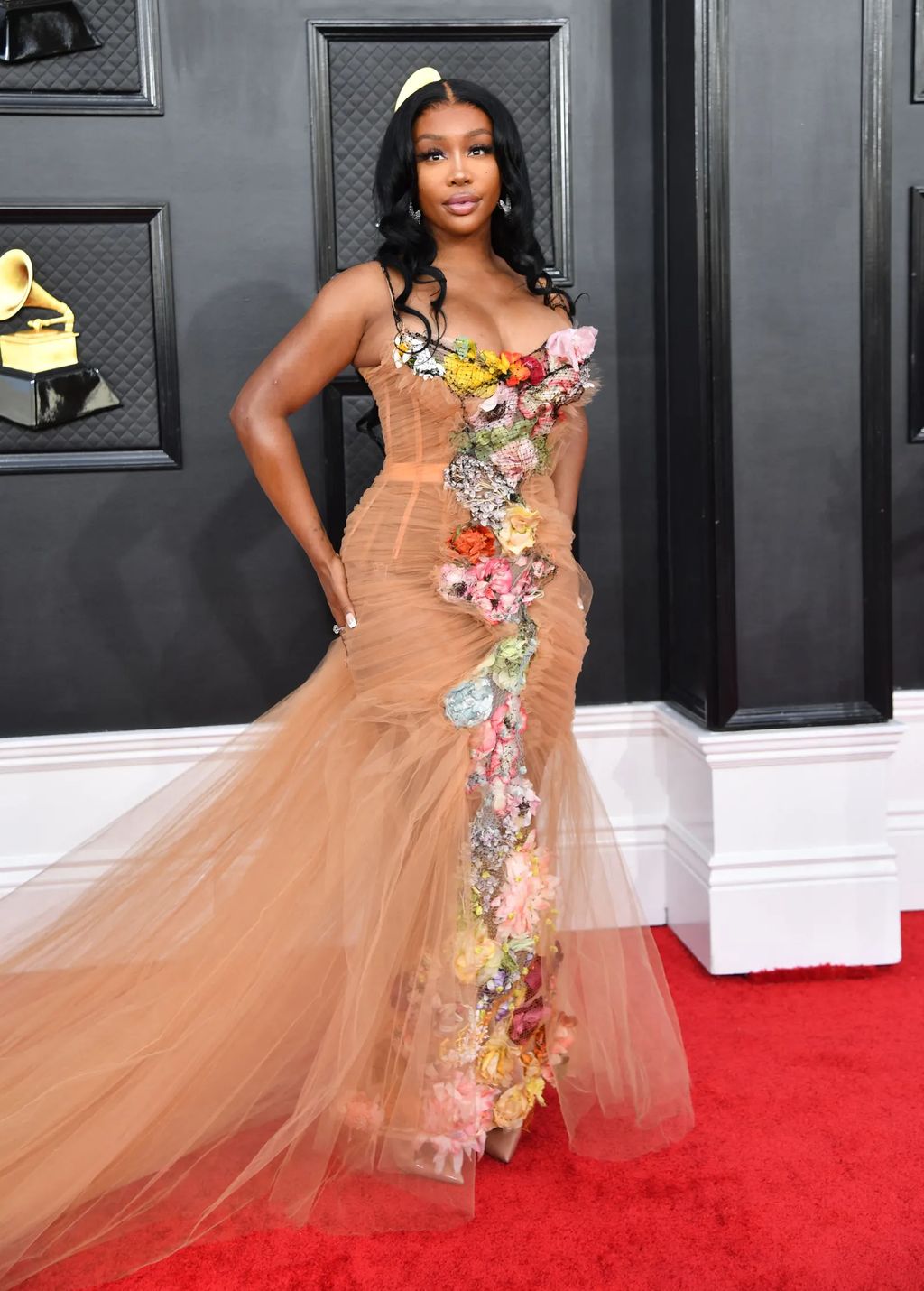 Foto: Getty Images for Recording Academy

Arriving at the affair with a statement gown by Jean Paul Gaultier from 2006, she pulled it off gracefully. SZA with the tan tulle gown was poured with floral embellishments on the center with a delicate shoulder strap accentuated with the sweeping train across the back. Needless to accessorize extravagantly, she took everyone's breath from the moment she walked in.
Giveon in Chanel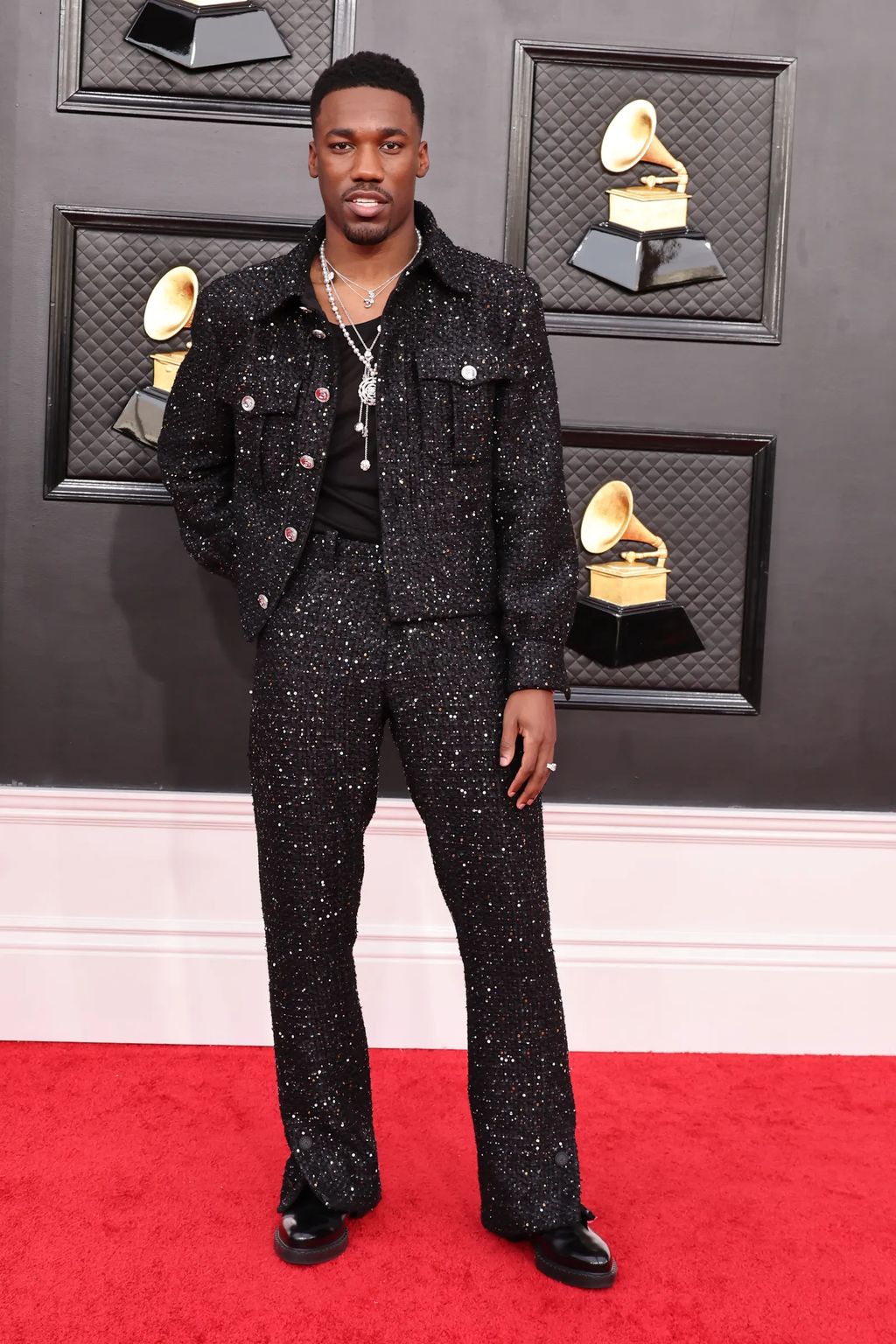 Foto: Getty Images for Recording Academy

Breaking the men's outfit stereotype for wearing a casual suit, Giveon stepped on the red carpet in a glimmering black tweed Chanel set. With the addition ofbling from a layered silver necklace, Giveon was a total heartthrob on the red carpet of Grammy this year.
Dua Lipa in Atelier Versace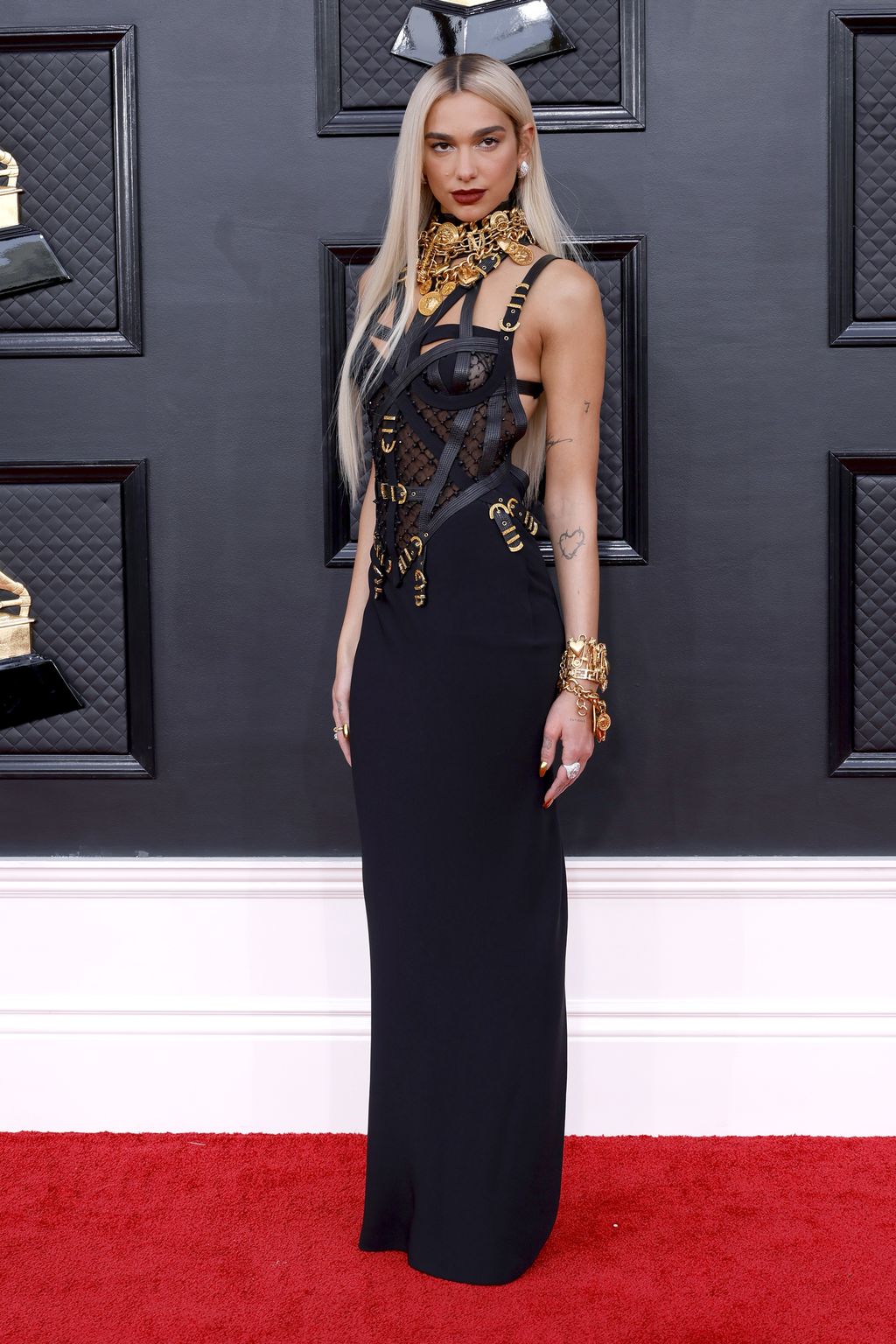 Foto: Getty Images for The Recording Academy

The sexy,strappy bondage dress thatLipa wore on the GRAMMY® red carpet was abducted from Versace's fall 1992 collection. The London-born singer was known to be styled by Lorenzo Posocco, who recently dressed her in a series of crazy corsets and cutouts for her "Sweetest Pie" music video with Megan Thee Stallion. Along with the glamorous embellishments of gold accessories by Bvlgari, she was definitely on our favorite-looks list.
Lenny Kravitz in Natalia Fedner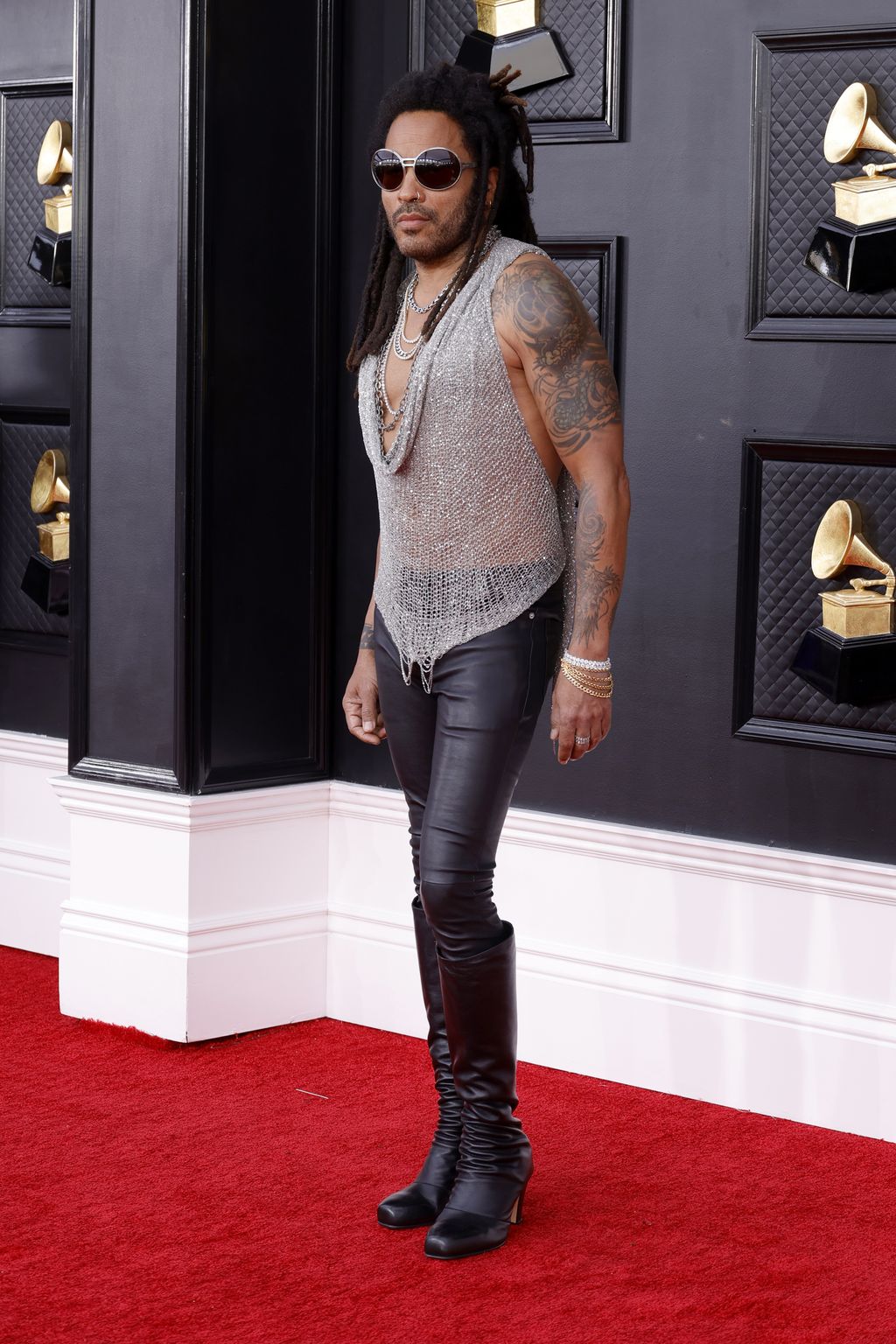 Foto: Getty Images for The Recording Academy

Dressing as he is (total rocker), Kravits brought a glint with his silver-metal-mesh tank top, created by Ukrainian-American, NataliaFedner, who specializes in engineering metal knitwear. Lenny gave some spicy addition to his looks with a pair of knee-high square-shaped toe leather boots, which elongate his leg sexily.
Jack Harlow in Givenchy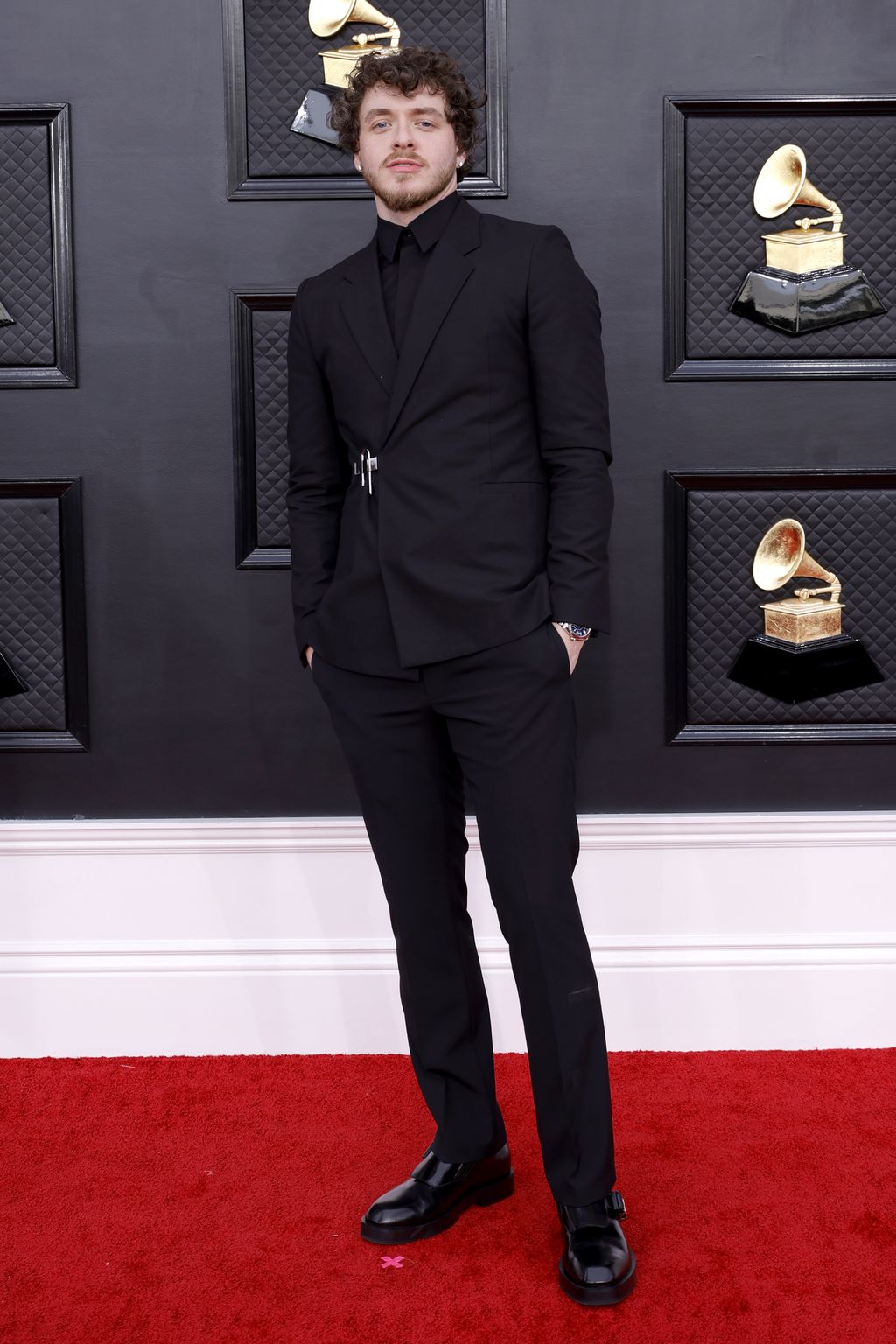 Foto: Getty Images for The Recording Academy

Black is luxury. Jack Harlow embodied the color black in his Givenchy suit from head to toe. The straight-cut wool blazer he wore featured a silver stone padlock closure, giving it an edgy and modern finish. He looks like a total babe on the red carpet.
Saweetie in Valentino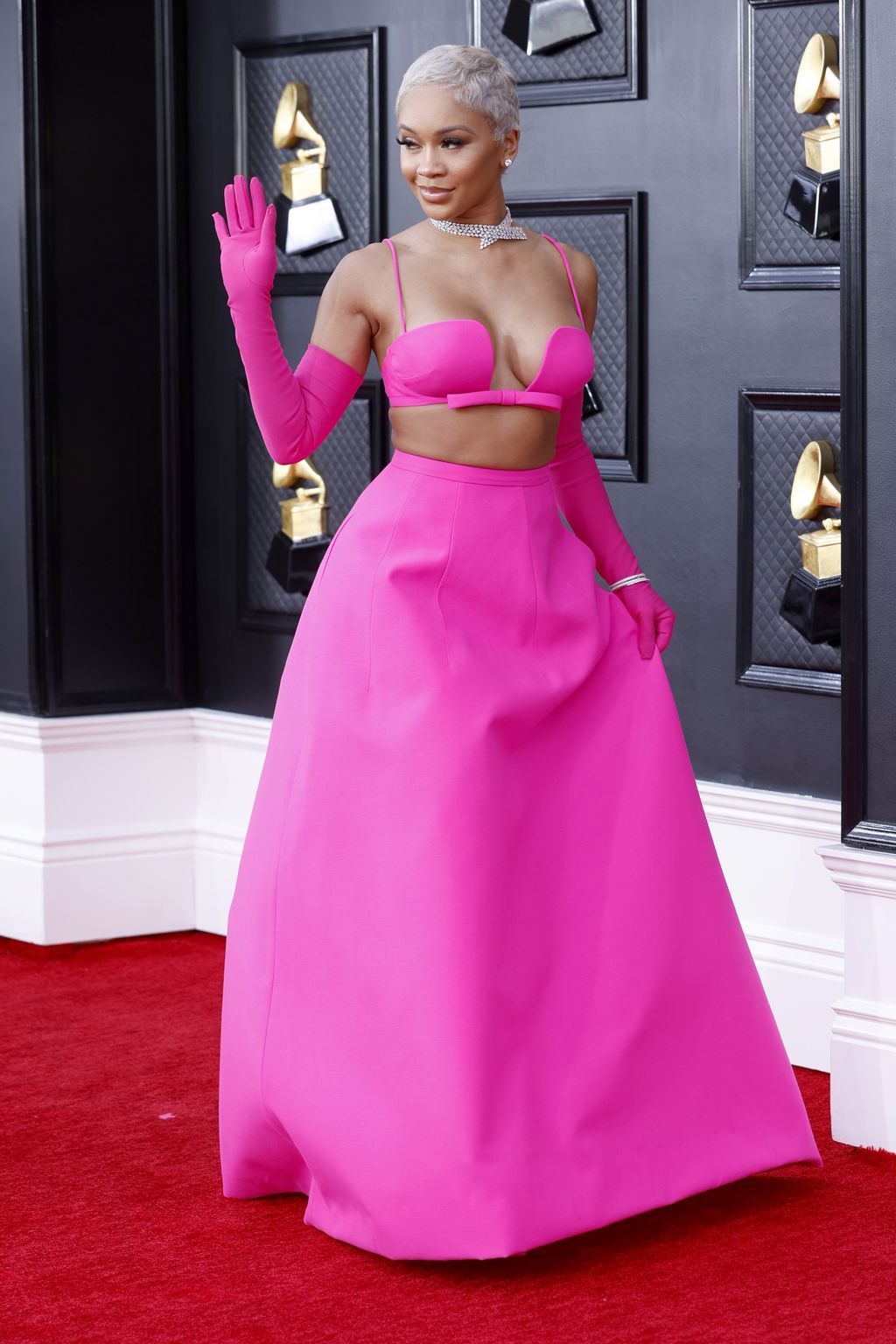 Foto: Getty Images for The Recording Academy

Stepping on the red carpet in shocking pink, she succeeded to steal the spotlight instantly. The two-piece ensemble with matching evening gloves by Valentino was finished with a diamond choker and bracelet perfectly. The popping color was such a statement.
Rachel Zegler in Dior Haute Couture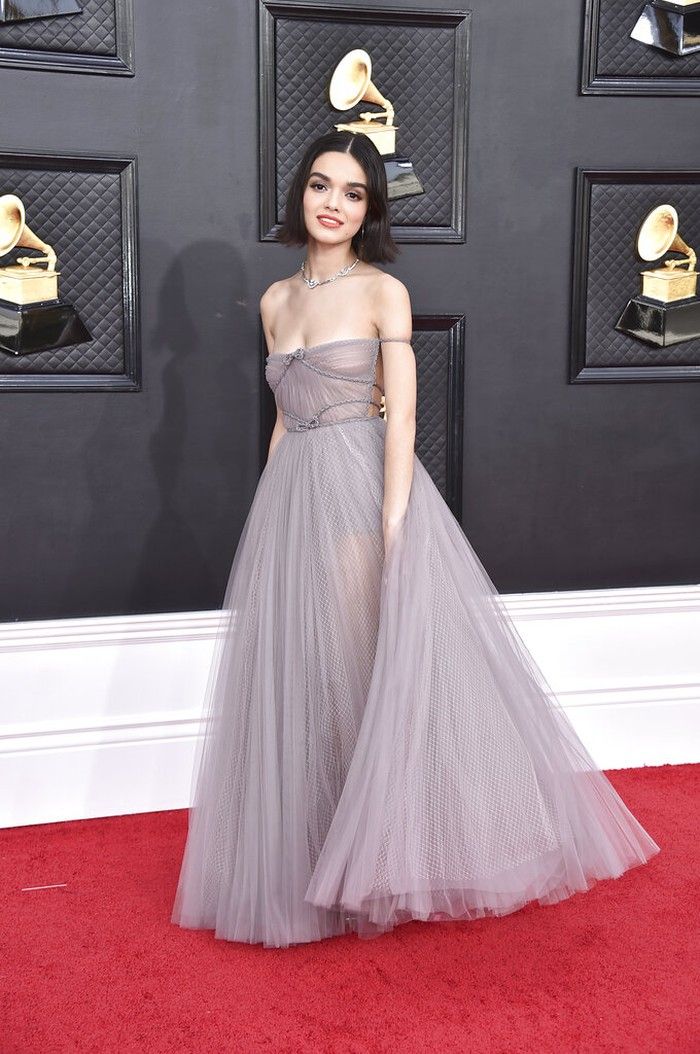 Foto: Getty Images for The Recording Academy

Channeling a princess through her Dior Haute Couture dress, she showed up in all old Hollywood glamour with bright red lips. The dress was a simple romantic look with an off-shoulder cut and dainty spaghetti strap dress around her arms. She added more bling to her look with a gorgeous diamond necklace and drop earrings by Tiffany & Co.
Billie Eilish in Rick Owens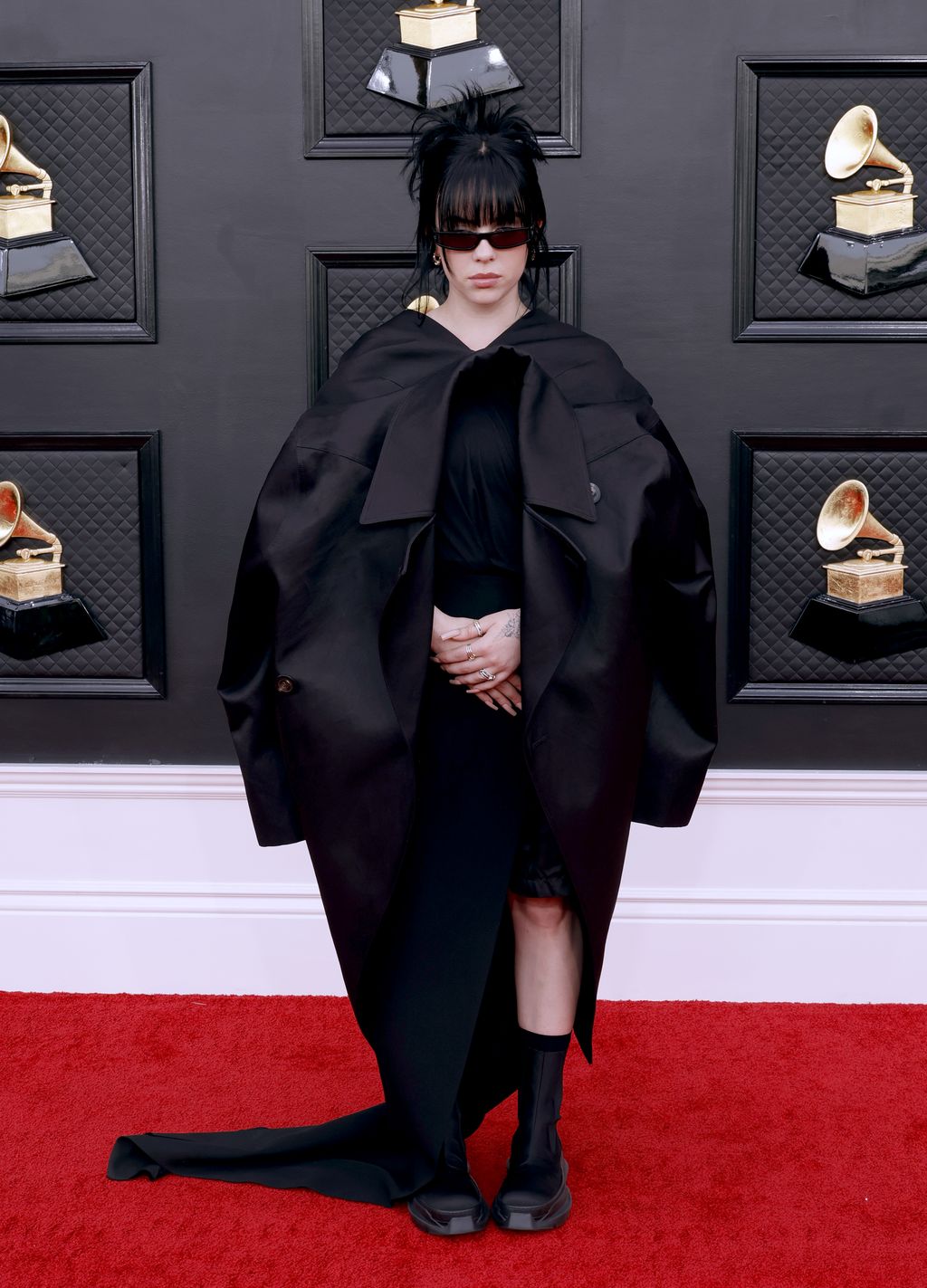 Foto: Getty Images for The Recording Academy

Billie Eilish never disappoints when it comes to the red carpet agenda. Her black dress by Rick Owens somehow raised people's eyebrows in bewilderment. Was it a dress? Was it a coat? Or maybe it was both? Regardless, it was a chic moment for her to show up in such a puzzling dress, completed by small-framed sunglasses, a pair of gold earrings, and matching black shoes.
BTS in Louis Vuitton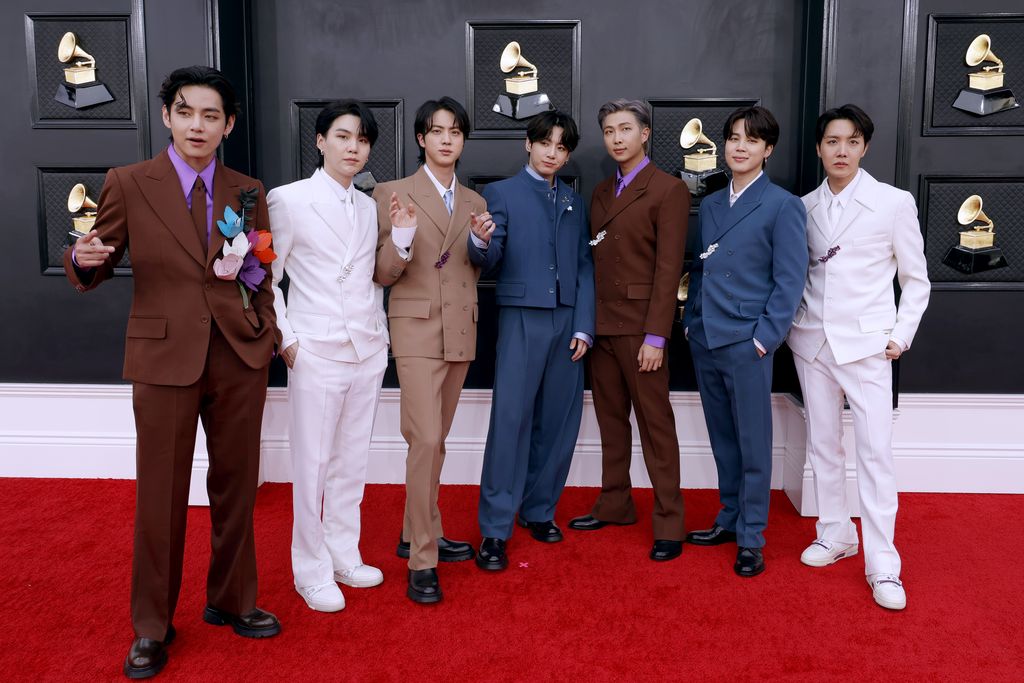 Foto: Getty Images for The Recording Academy

Always on the front line in fashion, the K-pop boy group BTS entered the affair in coordinated colors; tan, white, and slate blue. The Louis Vuitton suits were all embellished with floral pins, except for V   who went all out with giant floral pins on his tan suit. Custom-tailored only for the boys, the suits gave them a neat and classy statement.
Japanese Breakfast in Valentino Haute Couture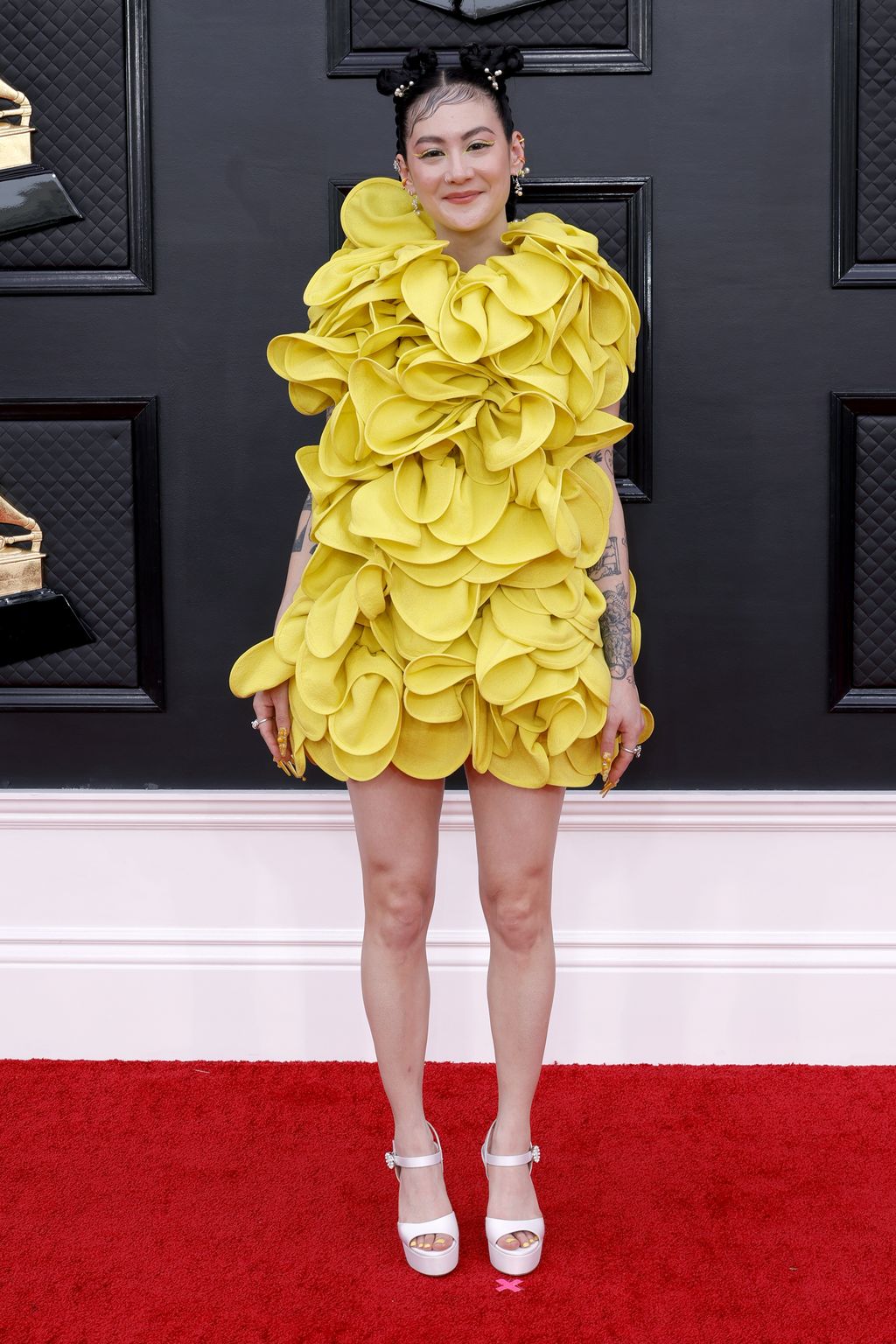 Foto: Getty Images for The Recording Academy

Giving everyone a dose of Vitamin C who landed their eyes on her, Japanese Breakfast's Michelle Zauner came like a delight. Ensembled in Valentino Fall 2021, the singer stated that she'd love to create a world around her when asked about her look. All the details featured her makeup, nails, and accessories all in the same hues.
The red carpet show was just a pinch of the festive event held by the GRAMMY Awards®. Missing out on the music's biggest night would be such a shame. However, don't be sad just yet! You can watch the rerun show exclusively on cxomedia.id on April 4th, 2022 at 20:00 WIB sponsored by Hyundai IONIQ 5, Pegadaian Digital, IBox Indonesia, Livin' by Mandiri, Alfagift by Alfamart, and Y.O.U Beauty.
(DIP/MEL)