Jakarta
-
Sean Loh and Sheila Agatha, under the label Sean Sheila, unveiled their "Unmade" collection on the Get the Spotlight platform on Friday, October 27th 2023 at Jakarta Fashion Week. This collection delves into the path to self-acceptance and assurance, highlighting the natural allure of incomplete fabric edges.
By merging traditional elements with contemporary deconstruction, Sean Sheila's "Unmade" collection blends masculine and feminine features, embellished with distinctive lily flower embroidery. Utilizing eco-friendly materials such as bamboo cotton and recycled fabrics in colors ranging from black and green to white and orange, the collection mirrors artistic creativity, self-expression, and inventive design.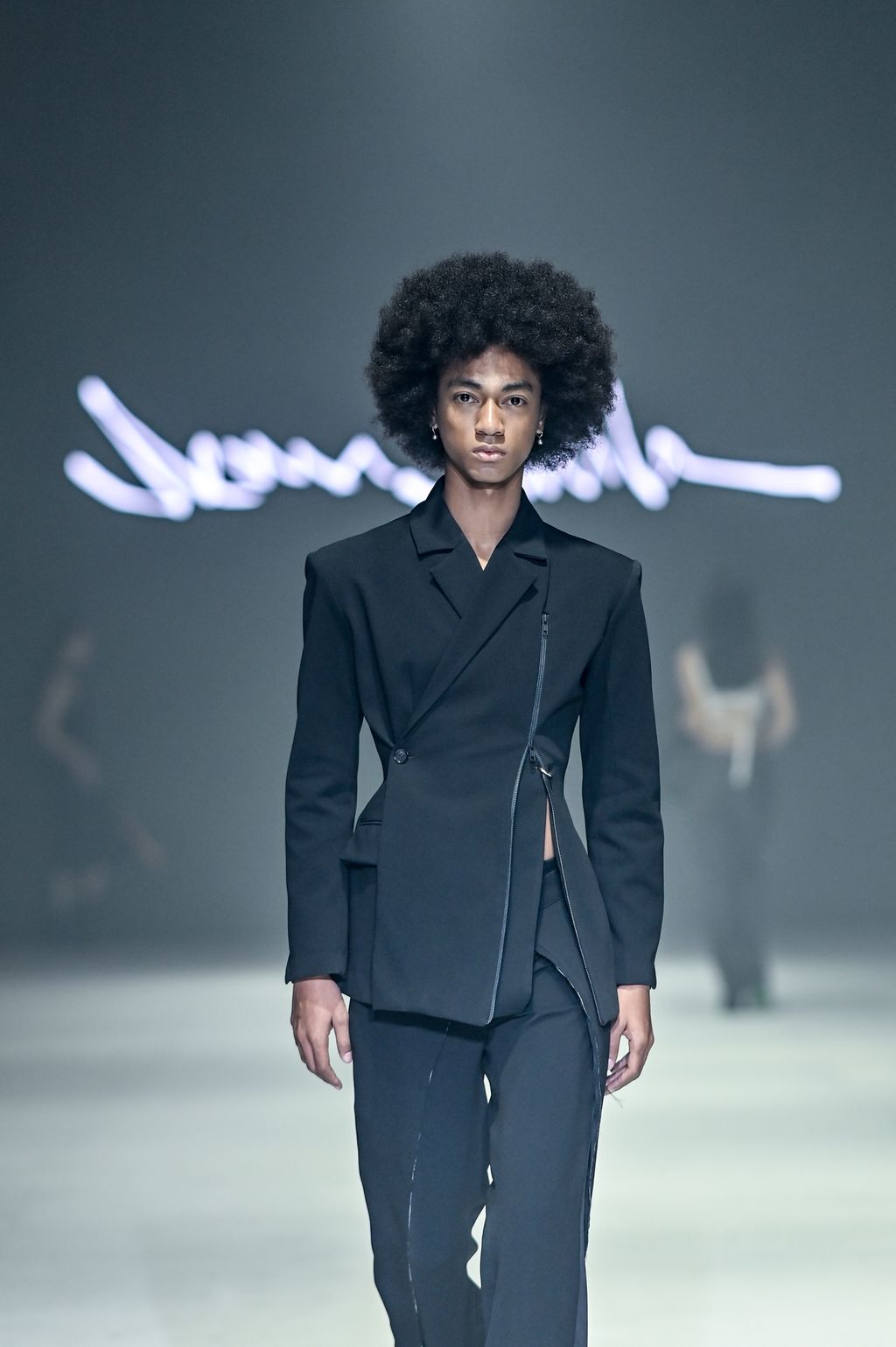 Sean Sheila Collection/ Foto: JFW Official
Sean Sheila has consistently focused on designing polished and elegant shapes. The black overlap jacket has been revamped to add a touch of edginess, featuring high side slits adorned with zipper embellishments. The label has the ability to transform ordinary and commonplace items-demonstrated by a simple white suit, which after being touched by the hands of Sean Sheila, can be infused with a unique twist, such as a front buckle, elevating its appearance and sophistication.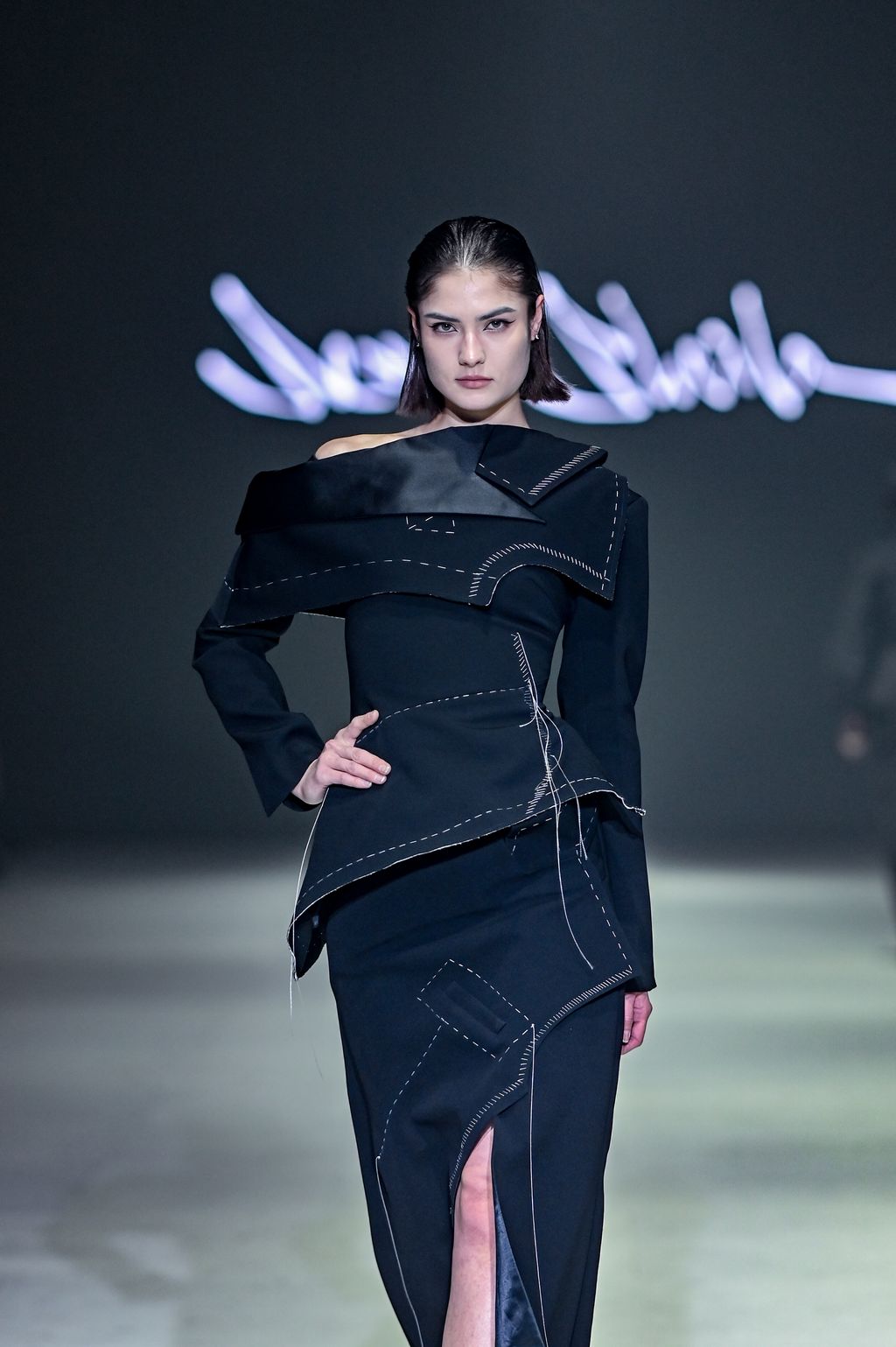 Sean Sheila/ Foto: JFW Official
Maintaining a balance between simplicity and sophistication in every piece, there's always a unique element. The black form-fitting dress, adorned with dangling straps, pleasantly surprises with its subtle peekaboo orange slit, adding a delightful twist to this understated yet eye-catching attire. As mentioned earlier, the "Unmade" collection aims to emphasize the inherent charm of unfinished fabric edges. The final ensemble presented is a black two-piece set featuring white suture details along the edges, with some threads hanging loosely, showcasing the beauty of embracing the creative process.
(DIP/alm)