Jakarta
-
One of the biggest nights in fashion, the 2023 Met Gala was held beautifully as an opening act of this month. In celebration of the "Karl Lagerfeld: A Line of Beauty" exhibition, the gala honored the legacy of Lagerfeld who helmed fashion houses throughout his career. As stated by the name, the gala's theme itself was to honor the late designer. Thus, the star-studded red carpet was flooded in Lagerfeld's signature style and famous collection. However, there's always some people who dressed dramatically or should we say, quirkily each year.
Doja Cat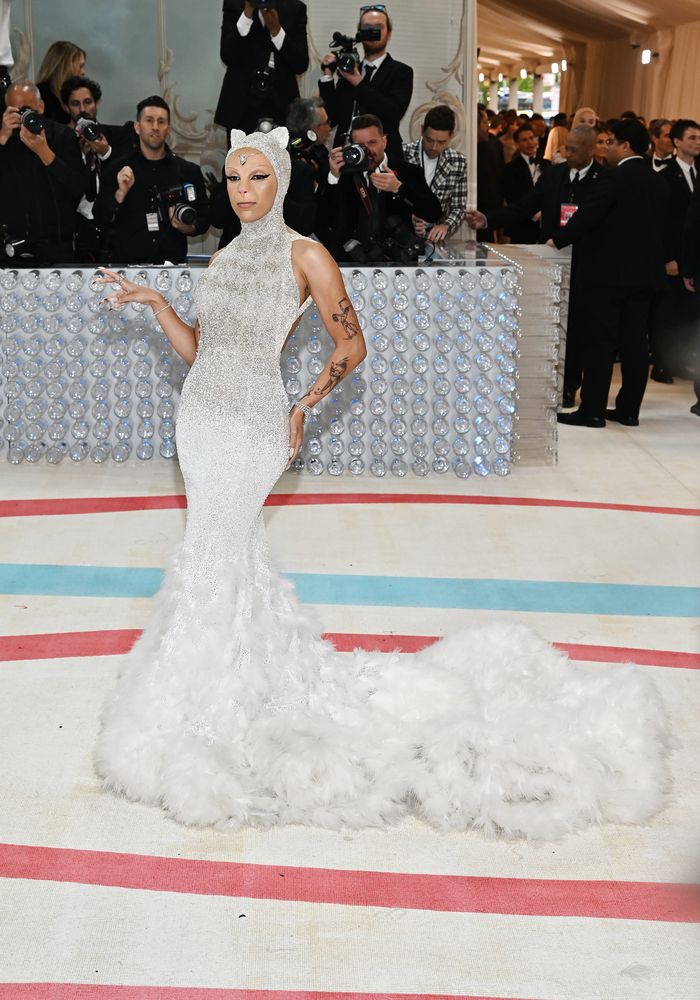 Doja Cat in the 2023 Met Gala/ Foto: Variety: Michael Buckner
After the sensational red bedazzled outfit with 30.000 crystals for Schiaparelli couture show, the Grammy-winning musician seems to be hooked on quirky looks after having a taste of it. Doja Cat walked the red carpet of Met Gala 2023 by wearing a jewel-encrusted hooded Oscar de la Renta gown, complete with cat ears and feline facial prosthetics. The whole look she brought to the red carpet is in honor of Karl Lagerfeld's beloved cat Choupette who decided to stay cozy at home.
Jared Leto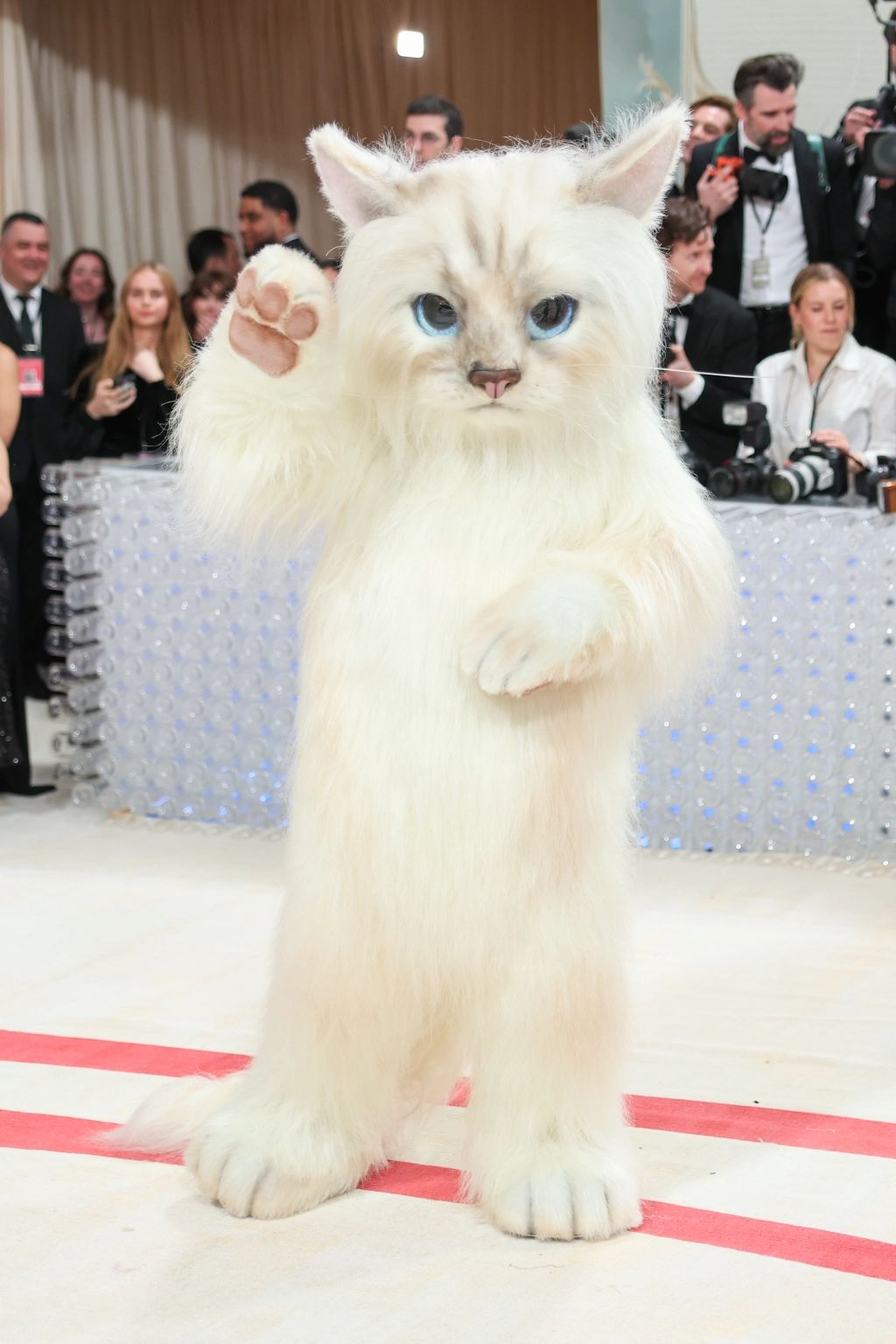 Jared Leto in the 2023 Met Gala/ Foto: Variety: Michael Buckner
Another A-list attendee who pays homage to the feline companion of Lagerfeld's. Jared Leto ascended at the Metropolitan Museum of Art while disguising himself as a huge fluffy, white, striking blue-eyed Burmese cat mascot. The Oscar-winning actor posed and came for anonymous interviews in broken French as an unofficial mascot of the night, making everyone turn their head-wondering who's behind the talking giant Choupette. After enough posing and waving paw to the cameras, Jared Leto took off the giant cat head and revealed himself.
Lil Nas X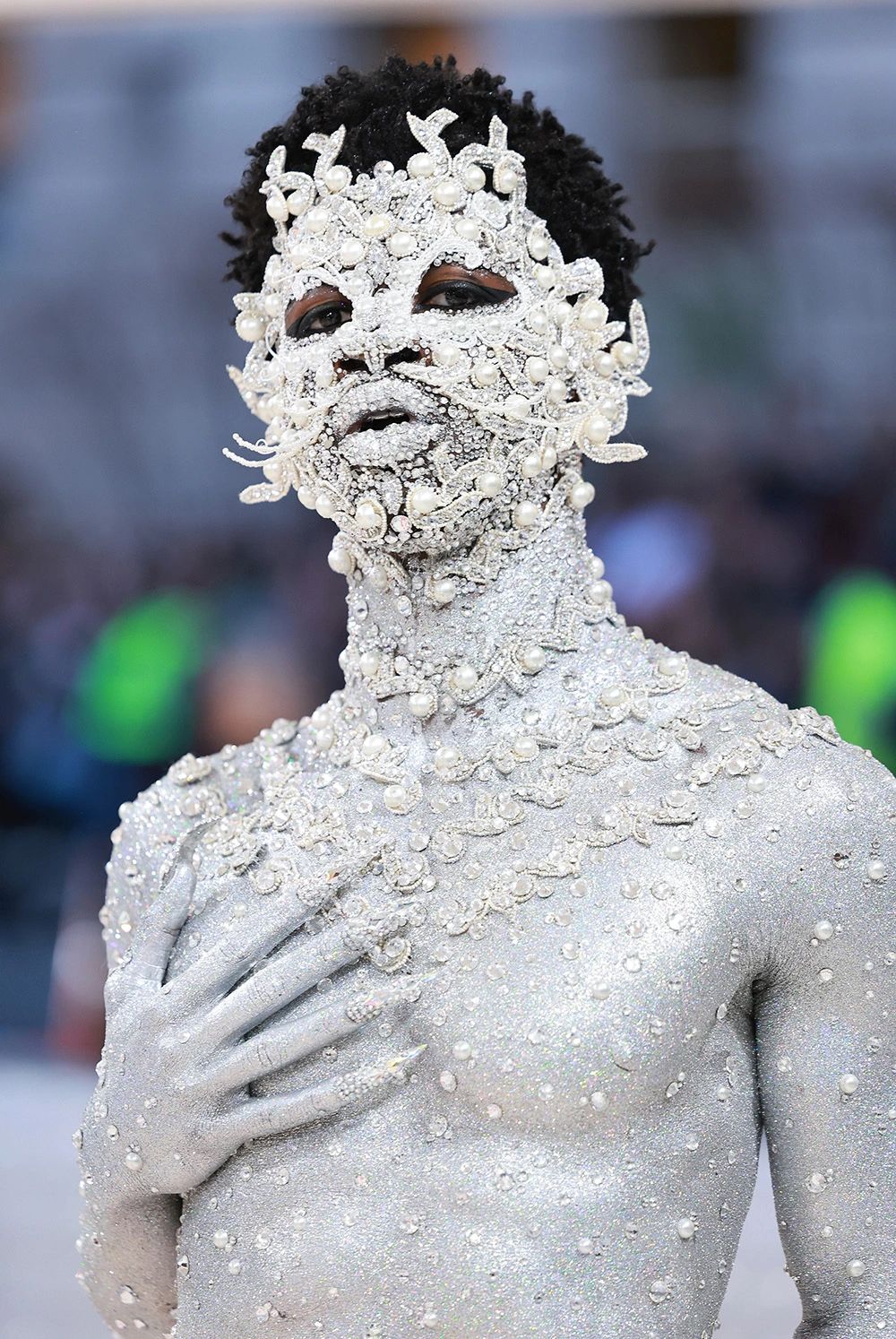 Lil Nas X in the 2023 Met Gala/ Foto: Getty Images
The 24-year-old rapper is known to never take an absence from a quirky look in any formal occasion. This year, Lil Nas X attended the Met Gala in silver body paint, exquisite pearl detailing around his neck and sparkly rhinestones covering most of his face, revealing nothing but his heavily lined eyes. As for the outfit itself, there's nothing much to explain as he wasn't wearing enough clothing except for the booty-baring Dior Men thong. According to Allure, the legendary makeup artist Pat McGrath gave a huge contribution for his look from head to toe, even to his matching silver platform shoes. The inspiration? None other than Choupette, again.
Janelle Monaé
Remember how Lady Gaga served the red carpet by stripping down her big dress to nothing but a pair of bikinis? Janelle Monaé brought a deja vu moment to the table for everyone in the room by putting on the same show. The singer-turned-actress arrived on the red carpet in a large, black-and-white tweed Thom Browne tuxedo suit with mismatched patterns and ornate embellishments, which she later stripped down to reveal a sheer black tulle pannier dress that displayed a black sequined bikini beneath. She seems to be having the time of her life that she lifted up the dress and posed confidently in front of the flashing cameras.
Jeremy Pope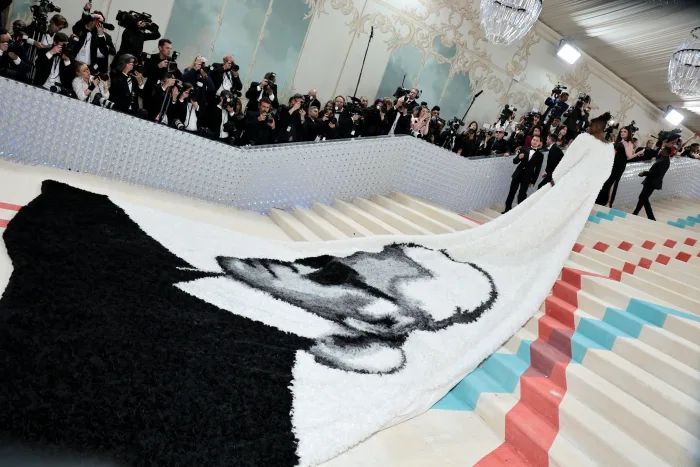 Jeremy Pope in the 2023 Met Gala/ Foto: Getty Images: Jamie McCarthy
While everyone was dressed up to honor Karl Lagerfeld's by wearing his signature style, his iconic collection, or his beloved cat Choupette, Jeremy Pope walked the stairs of the red carpet by wearing a 30-foot cape that had Lagerfeld's face printed on it. The cape itself was designed by Olivier Rouisteing of Balmain with over 5,000 meters of silk chiffon and 70 seamstresses to work on it. Completing the look with black flared trousers-also from Balmain-Jeremy Pope was mentioned to be the showstopper of the night in quite... a quirky way.
Erykah Badu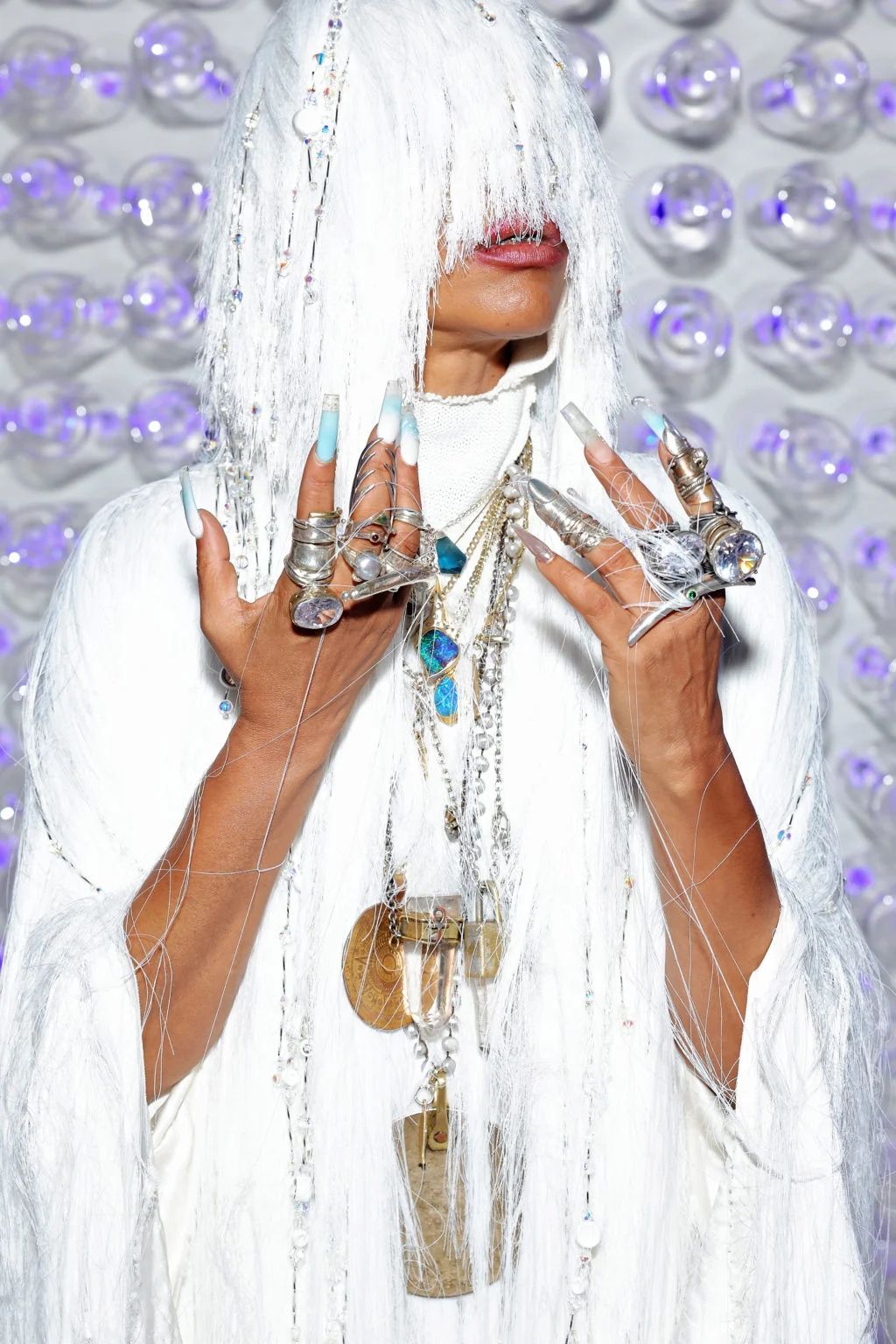 Erykah Badu in the 2023 Met Gala/ Foto: Getty Images for the Met Museum
The singer-songwriter attended the Met Gala in all-white dress, covered in a variety of jewels. Her dress appeared to be one of the most unique ones on the red carpet this year, along with the headpiece of full white fringe-covering most of her face that everyone could only see the bottom part of her face. She completed the white look with layers of huge dangling necklaces on her torso and chunky-bold rings. Despite how much she gave a strong statement on her look for the Met Gala, netizens said that she somehow looked like a Yeti.
(DIP/alm)