Jakarta
-
Choosing shoes to purchase sometimes comes along with looking out for what's hot in the market today. While everyone's focus has been directed on trendier styles that include platform sandals, glass heels, ballet flats, and down to crocs, Mary Jane's shoe style wasn't entirely part of the conversation when talking about trendy shoes per se. However, considering that the pairs have been spotted in recent runway collections and the fashion set has fastidiously taken up re-wearing the style, it's safe to say that this shoe is starting to get the recognition and spotlight it deserves again.
Looking back, Mary Jane has quite a story to it. Mary Jane got its name from a character from a 1902's popular cartoon, Buster Brown. The comic portrayed the antics of Buster Brown, a troublesome young boy, and his little sister, Mary Jane. The creator of the cartoon, Richard Oucault, traveled to the World's Fair in 1904 and sold licenses to 200 companies that allowed them to use Buster Brown characters to endorse their product. Then, the Brown Shoe Company released a bar shoe that's similar to what Buster Brown wore in the comics and named them after Mary Jane. However, Mary Jane, surprisingly, was worn more commonly by boys than girls back in the day   perhaps, it's because of Buster Brown's popular style that they wanted to achieve.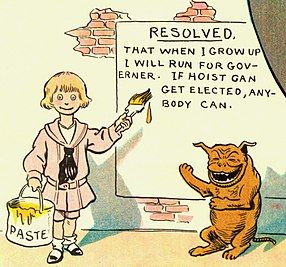 Buster Brown Comic/ Foto: Wikipedia
Sometime later in 1934, Shirley Temple appeared on screen in one of her first feature-length films, Baby Take a Bow, where she performed a musical number and tap dances across a stage wearing an all-white pair of Mary Janes. From that moment forward, little girls across the country were begging for shoes of the same variety. Then, throughout the 1930s and 1940s, Mary Jane was one of the most popular shoe styles for girls, rivaled only by the black and white laced saddle oxford.
Mary Jane was also more popular to be known as the shoes made for little girls, although there was nothing childish about their design. It's a classic and versatile shoe that can be worn by adults too. So, in the 1960s, designer Mary Quant proved that by putting Mary Jane to model Twiggy and making Mary Jane shoes become a fashion staple for not only kids but women as well. Since then, fashion brands from Yves Saint Laurent, Christian Dior, to Rei Kawakubo have capitalized on the style.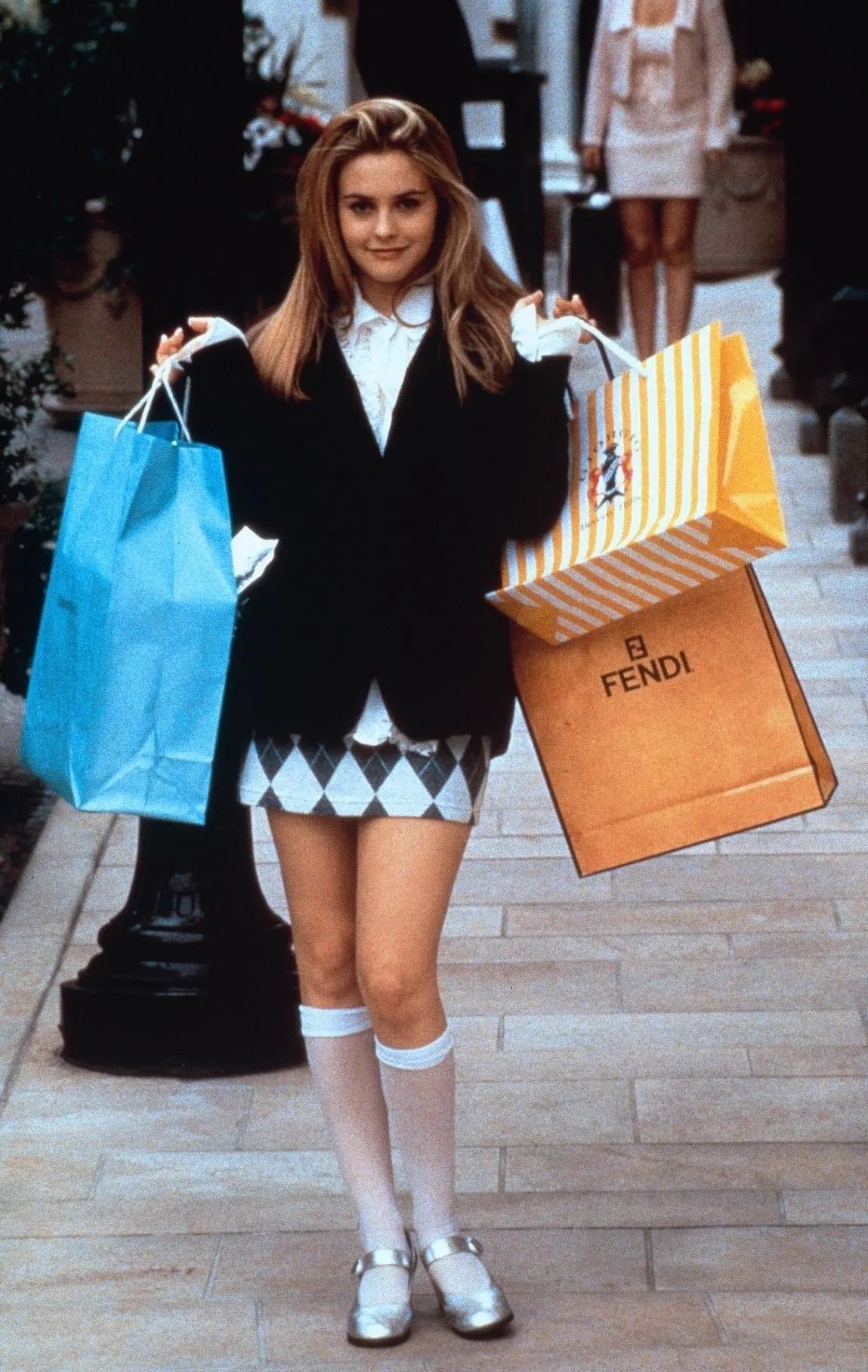 Cher from
Clueless
/ Foto: Vogue
The exposure of Mary Jane got even bigger; seen worn by some fashion icons, like; the main character of Alice in Wonderland sports a pair of black Mary Janes and knee-socks during her adventures, Carrie Bradshaw of Sex and The City sees a pair of Manolo Blahnik Mary Janes for the very first time in a fashion closet and cries out, "I thought these were an urban shoe myth!", and even it girl, Cher from the 90's classic, Clueless who occasionally shows her love for the pairs.
Mary Jane Platform/ Foto: Pinterest
Overall, they're an excellent addition to your shoe collection since they can be worn with various aesthetics and looks. For example, it fits perfectly for a preppy look; with a classic white button-up and plaid skirt, add a Mary Jane with a pair of white socks as a cherry on top. In addition, it's also suitable for a casual-chic look with blazers and an oversized dress. It can't go wrong to wear the pair if you're going to pull off a punk-goth aesthetic.
Mary Jane versatility makes a great all-around shoe-an enough sign to get a pair, right?
(HAI/MEL)