Jakarta
-
The month of June has been worldwide-known as Pride Month to support the LGBTQ+ community. Aside from all the Pride-related festivities around the world, fashion brands and retailers across the globe are continuing to inspire and light up your wardrobe with their brand new vibrant collections in support of Pride Month.
Here are some eligible brands that launched their token of support and inspiration for Pride Month.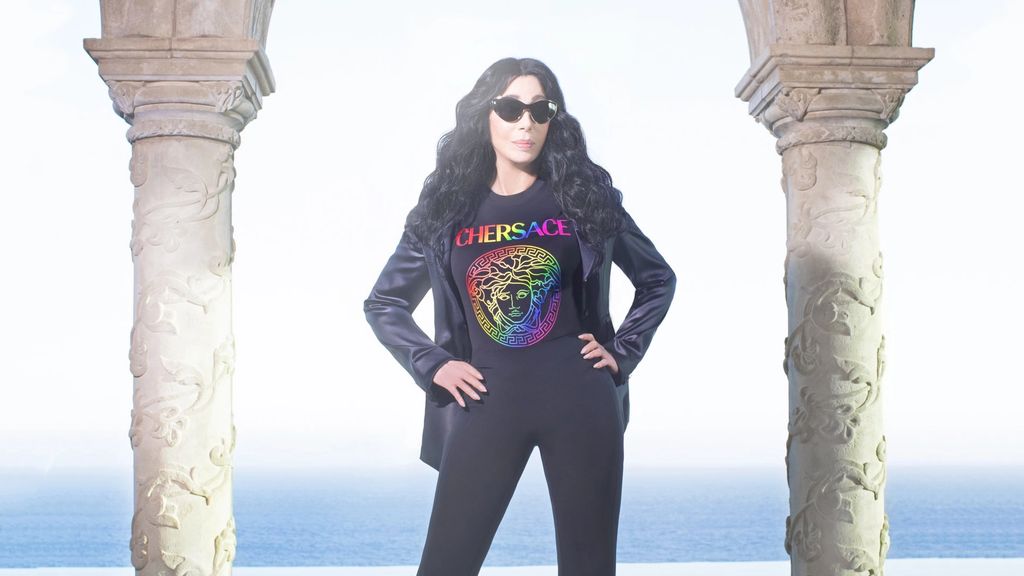 VERSACE/ Foto: VERSACE
Versace
Aptly named Chersace, Donatella Versace and veteran singer Cher collaborated for the Pride 2022 collection. Both are in collaboration to support Gender Spectrum, a charity fostering gender-inclusive spaces for youth. The collection includes t-shirts, a cap, and socks with black as the main color and a rainbow-colored Versace Medusa head logo with the word 'CHERSACE' above it.
When asked about the collection, Cher stated "Donatella and I have been dear friends for a lifetime. It just felt right for our very first collaboration to be one about LGBTQ Pride and celebrating a community that means so incredibly much to both of us. We wanted to make a fun collection supporting a good cause, and we hope you like it."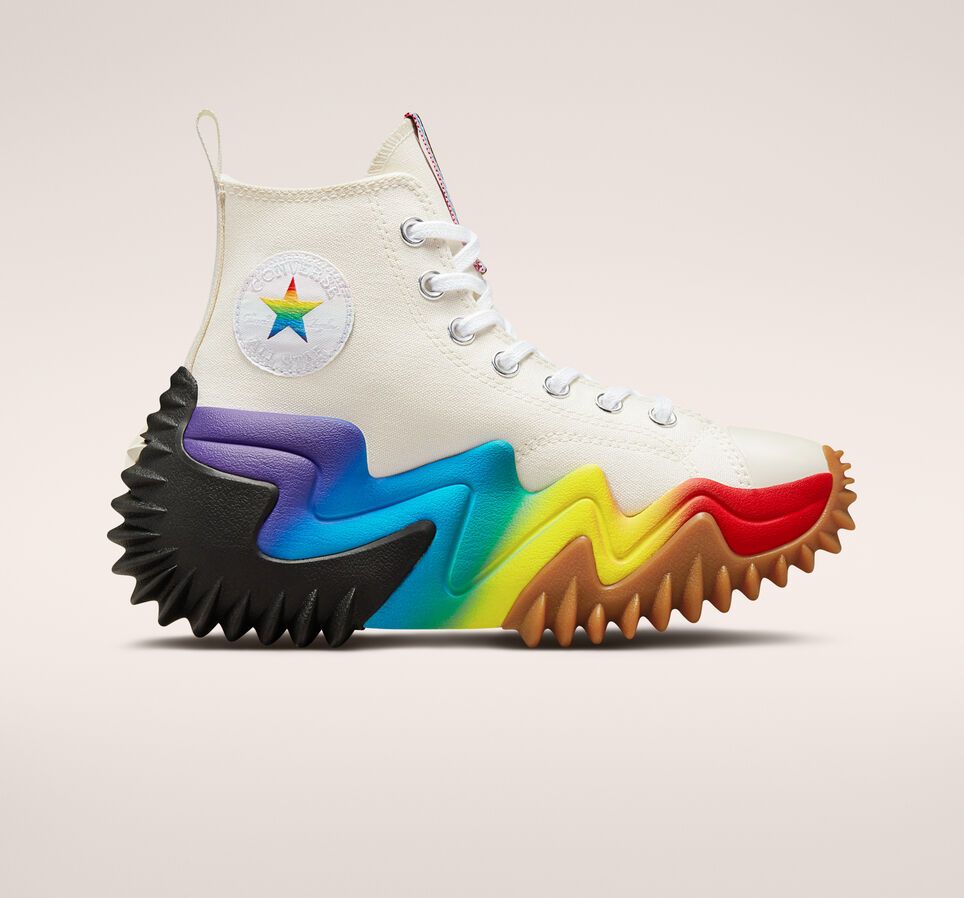 CONVERSE/ Foto: CONVERSE
Converse
The Run Star Motion's sneaker is redesigned with colorful touches in support of Pride Month. The design represents Pride with a rainbow gradient on the midsole, a Pride gradient star on the ankle patch, and Pride Unity flag webbing on the tongue. The brand also celebrates Pride Month by teaming up with community partners such as It Gets Better Project, The Ali Forney Center, Skate Like A Girl, Theater Offensive, Out Metrowest, BAGLY, and Las Fotos Project.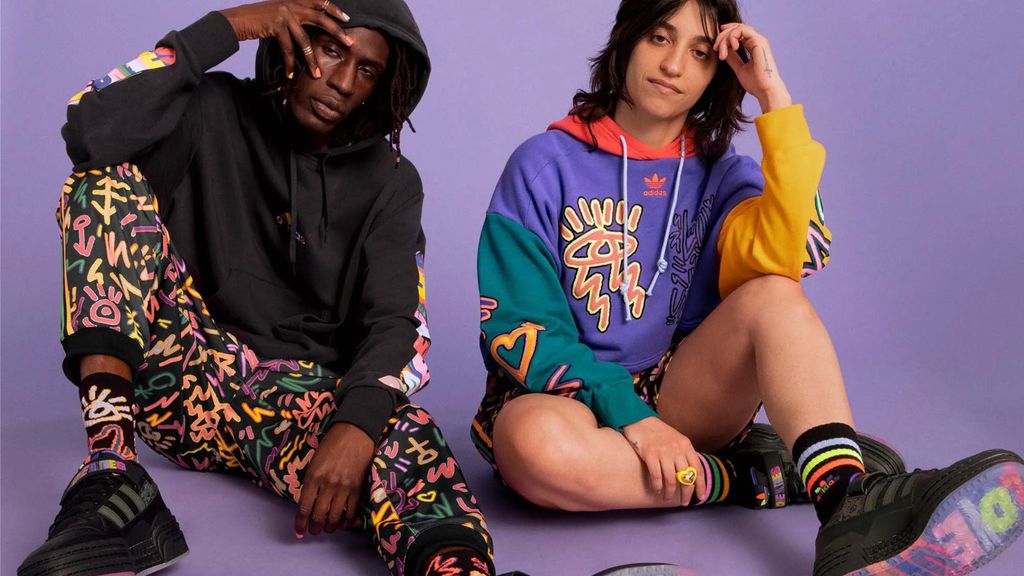 ADIDAS/ Foto: ADIDAS
Adidas
In collaboration with Kris Andre Small, a native Australian, who is known for creating works of art with a joyful explosion of colors and patterns, Adidas launched limited-edition updates to seven of its most popular items. The collection ranges from the Adilette slides and the Forum Triple Platform Low, Superstar, Stan Smith, Campus 80, Gamemode Knit to Gamemode Knit Firm Ground sneakers. Each piece is detailed with artwork inspired by the Stonewall Activists of the 1969 New York Stonewall Uprising.
"From a concept point of view I really wanted this collection to celebrate all the amazing sides of being queer and celebrating how far we as a community have come, but also reminding people that there are still so many people in the community that are vulnerable and repressed," Kris explained about his collaboration Adidas in support of Pride Month.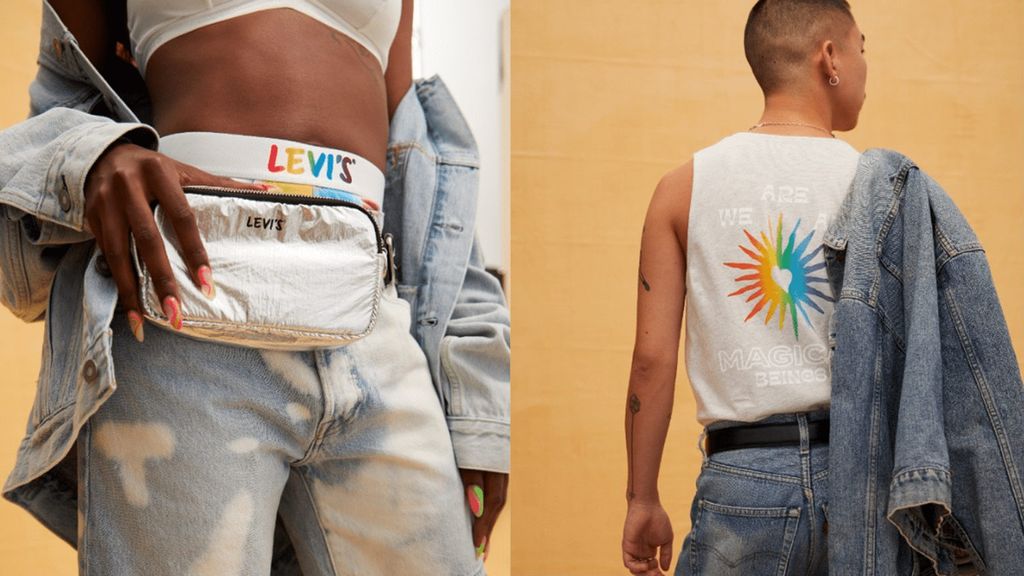 LEVI'S/ Foto: LEVI'S
Levi's
This brand is known to be a constant supporter of the global LGBTQ+ community. This year, Levi's created a retro-inspired genderless and size-inclusive denim-focused collection. Its collection draws from the powerful messaging, signs, and posters from the queer liberation era and "aims to inspire tomorrow's generation". The new collection includes denim jackets, 501 denim jeans, pronoun t-shirts, and various accessories.
In addition to supporting the collection, Levi's is also making a $100,000 donation to OutRightAction International, a global organization working to advance human rights for LGBTQ+ people.
What do you think of the collection? Besides these brands' support of Pride Month, do any of the designs suit your liking?
(DIP/MEL)