Jakarta
-
Breaking gender norms in fashion with magnificent silhouettes—that's exactly what Harry Halim did with the runway presentation for his Spring/Summer 2023 Ready-to-Wear Couture collection, "White Lies".
The concept behind "White Lies" draws from the emotional turbulence resulting from the end of a romantic relationship. The intricacies of human emotions and the unsaid truths are translated into a series of designs. Starting with Harry Halim's distinctive black palette, the designs evolve into a vivid explosion of colors before culminating in a striking white. This shift highlights the idea that these "white lies" eventually lead to a captivating conclusion.
Presenting a total of 31 unique looks, each one captivating in its own way, Harry Halim manages to captivate every onlooker. His use of black palette showcases a variety of bold and daringcutouts, paired with exquisite garment choices. The designs feature prominentruched edges and unexpected touches of sensuality, making the black palette a powerful opening statement for the show.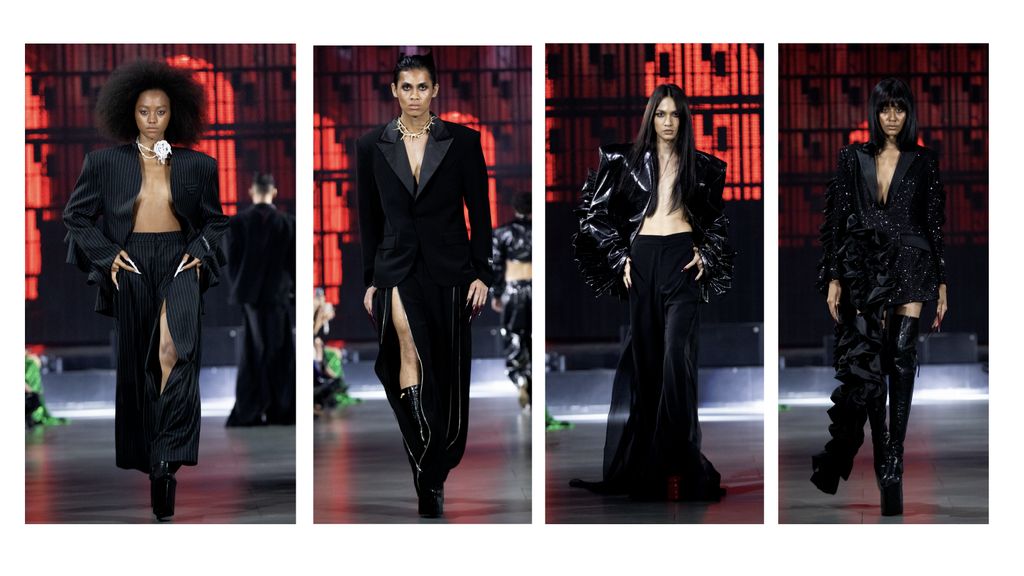 The somber mood sets off the tone for Harry Halim's Spring/Summer 2023 Ready-to-Wear Couture/ Foto: Hann Prawira
After the initialsomber mood, the runway came alive with bursts of color. The show featured fitted see-through long-sleeve outfits adorned with satin embellishments, cropped bombers withruched sleeves in deep teal, a striking red satin short blazer dress, and fullyruchedoversized outerwear in dark purple, all showcasing HarryHalim's talent for transforming ordinary pieces into something extraordinary. This second segment of the show highlighted his unique identity and creative expertise.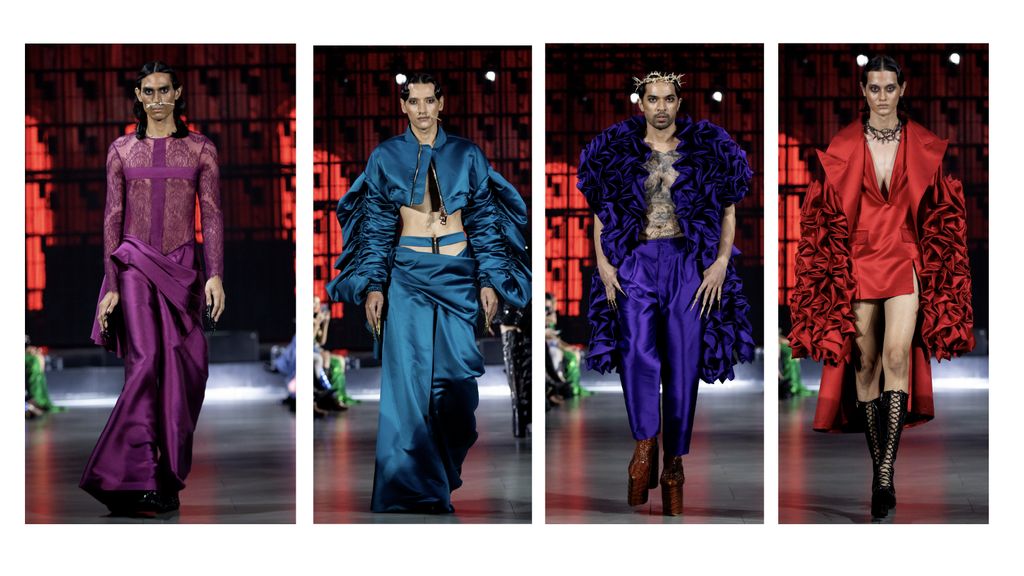 The darkness makes way for colors and voluminous cuts/ Foto: Hann Prawira
Last but not least, HarryHalim's Ready-to-Wear Couture for Spring/Summer 2023 showcased its white palette that's described as the core. Showing a symphony of flowing structures and intricate detail in genderless silhouettes, it shows the spectrum innocence to wisdom within the myriad shades ofwhite—a symbol of purity entwined with the enigma of deception. The lighter palette showcases fully-beaded corset,ruched see-through floral dress, daringcutouts with subtle edges and dramatic long-tailed blazer dress.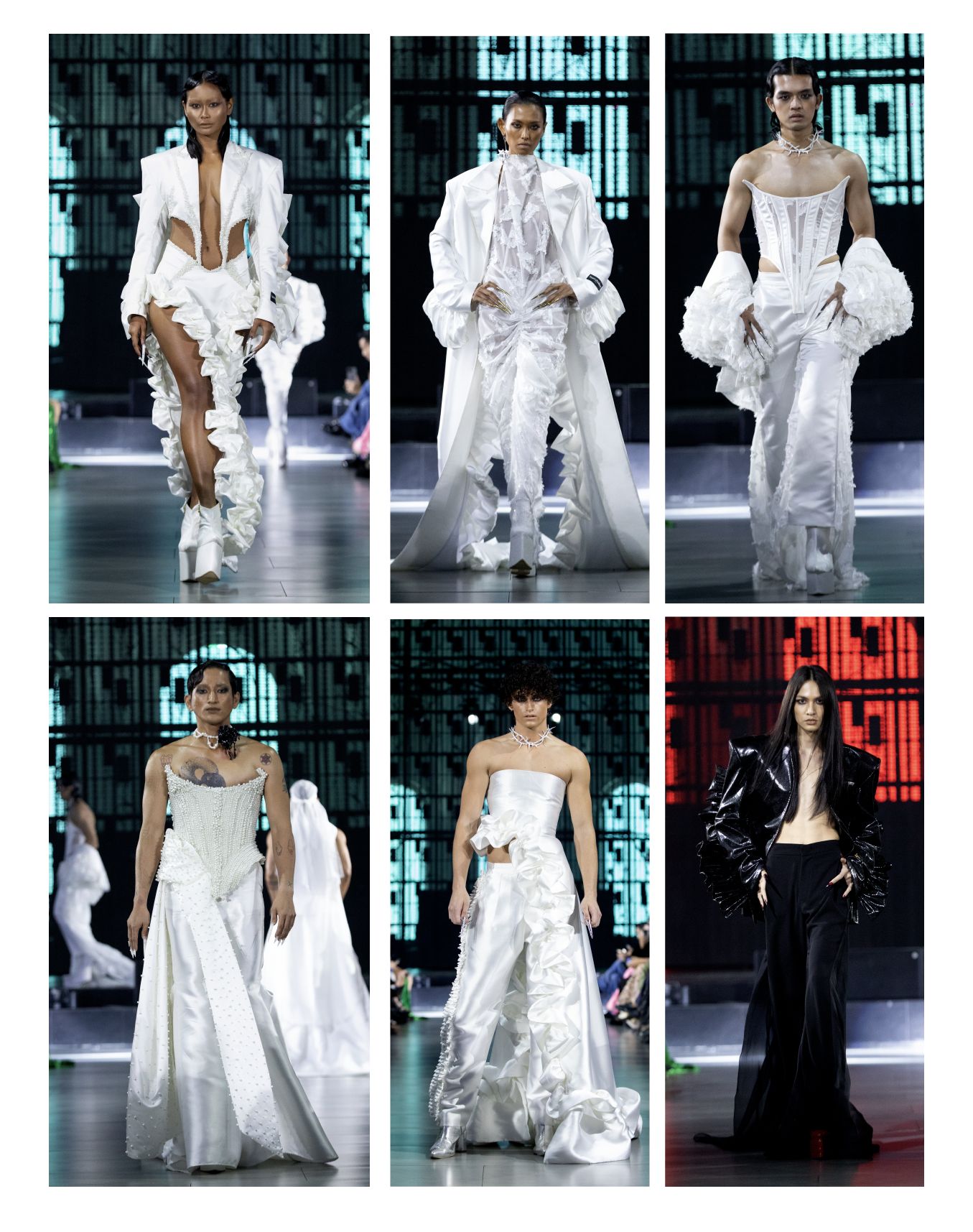 The central color of the collection, where its name also came from/ Foto: Hann Prawira
(DIP/alm)