Jakarta
-
Blush pink, tutu skirt, tights, and flats; what word comes to mind when you hear these words? Thought of ballet? Precisely!
Ballerinas have been the object of cultural fascination for centuries. From Tchaikovsky's scoring and opera influences, Edgar Degas' impressionist paintings, down to Natalie Portman starred-by Black Swan—ballet is simply adored by everyone around the world. The ballerina style has inspired a new aesthetic to emerge, namely (you may have guessed it) balletcore. With a contemporary twist, balletcore style often adopt wrap sweaters, pink cardigans, sultry silk tops, empire waist dresses, and more. But of course, you can choose how far you'd like to take it.
Not just an aesthetic-inspired fashion, balletcore also gives people the chance to live out their childhood dreams of being a ballerina. Even though some people may say that the aesthetic isn't 100% authentic to the attire of an actual full-time dancer, many have argued that the goal of balletcore is simply to have fun with the version of ballet that we see from an outside perspective. This means that you literally can wear anything you want that suits the aesthetic; tights, leg warmers, ribbons, satin dresses, anything!
All in all, balletcore aims to combat the limitations to what a ballerina can or should look like, noting the fact that they do have a strict sort of rules in terms of appearance. Hence, embracing the aesthetic somehow helps women channeling their little ballerina dream that may or may not have been achieved, at the same time also celebrates women of all sizes that share the passion and love for ballet, dancer or not.
Want to hop on the trend? Here are some key balletcore items you need to get!
Ballet flats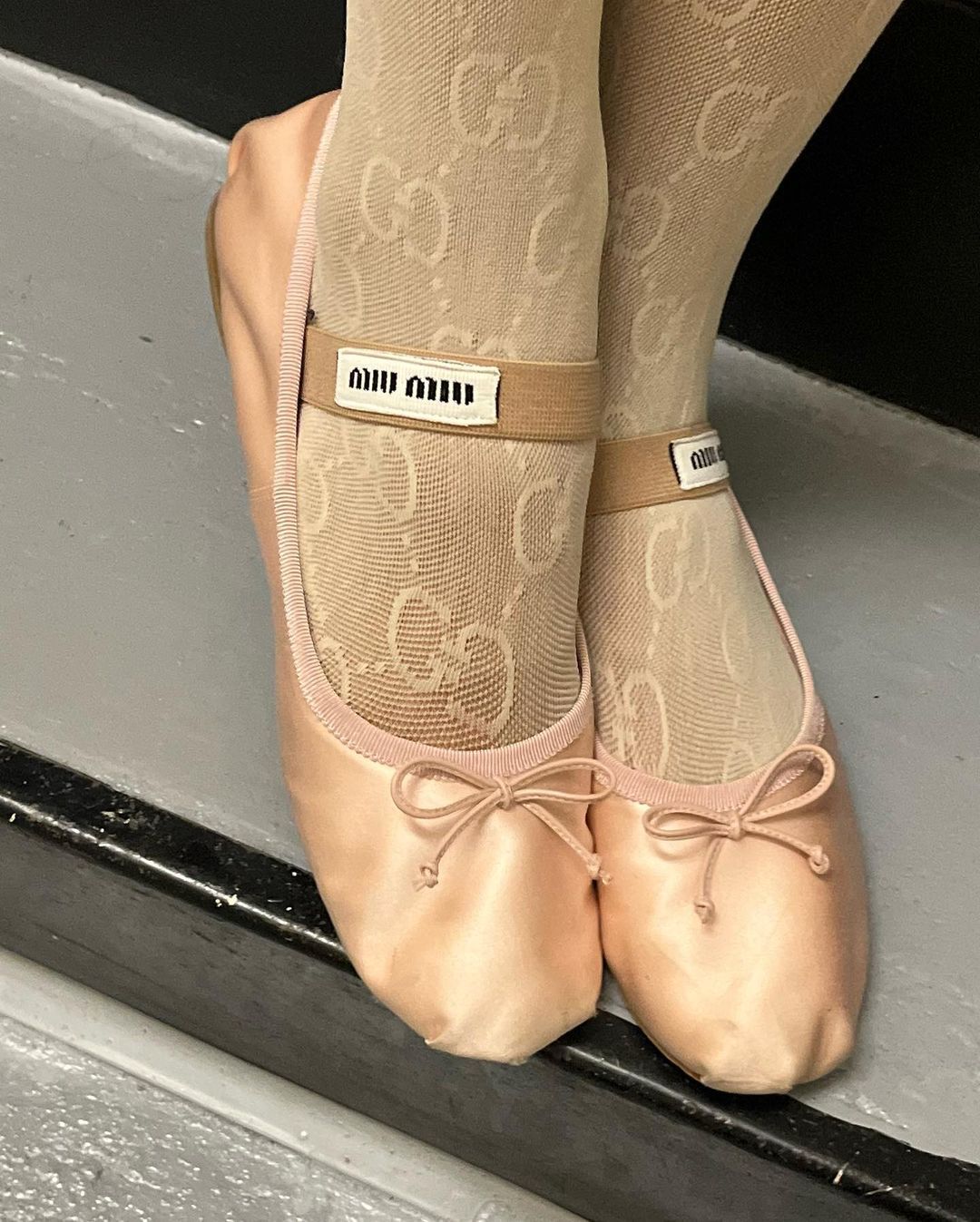 Ballet Flats/ Foto: Instagram @indyblue
What's a balletcore look without a pair of ballet flats, duh? They're easy to wear, versatile, lightweight, and comfortable. You can never go wrong with ballet flats! Whether it is adorned with ribbon on the center of the toes, classic big straps tied around your legs, or with a modern touch of split toe accent, ballet flats are an essential item in achieving the ultimate balletcore look.
Leg warmer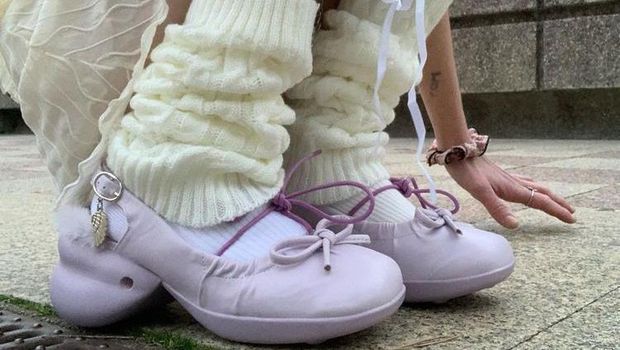 Leg Warmers/ Foto: Pinterest
If flats with straps are too inconvenient, then leg warmers is the answer. Not exactly socks, not exactly tights, but its presence will totally spice up the look! Why, you ask? Leg warmers will totally elevate the balletcore look to the dreamiest extent due to how cute it is if paired with simple ballet flats!
Silk skirt
Ballerina is all about looking lovely and feminine. And usually, tutu skirts are synonymous with ballerinas. You can opt for a subtle and modern look with the help of a silk skirt that will instantly sweeten up your appearance! Also, pink or any soft pastel colors will do!
Go little ballerinas!
(HAI/alm)