Jakarta
-
Celebrated twice a year, Paris Fashion Week 2022 has finally concluded. More than forty high-end fashion houses showcased their impeccable collections on the runway of September/October Paris Fashion Week. Held from September 26th to October 4th, here are some highlights of the festive fashion week you should know about!
Kanye West catwalk debut at Balenciaga's muddy runway
The 45-year-old rapper, who now goes by Ye, hit the dystopian-themed runway of Balenciaga SS23. This marks his debut on the catwalk by stomping through the mud in a black oversized multi-pocket combat jacket, baggy leather trousers, a baseball cap, and a Balenciaga-branded mouth guard.
Bella Hadid in Coperni's magical 'Fabrican' dress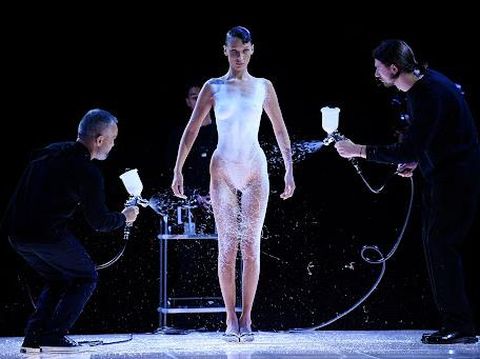 Bella Hadid/ Foto: Getty Images
Supermodel Bella Hadid was about to close the Coparni show wearing nothing but a white G-string. However, the world was left in shock by what happened 15 minutes later. Two men began to spray her body with what seemed to be white paint, until the substance slowly made its way into an off-shoulder white dress that hugged the model's figure perfectly. This moment will go down in history!
Loewe's pixelated garments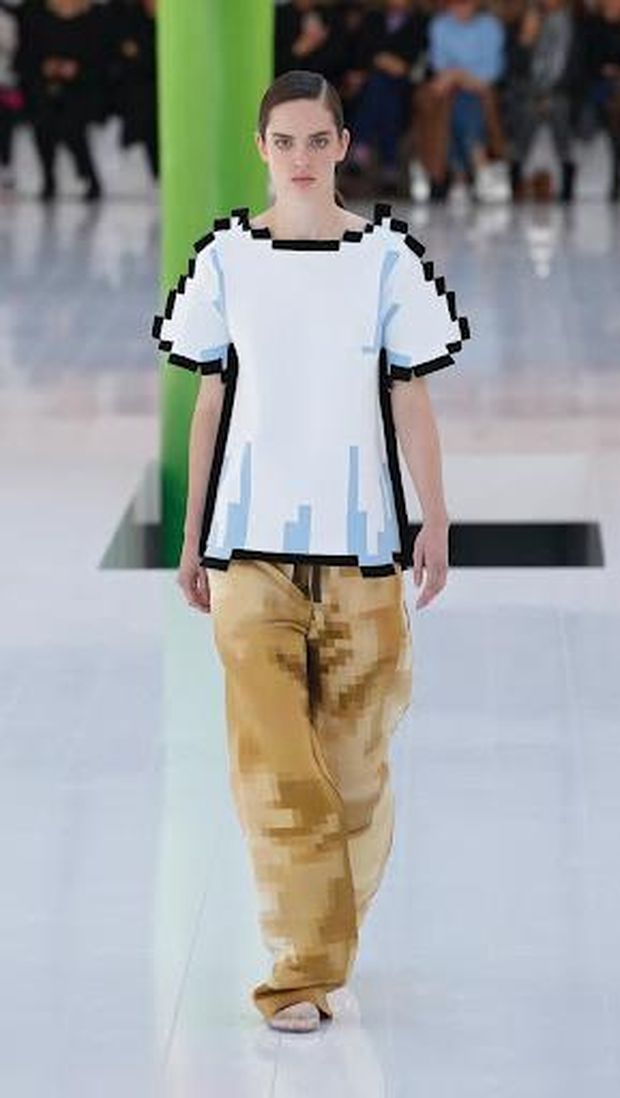 Loewe/ Foto: Getty Images
Among the massive bloomed anthurium flowers as tops and ruffled shoes at Loewe's Spring 2023 show, come three pieces of garments that come straight out of Minecraft. Loewe introduced the piece as a pixelated glitch, utilizing a 3D-inspired technique to make up clothes that looks like unrendered 8-bit video game. It may lose its magic when being viewed from the side, but it's awesome nevertheless.
Melissa x Viktor & Rolf "Hollywood Dracula"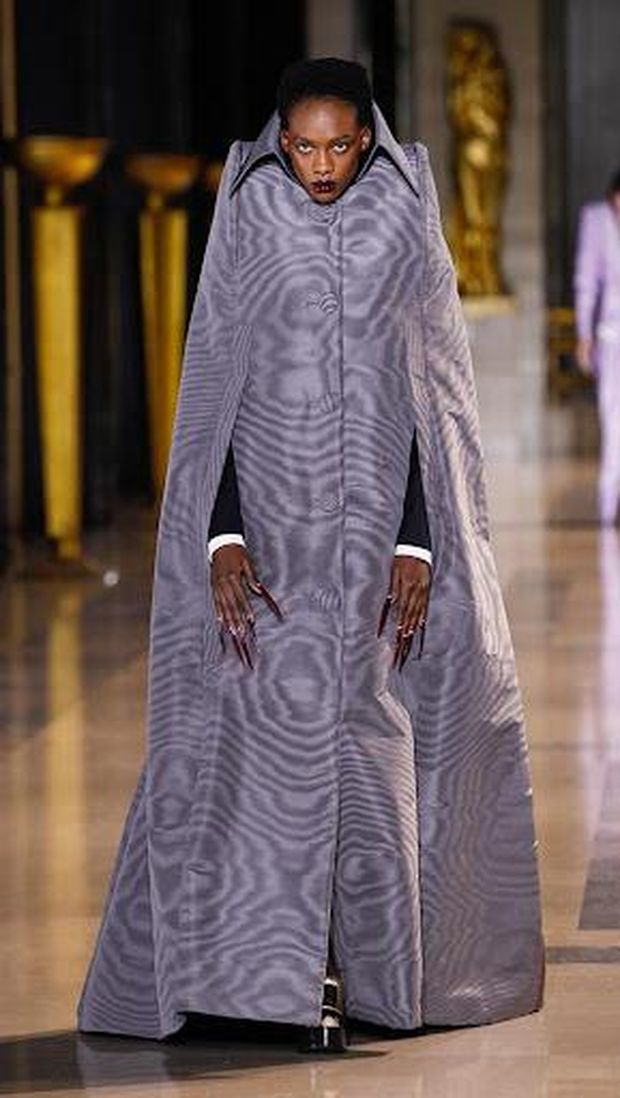 Melissa x Viktor & Rolf/ Foto: Getty Images
Viktor & Rolf is back at it again with its genius collection featuring elongated shoulders, which were inspired by the glamorous Dracula's cape and evening gowns. Models are seen in dresses and suits, which take shoulder distortion to an extreme by adding puffy sleeves or snazzy ruffles. This time, the avant-garde label invited the Brazilian heritage footwear brand, Melissa, to complement its gothic collection.
Cher closing Balmain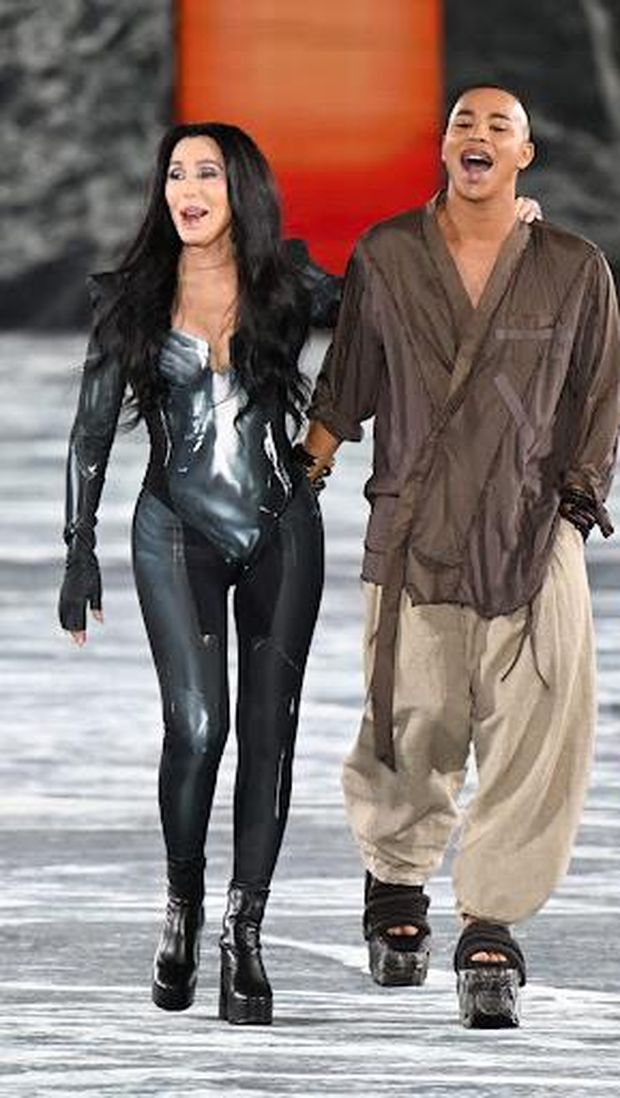 Cher x Balmain/ Foto: Getty Images
Balmain sure knows how to make a grand ending by inviting the pop legend Cher to close the runway. As a surprise appearance, Balmain dressed Cher in a dark silver latex catsuit along with black platform boots where she was seen later strutting the runway hand-in-hand with Balmain Creative Director, Olivier Rousteing.
(HAI/DIR)