Jakarta
-
Ten years ago, skinny jeans were at the peak of popularity, and people would roll their eyes if they had to wear something that's not skin tight. For what seemed like forever, skinny jeans and leggings were the 'it' fashion items at that time. However, thinking about those pairs of skinny jeans and leggings today, they were such a dark time we went through. After a decade, we have finally found a potential substitute for skinny jeans and leggings. Some of them know this pair of pants as baggy pants or puddle pants.
Puddle pants have been on the rise for quite some time now, but it wasn't until fashion enthusiasts started popping up on every street-style photographer-covered corner in New York, London, Milan, and Paris. These puddle pants have become crystal clear that they are the 'it' fashion item. Puddle pants are the epitome of stylish and practical at the same time. The slouchy silhouette is shown from the long and pooling length that creates a puddle around the foot and ankle. Pulling off these puddle pants is quite easy as they could easily accomplish effortless style like how they were worn with chunky flats, sneakers, or sandals like how Zoe Kravitz, Nicole Kidman, and Bella Hadid did.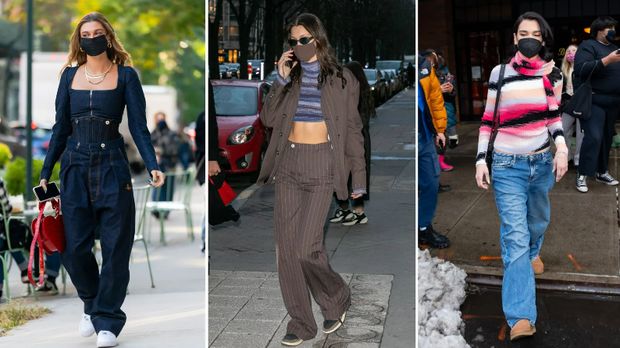 Puddle Pants/ Foto: Getty Images
The beauty of these pants is that they are wearable for all kinds of occasions and moods as they come in all sorts of materials, from denim, leather, and suiting to loungewear fabrics like cashmere. Puddle pants also come in options with high-rise cuts which can be paired with a body-skimming crop top, and low-rise cuts which can be matched with something that gives off a slouchy look. Either way, puddle pants will never fail any look that you want to pull off.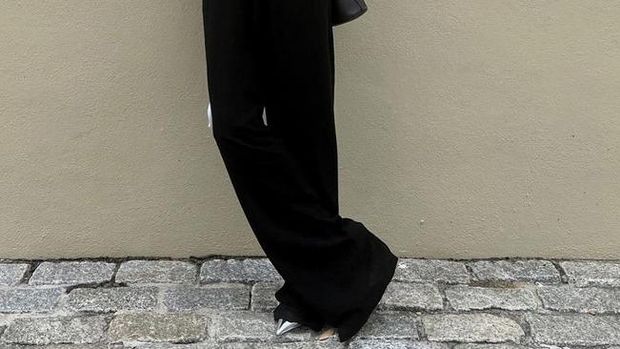 Puddle Pants/ Foto: Hollywooddo
Several designers are championing these puddle pants, such as Balenciaga's Demna, Tibi's Amy Smilovis, and the late Virgil Abloh of Off-White are among the names who nailed this puddle pants trend. No need to worry about the money you have to spend on this pair of pants as it has become a huge fashion trend in this era because numerous local brands offer the stylish and laid-back puddle pants for you to bring home. All in all, bye-bye skinny jeans and hello puddle pants!
(DIP/MEL)