Jakarta
-
Summer is here! Which means we'll be dressing up light and casual, with eyes eyeing for the fashion trend that everyone might be looking forward to. One of the fashion items that everyone's been foreseeing as the trend that will take over Summer 2022 is called jorts. The whole concept is nothing new, jorts are basically denim shorts, or jean shorts, or jorts. But unlike the hotpants and bum-skimming cutoffs, jorts take the jeans short to longer lengths that reach at or over the knees.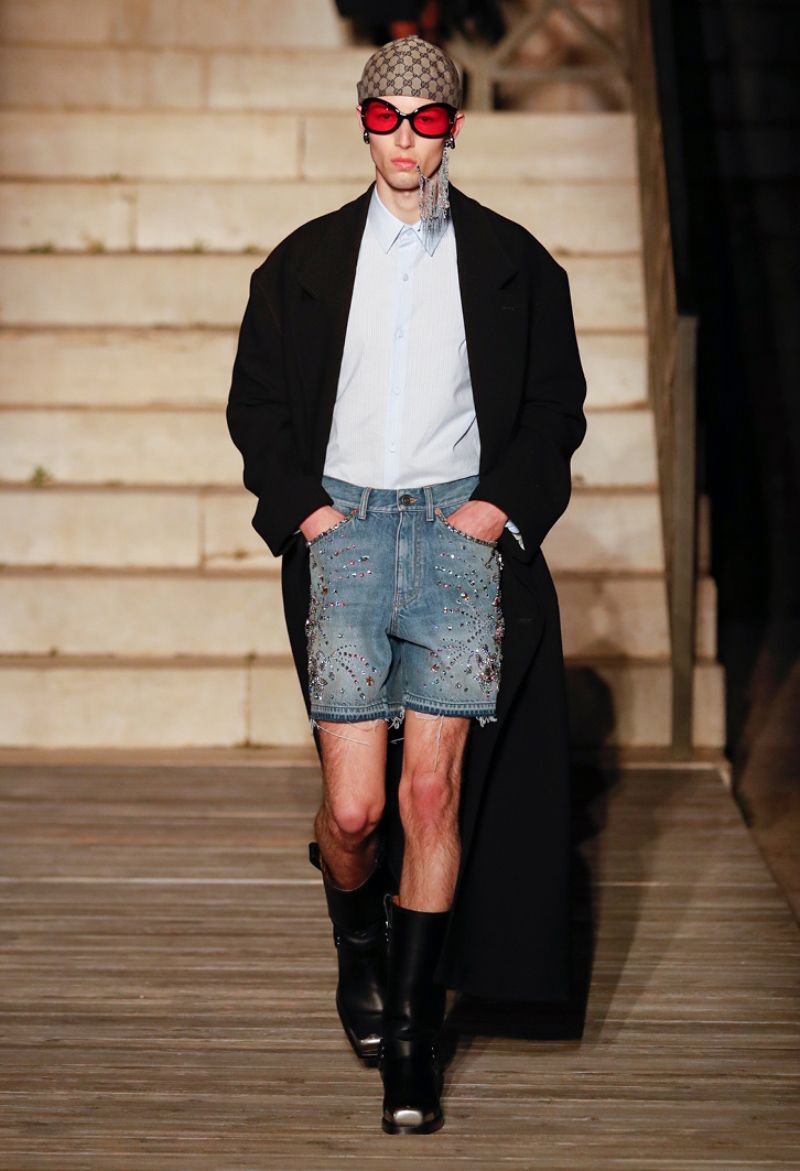 Gucci Jorts/ Foto: Getty Images
When you look at the Google trends, there has been a spike in the search term. Not only on the internet, the recent fashion shows also display a good amount of jorts on some brands' collections. At Gucci resort 2023, jorts are bedazzled and paired with a button-up, a black jacket, and black boots. On top of that, the Spring 2023 runways were ridden with jorts too; at Louis Vuitton with tailored or matching tops, Givenchy with tight mock necks, Fendi with crips button-ups, and Natasha Zinko with flashy jackets. They're everywhere.
Jorts might easily fit in with its bubbly, slime-soaked stylings of the 2000s, but they also radiate and speak to a wholly different demographic: dads. Yes, in Eastern Europe, the majority of people wearing jorts are men and well, dads. Either way, jean shorts have long been synonymous with the fashion of middle-aged suburban dads, alongside graphic tees and New Balance sneakers. But it doesn't mean you can't style it and make it work yourself!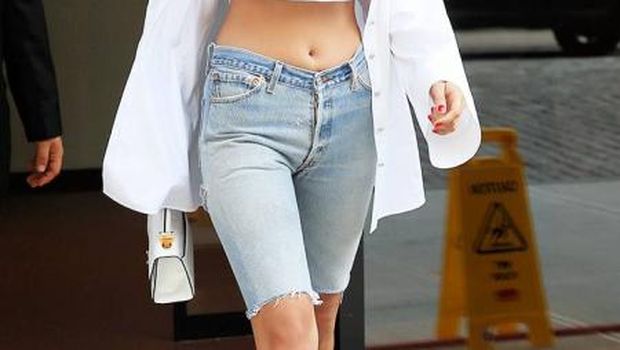 Jorts/ Foto: Getty Images
Get together a fit crop top, or a baggy sweater. Slap a black belt. Add a thin coat or a bright vest. Paired with longline blazers and getting them stylishly accessorized, you'll learn to stop worrying about the dad look, and start rocking them.
(HAI/MEL)