Jakarta
-
Mempersembahkan koleksi baru mereka yang berjudul "Prada Choices" di Milan Fashion Week untuk musim Spring/Summer 2023, Miuccia Prada dan Raf Simons telah menggabungkan sophisticated aesthetic milik Prada dengan kesan youthful Simons. Acara yang dihadiri oleh banyak bintang dari belahan dunia seperti aktor Thailand Win Metawin, aktor Korea Selatan Song Kang hingga Jaehyun NCT ini menampilkan jenis pakaian yang biasa dibutuhkan untuk sehari-hari seperti jas, mantel, sweater, kemeja, denim dan kulit mengambil alih runway Prada pada musim ini.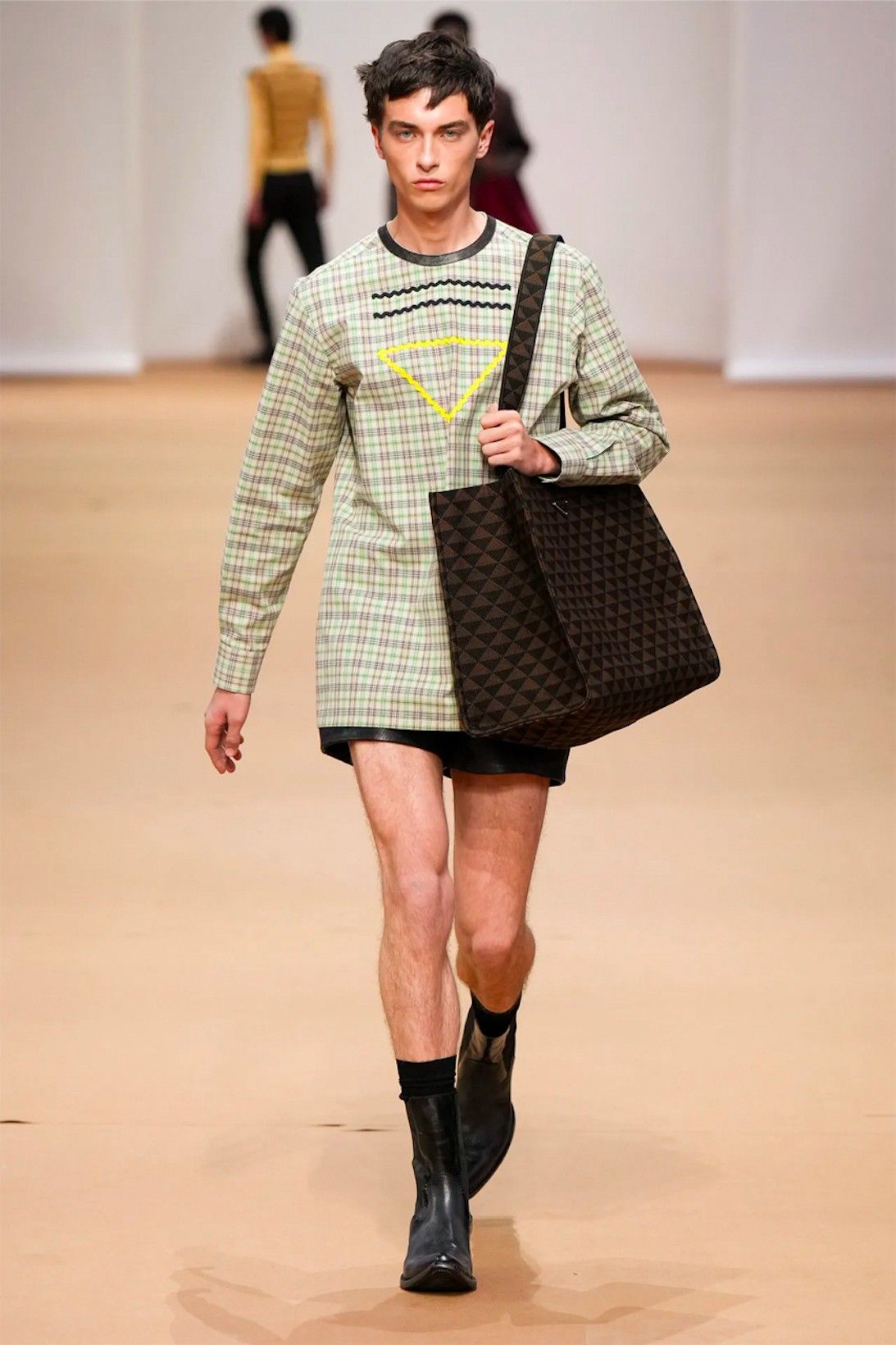 PRADA SS 23/ Foto: FILIPPO FIOR
Terlepas dari kesederhanaan desain potongan-potongan ini, salah satu pakaian yang sangat signifikan terpampang di runway Prada adalah leather shorts yang dipasangkan dengan berbagai atasan, mulai dari t-shirt, sleeveless shirt, plaid shirt, coat, leather jacket bahkan layering outfit. Dengan hal ini, sangat jelas bahwa penampilan dapat disesuaikan, baik itu dress up maupun dress down pada occasion tertentu.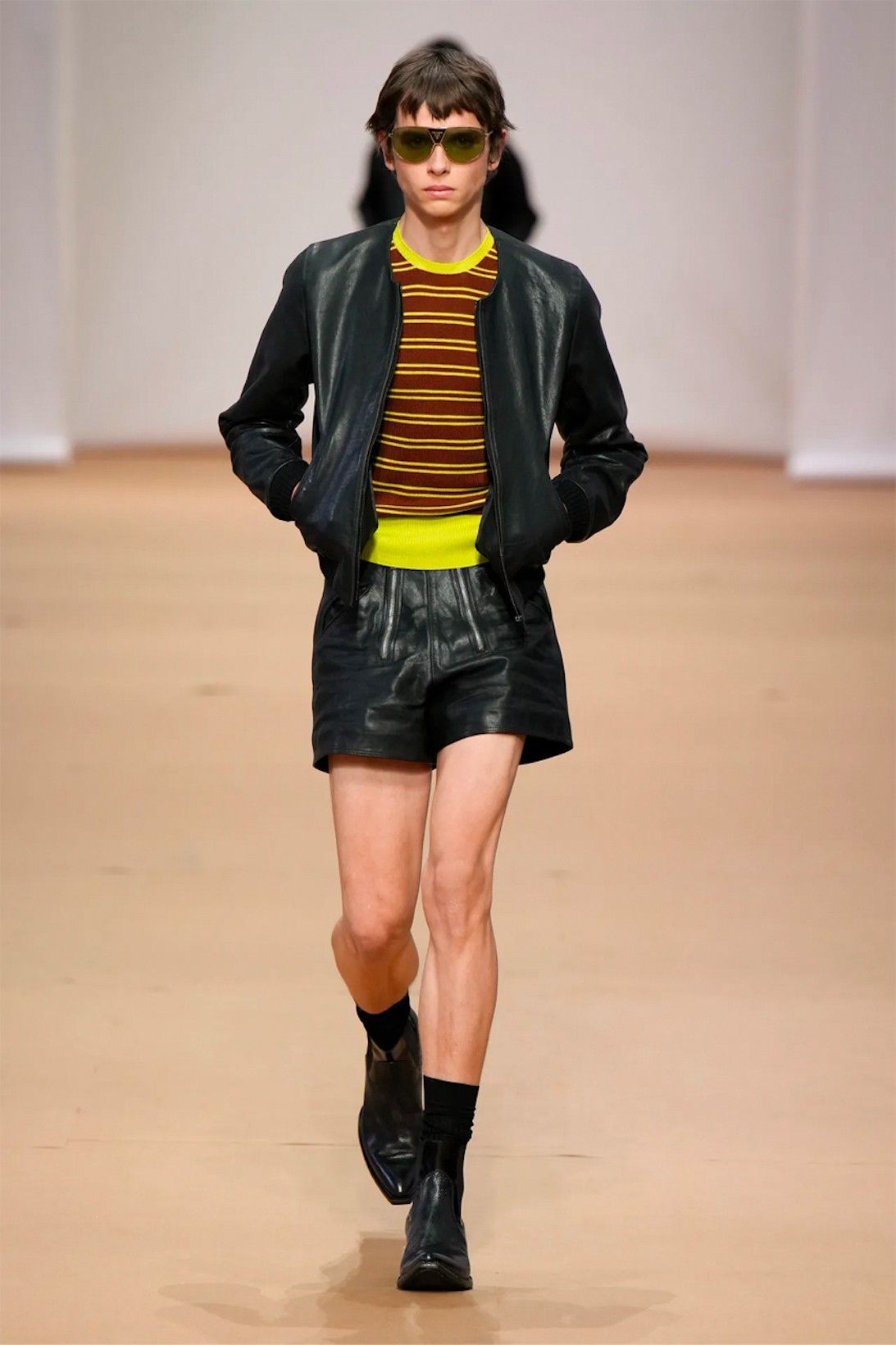 PRADA SS 23/ Foto: FILIPPO FIOR
Dengan menyajikan siluet yang tampak sederhana, Miuccia Prada dan Raf Simons memusatkan perhatian pada apa yang penting dalam fashion, yaitu the fundamental of dressing. "The collection is about simplicity as a concept, as a choice. We are interested in the idea of fashions, in the idea of trends even and this is one. It was about clothes that people could really wear, but with an impact. That for us is fashion, now. So much that the base is really a conceptual choice - a coat, jeans, a suit. They appear simple but are the result of a process of choice - there are hundreds of coats, why is this the right one? It is a combination of a long process of design and decision, and then of instinct. It is a matter of style." Ungkap Miuccia Prada dalam press release-nya.
PRADA SS 23/ Foto: FILIPPO FIOR
Raf Simons pun menambahkan, "We are attracted to the idea of 'normal' clothing - to classic pieces, archetypes, the garderobe. But the same garment in different materializations changes their language entirely; they function in different ways. Then mixing that with other pieces transforms it again. Every garment is simple, direct, pure, but there is a complexity to their combinations and context. The garments are classic, but their mix contradicts, making them exciting and new. There is leather against the body, then cotton on top - there's a kind of anti-logic to the combination of the clothes, an oddness. A combination of rawness and sophistication in these clothes is also important. The contrast of classicism and spontaneity lends it a sensitivity, an emotion."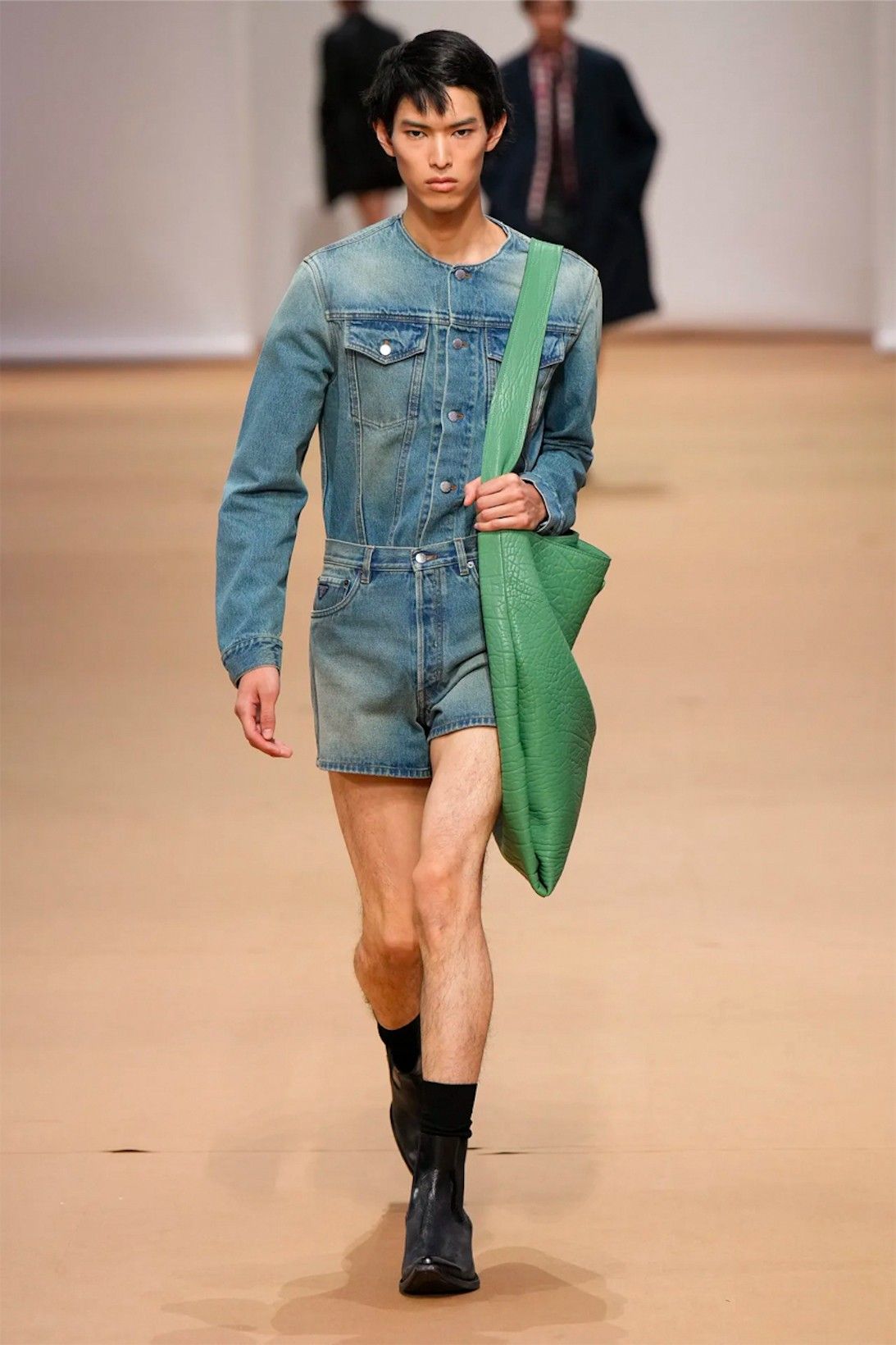 PRADA SS 23/ Foto: FILIPPO FIOR
Tidak hanya pakaian, Prada juga menampilkan berbagai koleksi footwear-nya yang merupakan kombinasi sneakers dan Cuban heeled boots pada runway-nya. Selain itu ada pula koleksi tas yang datang dalam bentuk tas jinjing dengan berbagai pola dan warna yang menarik. Sebagai garis besarnya, Prada Spring/Summer 2021 menawarkan berbagai pilihan yang sederhana dan elegan secara bersamaan yang tentunya dapat dikenakan untuk sehari-hari.
(DIP/MEL)