Jakarta
-
There is no need to deny how bags act as a finishing touch for your 'outfit of the day.' Not only that, without a bag, how are you supposed to carry your belongings? But, at the same time, it is also a crucial piece to complete your whole look. When a certain model of bag is in high demand, the brand will surely keep that line in production. And more often than not, deliver the newest ones with new colors and additional designs to a limited edition! Just look at the infamous Dior Saddle Bag or Givenchy's Antigona that now comes in four sizes.
When it comes to fashion, a trend is like a piece of candy the eye never misses. So, here we have collected five bags to keep an eye for! Who knows? They might end up in your online shopping cart today.
Boxy bag from Haylay Studio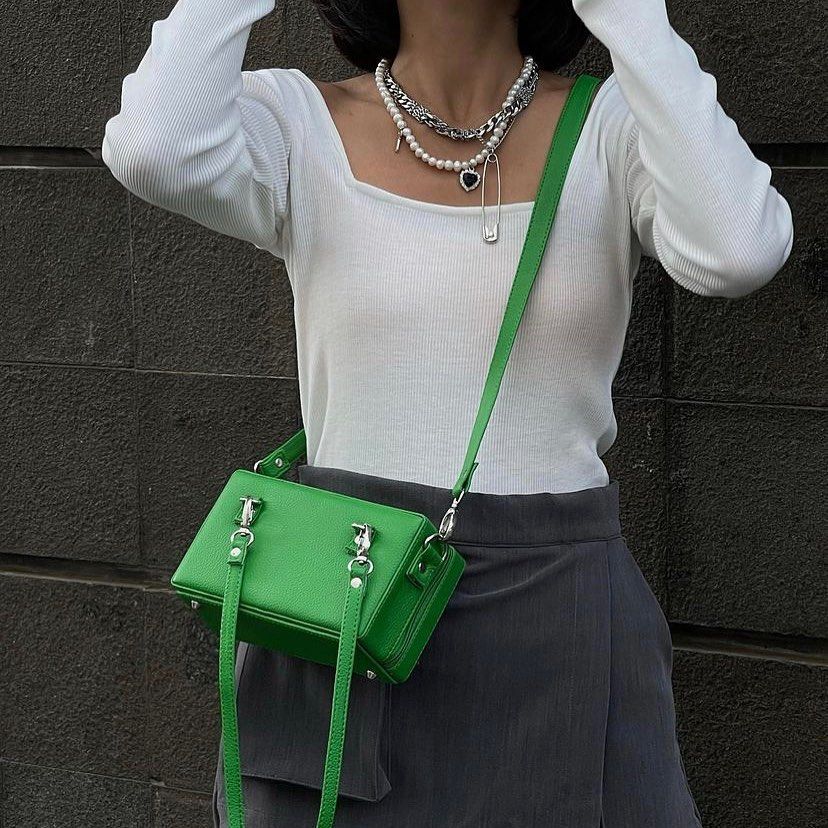 Boxy Bag Haylay Studio/ Foto: Instagram

If you think box-shaped bags might be flat and boring--wait until you see this one. The vibrant bag colors Haylay Studio offers have become their selling point! Apart from its distinctive shape, the color of their horizontal bag comes in bright yellow, tangerine orange, flaming red, royal blue, lime, aqua, and fuchsia, to neutral colors like silver, white, beige, brown, and black. The bag is made out of vegan leather with an orange peel texture on its surface that you can wear in many ways, including a crossbody bag, shoulder bag, and handbag due to its detachable and adjustable straps. A piece of Haylay Studio will totally create a versatile yet classy look on you!
Crochet bag from Egon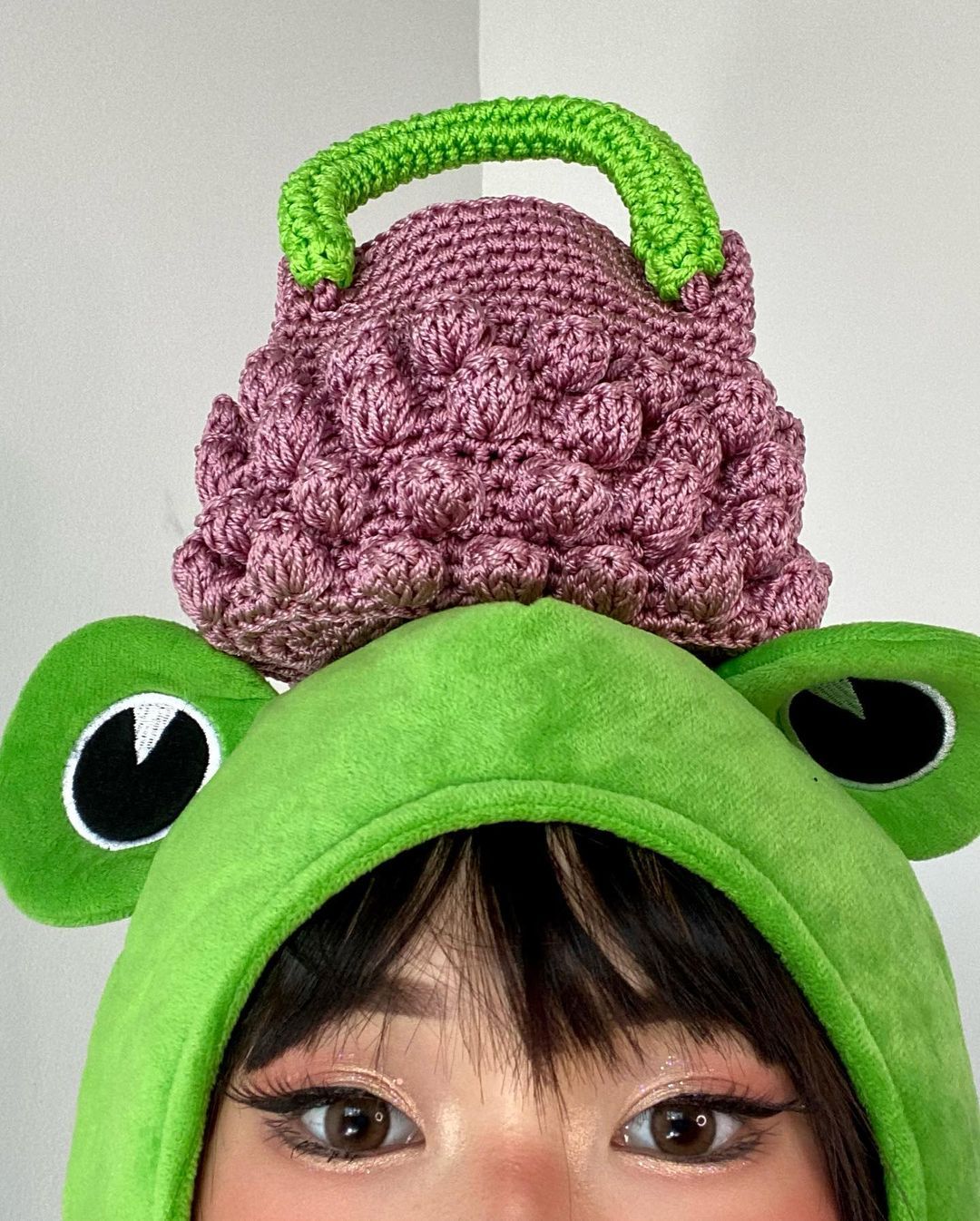 Crochet Bag from Egon/ Foto: Instagram

Calling all crochet bag lovers! Playfully made for people who love cheeky accessories and peculiar visuals, Egon uses dead-stock fabrics with a hand-crochet technique in achieving the cutest piece of crochet bag. Comes in six sweet colors, Egon's crochet bag is made out of 100% polyester with a handle drop as well as a detachable handle. Despite its small size, this bag will take the cake for your look!
Dumpling bag from Beyond The Vines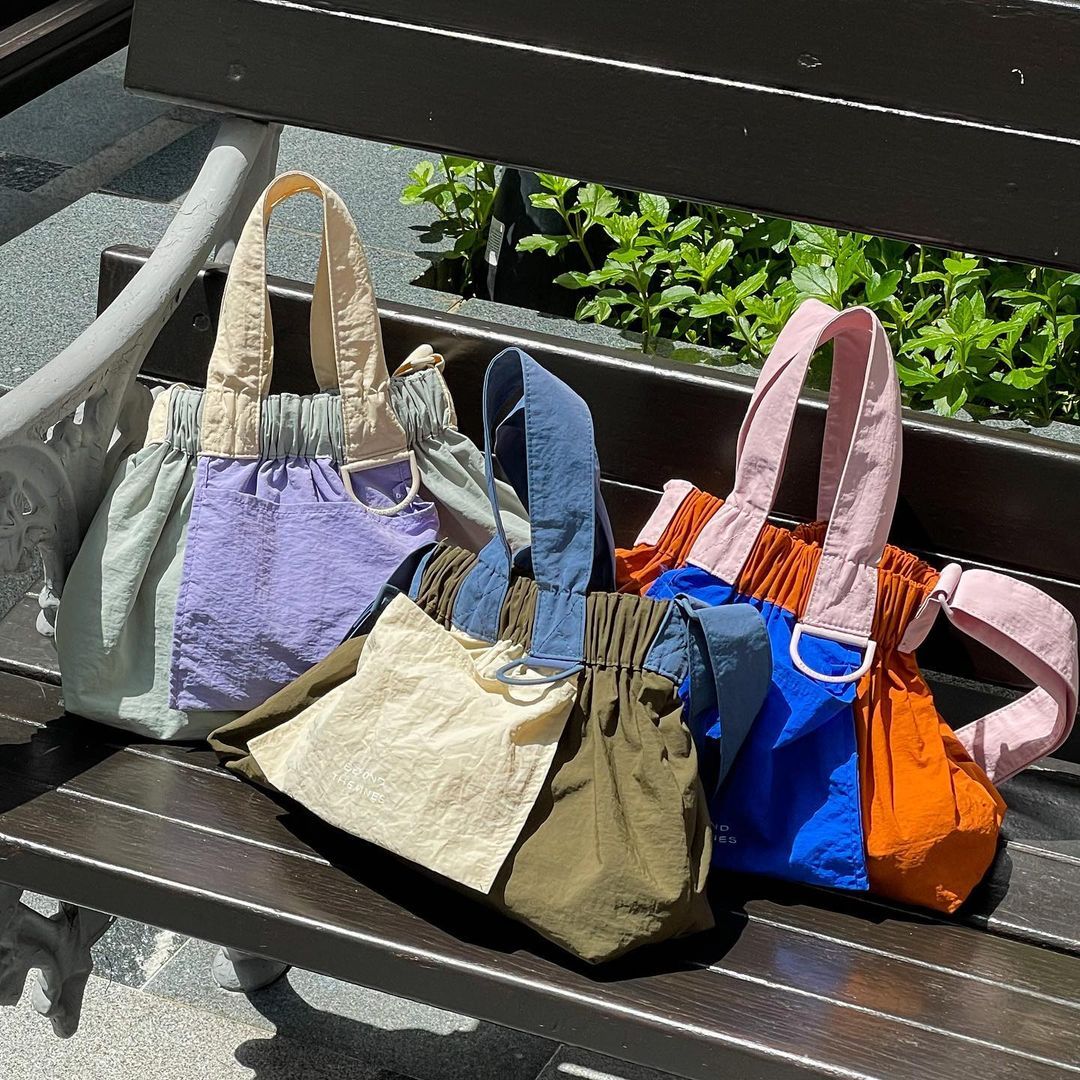 Dumpling Bag from Beyond The Vines/ Foto: Instagram

Based in Singapore, Beyond The Vines offers a 100% water-resistant nylon bag with an outer flap pocket and snap tab to attach your keys or masks. Every Dumpling Bag--regardless of any size--is designed with short handles and adjustable crossbody straps. The color options are so wide-ranging, from soft tones to color blocks. Its opening is elasticated--it will fit everything, so don't worry about spilling your stuff, because despite not having a zipper, it is secured with hidden magnetic closures. Also, did I mention it's foldable? The dumpling bag of Beyond The Vines is a game changer! And the good news, it is available on Tokopedia!
3-in-1 bag from Notabag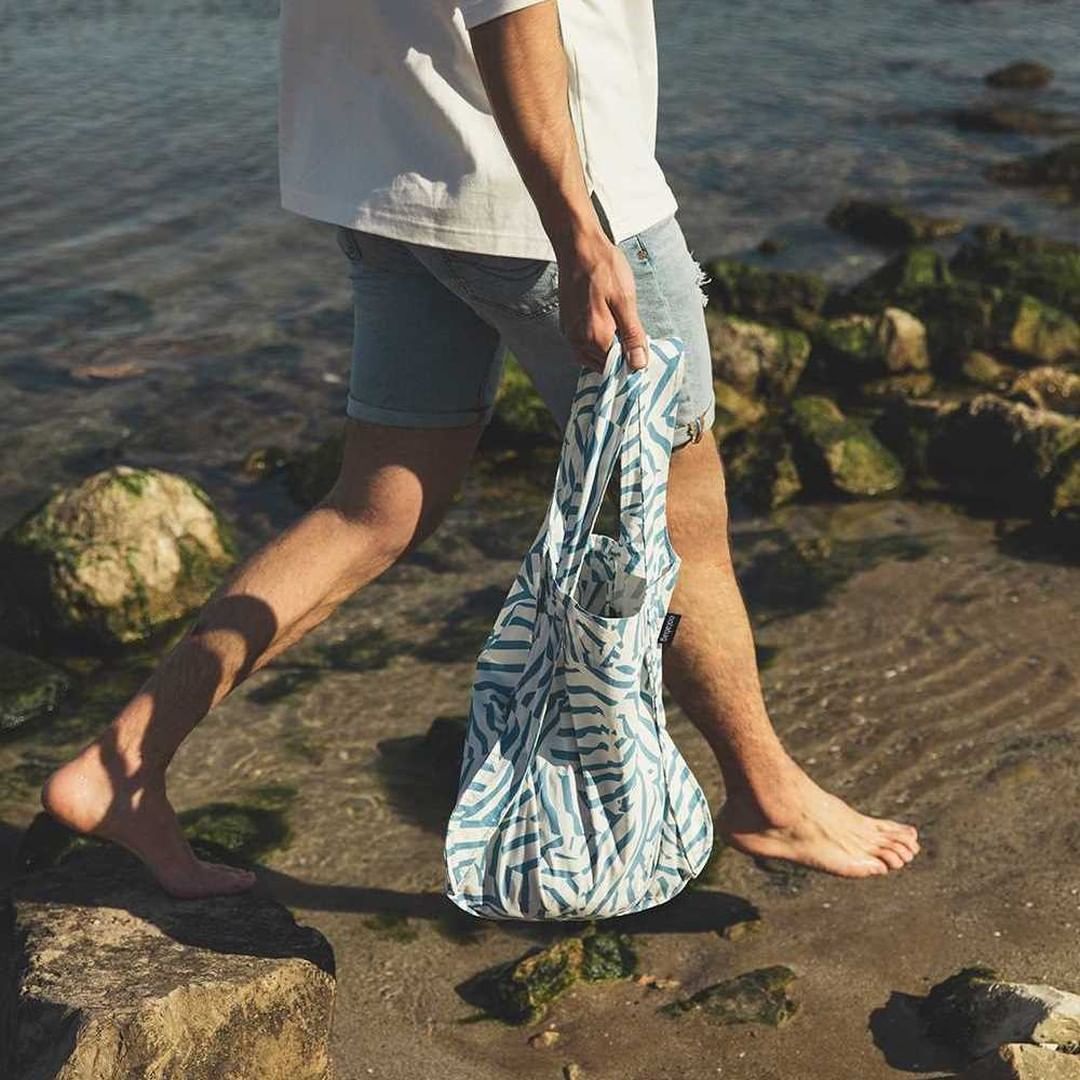 3-in-1 Bag from Notabag/ Foto: Instagram

If you're into a large, spacious, and simple but still unique backpack; Notabag might be what you are looking for! Foldable, easy to carry, and with color options, Notabag offers a 3-in-1 bag, which is a bag you can turn into a tote bag, backpack, or pouch! With a single pull on the straps, the bag will transform itself from a sleek eco-friendly bag to an easy-to-carry backpack! And when it is not in use, it can be folded into a hand-sized pouch. It is made of cotton and ripstop nylon mix that are water-resistant, machine washable, and most importantly, reusable and eco-friendly! Notabag is perfect for you who put forward functionality and practicality.
Trapezium bag from Aesthetic Pleasure
Trapezium Bag from Aesthetic Pleasure/ Foto: Instagram

Putting their focus on leather-made goods, Aesthetic Pleasure's Huis Bag is a piece you need to keep an eye for! It is inspired by the architectural shape with minimalist construction, and it is crafted with 100% genuine cow leather whose texture is available in plain, snakeskin, and croc skin. Who said leather is only about black? Huis Bag comes in silver, brown, greyish nude, green, red, and of course, black. With a short handle and its unique shape, this bag will be perfect for your new shoulder bag!
There you have it, five trendy bags you need to check out!
(HAI/MEL)