Jakarta
-
The most awaited Netflix series of the year finally arrived! With total of 9 episodes that were divided into two volume, Stranger Things S4 unfolds the continuation of the terror that's happening in the little town of Hawkins. Ever since their first release in 2016, Stranger Things has attracted many people especially those who are suckers for thrillers. Six years has passed and the number of fans quadrupled as the show always manages to become the hot topic of the internet.
It was also revealed that Stranger Things' adventure will culminate on their fifth season, which is still a long journey. Considering the fact, however, we should talk more about it while it lasts. So let's start with the latest season's most epic scenes that we can't help to hype!
Max's escape from Vecna with 'Running Up That Hill'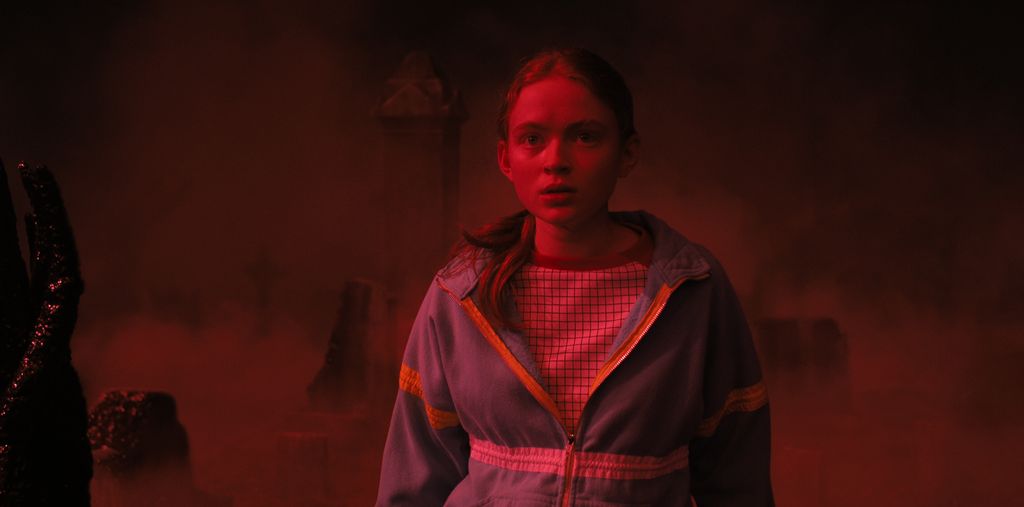 Sadie Sink as Max Mayfield in STRANGER THINGS/ Foto: Courtesy of Netflix

I bet everyone's hearts were pounding at this scene. As Max's friends repeatedly call her while she's up in the air, and she's running for her life, it makes you hold your breath without even realizing it. There's nothing like an intense, suspenseful running scene to make you jump out your seat to scream "Run, Max, run!"
But it's not just about Max trying to escape from Vecna, it's also about Max who chose life because she remembers the people who care and love her. It was such an emotional scene, and I don't think many people realized it. We all noticed she pulled herself away from the group and dealt with her pain alone. It goes from writing down letters because she had accepted her fate, to reminiscing about the memories she had with her friends and finally escaping. This scene metaphorically represents a way of saying to keep fighting and know that there's always a reason to stay alive.
The hit song from 1985 by Kate Bush also successfully made this scene even wholesome, it builds up the suspense very well and is able to accompany Sadie Sink's extraordinary acting. Ask anybody about an epic scene in Season 4, and I'm sure they will agree on this one.
Vecna's villain origin story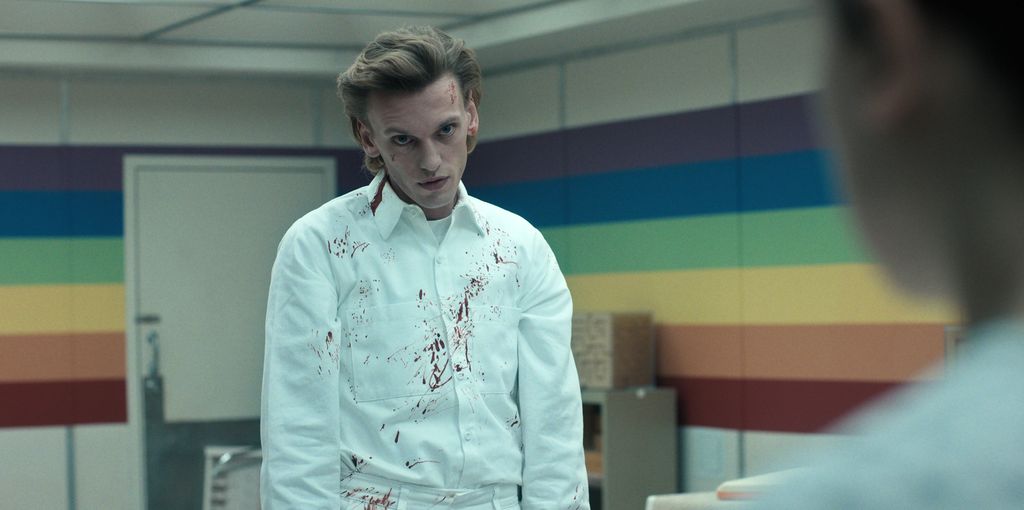 Jamie Campbell Bower as Peter Ballard in STRANGER THINGS/ Foto: Courtesy of Netflix

Starting from the disappearance of Will into the Upside Down, we never found out who was the Mastermind or the enemy boss until now. Me myself thought that the Mind Flayer was their greatest enemy, but boy was I wrong! The first volume of the Season 4 got us thinking that old Victor Creel has something to do with Vecna   when in fact, it was actually his son, Henry Creel. His origin story was executed very cleverly, I mean   we only found out about the grand scheme of El and the Upside Down, only when we were entering the last two seasons of Stranger Things. That's quite insane and interesting! So yes, I had to add Vecna/Henry/One's arc because I let out a big gasp when everything started to make sense.
Eddie's guitar solo to 'Master of Puppets'

Calling all the demobats and working his way as a decoy so that Nancy, Steve, and Robin can easily go to the Creel's house to slay Vecna, by shredding his guitar to Metallica's Master of Puppets   this scene totally rocks! Don't get me started on how it builds up the tension pretty well especially when the scene was showing back to back between Eddie rocking his heart out on top of his trailer and Max who was trying to escape from Vecna, again. What made me cry is that he was dedicating the song to the sweet Chrissy, "Chrissy, this is for you," that psycho jock Jason can never do that! Eddie put up the best and badass guitar solo performance ever. And to my surprise, it wasn't a double or an edit   it's actually Joseph Quinn himself who plays the guitar! Most metal ever!
Joyce & Hopper unscripted kiss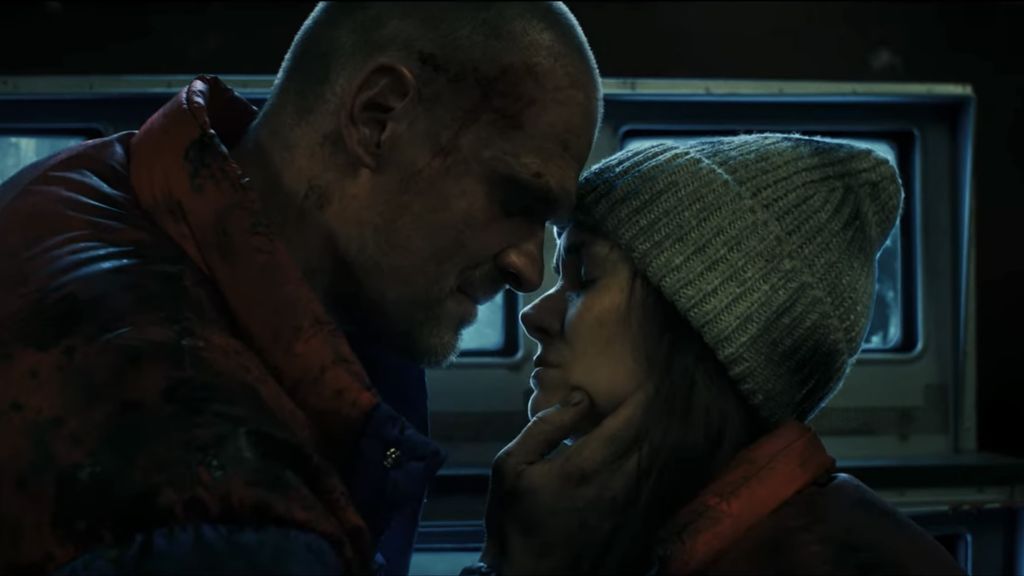 Jopper Kiss in Stranger Things 4/ Foto: Netflix

Accepting the ending of Season Three was hard; when Joyce blew up the entire Russian machine including Hopper who was trapped inside, not long after he and Joyce finally made plans for a proper dinner date. It was truly heartbreaking as I couldn't stop crying over Hopper's death. Yet, when Netflix reveals the first look of Season 4, Hopper was somehow alive! The crowd cheered in excitement and once again were rooting for Joyce and Hopper!
Now, just imagine having someone who willingly flies a thousand miles and breaks into the Soviet prison to help you escape   their love was so strong! So after four seasons long, we finally see them kissed! Fun fact, it was revealed that their second kiss was actually unscripted. Winona Ryder and David Harbour added it on the day of the filming.
I pray to God, no one messes with this couple til the end   not the demogorgon, not the Russians, not Vecna, no one. They both went through a lot, so let them have their happy ending!
The gang's collective effort in taking down Vecna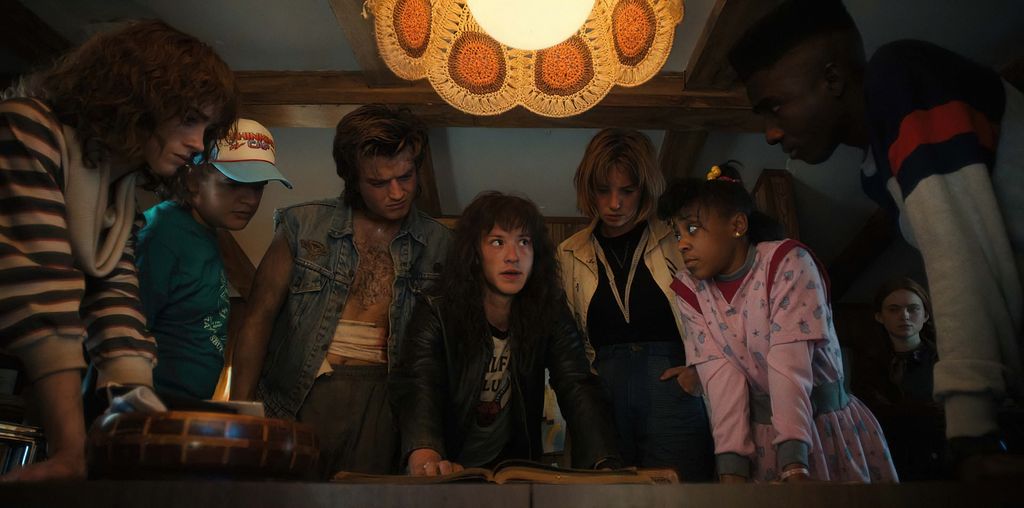 Natalia Dyer as Nancy Wheeler, Gaten Matarazzo as Dustin Henderson, Joe Keery as Steve Harrington, Joseph Quinn as Eddie Munson, Maya Hawke as Robin Buckley, Priah Ferguson as Erica Sinclair, Sadie Sink as Max Mayfield, and Caleb McLaughlin as Lucas Sinclair in STRANGER THINGS/ Foto: Courtesy of Netflix

Hopper cutting the demogorgon's arms with an excalibur, Steve and Robin throwing a fire to Vecna's body, girl boss Nancy shooting Vecna multiple times, Eleven helping the group with piggybacking from surfer boy's pizza kitchen   these collective efforts manage to slowed down and weaken Vecna at the end. The parallel shots in slow motion with the theme song of Stranger Things being remixed with 'Running Up That Hill' playing in the background made all of my hair stand! I want that scene to be imprinted in my brain forever.
There you go, five most epic moments in Stranger Things Season 4. Which one is your favorite?
(HAI/MEL)