Jakarta
-
Sometimes people need an enormous, more heartfelt form of persuasion to move, especially when written narratives are just words passing by, however convincing they are. Today, even the young are busy living in the concrete jungle. If you notice, besides the daily hustle-bustle, our world is experiencing a severe climate change that affects nature, wildlife, and of course, humans.
I understand many of you may not have the luxury of time to scroll down the web to read plenty of articles about the climate condition today, let alone read a single book. Documentary movies let you in touch with realities, processes, and subjects' or objects' developments, which most likely motivates or gives you another perspective towards life. Everyone has a different soft spot, so I'm here to recommend you film documentaries about climate change for you to digest before you doze off or whenever you have some weekend free time   which luckily could inspire you to contribute to saving the Earth.
Kiss The Ground
Director: Rebecca Harrell Tickell, Josh Tickell
Released: 2020
Narrated by Woody Harrelson, Kiss The Ground will tell you about the importance of soil and the benefits of regenerative agriculture in mitigating climate change. Experts like scientists, farmers, and activists gathered to discuss the dangers of conventional agriculture through education as a solution. Healthy soil is crucial to hold carbon dioxide from organic matter in the carbon cycle and through regenerative farming; the involvement of animals and crops are the most fitting scenario in producing a perfect soil as it also will circulate to benefit the plants and manure.
Kiss the Ground/ Foto: IMDB
My Octopus Teacher
Director: Pippa Ehrlich, James Reed
Released: 2020
Filmed in 2010, this documentary opened with the life of Craig Foster, who quit his job to pursue his passion for free-diving in False Bay near Cape Town, South Africa. He dives at the same schedule almost every day when suddenly he meets a striking and witty octopus that recognizes his presence. He starts documenting her every day, studies her behavior, and follows her for over a year until she's dead. This heartfelt phenomenon opens his eyes to the existence of other creatures and how they may be extinct because of us.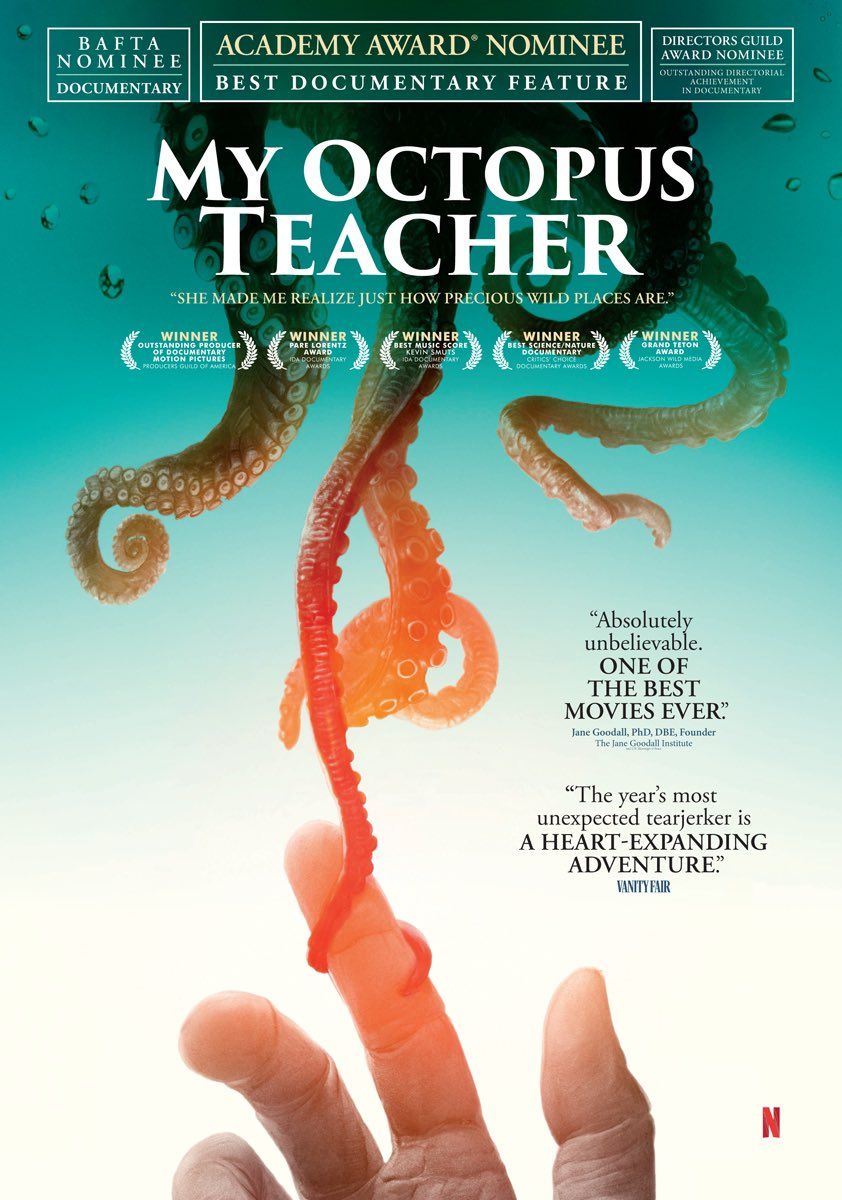 My Octopus Teacher/ Foto: Netflix
2040
Director: Damon Gameau
Released: 2019
Rarely seen in other documentaries, 2040 stresses its story on how we can solve climate core problems such as energy, agriculture, marine, fossil fuel, and human beings. 2040 is played by Damon himself with the support of quirky Blues Clues-mood animations that will take you to his version of 2040 that he dedicated to his daughter for her to have a better "home" to live. He explores the best solutions for climate emergencies such as renewable energy, smart transportation, regenerative agriculture, marine permaculture, technology in education and community, which is available for all genders. He also adds other solutions for creating new jobs and utilizing waste space caused by those regenerations.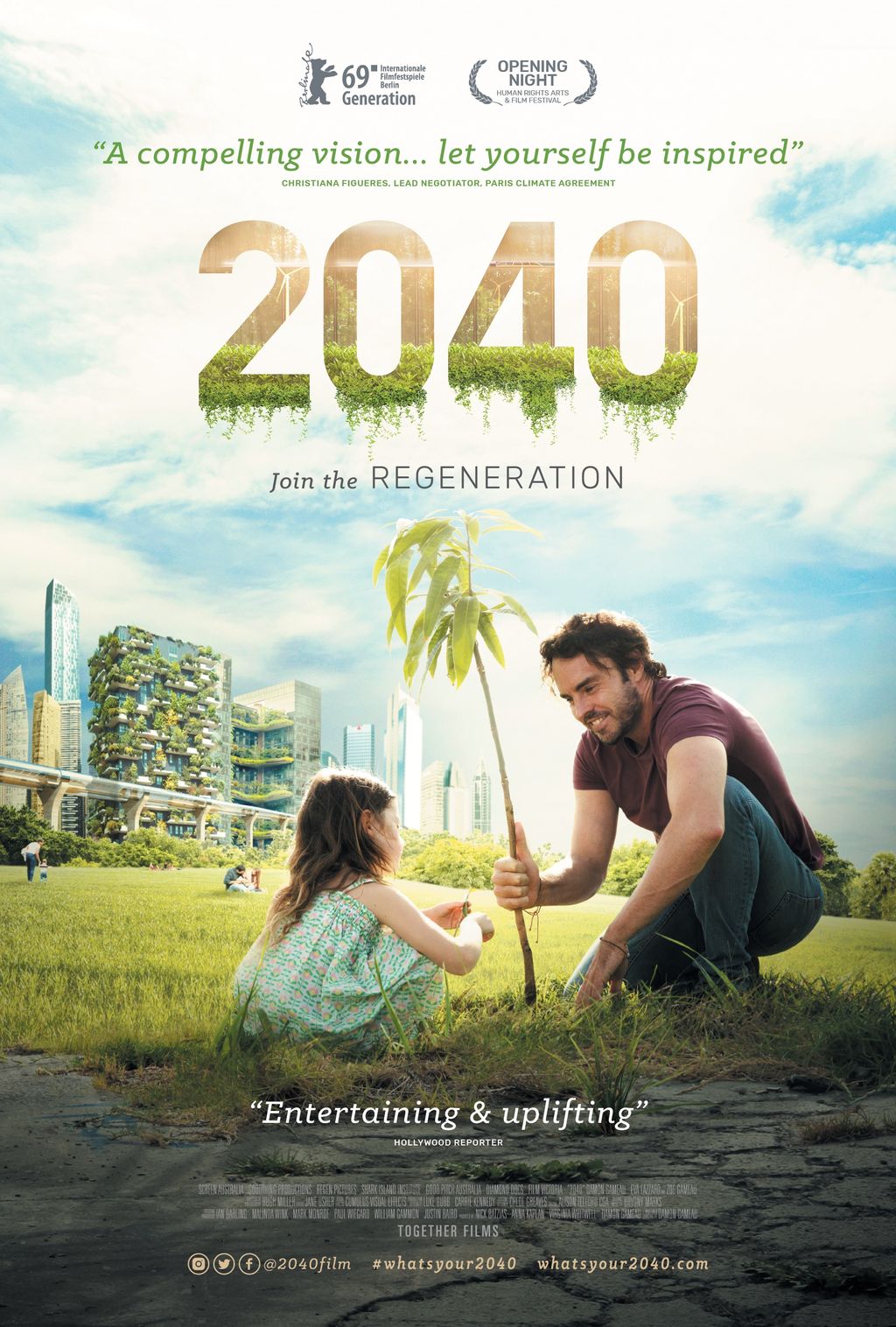 2040/ Foto: IMDB
Islands of Faith (Semes7a)
Director: Chairun Nissa
Released: 2020
A magnificent film about seven people from seven places across Indonesia   telling their stories about climate challenges that they're facing. It took off from Bali, West Kalimantan, East Nusa Tenggara, West Papua, Aceh, and Jakarta; they shared their life views despite the differences   displaying one they have in common: love. This documentary embeds the belief that each living thing has its role in making the world go round; and the importance of protecting homes and families that include forests, seas, corals, lands, soils, and water, plants, trees, and animals. Do you know they will take care of us? They will if we will.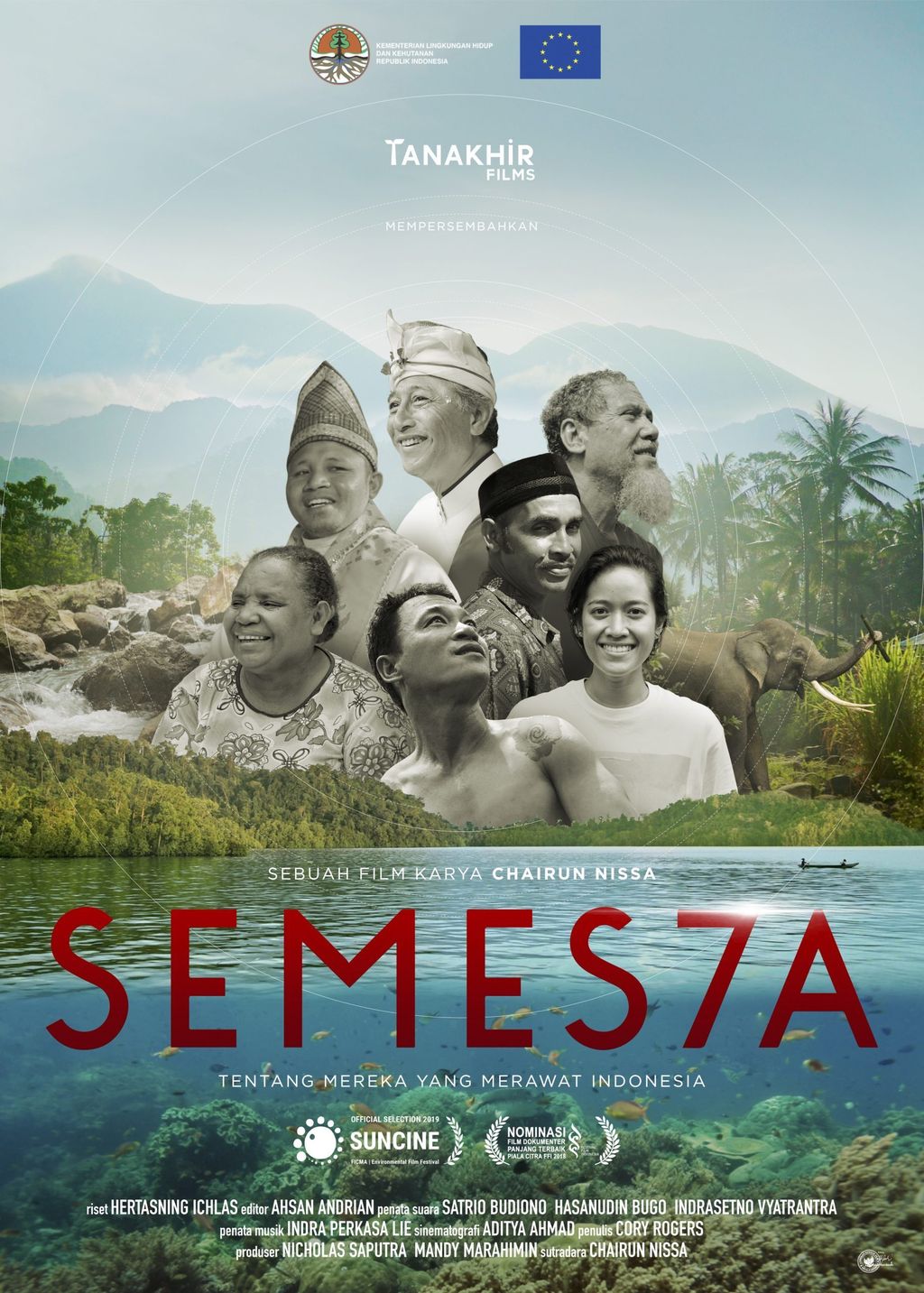 Islands of Faith (Semes7a)/ Foto: IMDB
Fantastic Fungi
Director: Louie Schwartzberg
Released: 2019
Fascinating visualization of the underrated creature of the world, mushrooms. This documentary will give you an up-close look and show the power of fungi in our lives, especially for the trees and the forest. Fungi have their part called mycelium, a branchlike structure that creates a network underground to communicate and absorb nutrients for the tree as a host and spread it around when needed. Not only is it delicious food to eat (that's very important for vegans), fungi can also be useful for medicine and clothing materials. The analogy of how the fungi work together in the ecosystem teaches us to live our lives as a group that we're not individual creatures.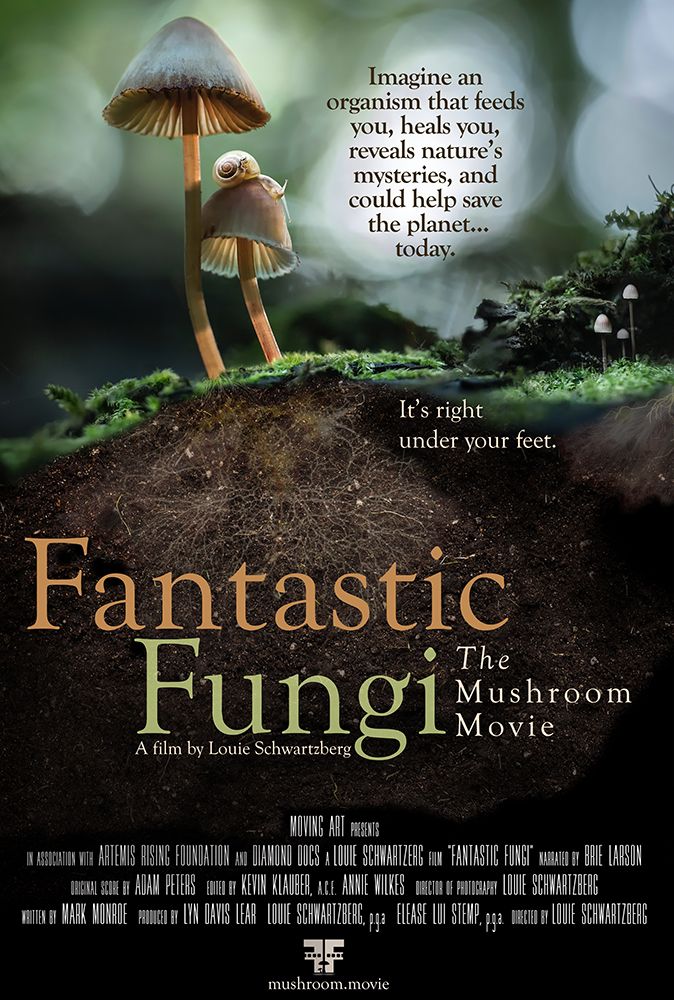 Fantastic Fungi/ Foto: IMDB
I hope these work out for you because I will convince you tirelessly until they do. Climate change is real, and please remind yourself that it is. To be at least aware is better than to ignore the fact. Let's make some changes now for your own sake!
(MEL/HAL)