Jakarta
-
Have you ever thought that KFC would someday stand for Kentucky Fried Couture instead of Kentucky Fried Chicken?
The Australian branch of the fast food restaurant chain has reportedly launched their latest fashion collection through their new online merch store featuring a huge range of fried chicken-inspired clothes. The collection offers over 20 fried chicken-inspired items including t-shirts, tracksuits, jumpers, bomber jackets, socks, bucket hats, slippers, and a bum bag which all feature different kinds of embellishments of their branding.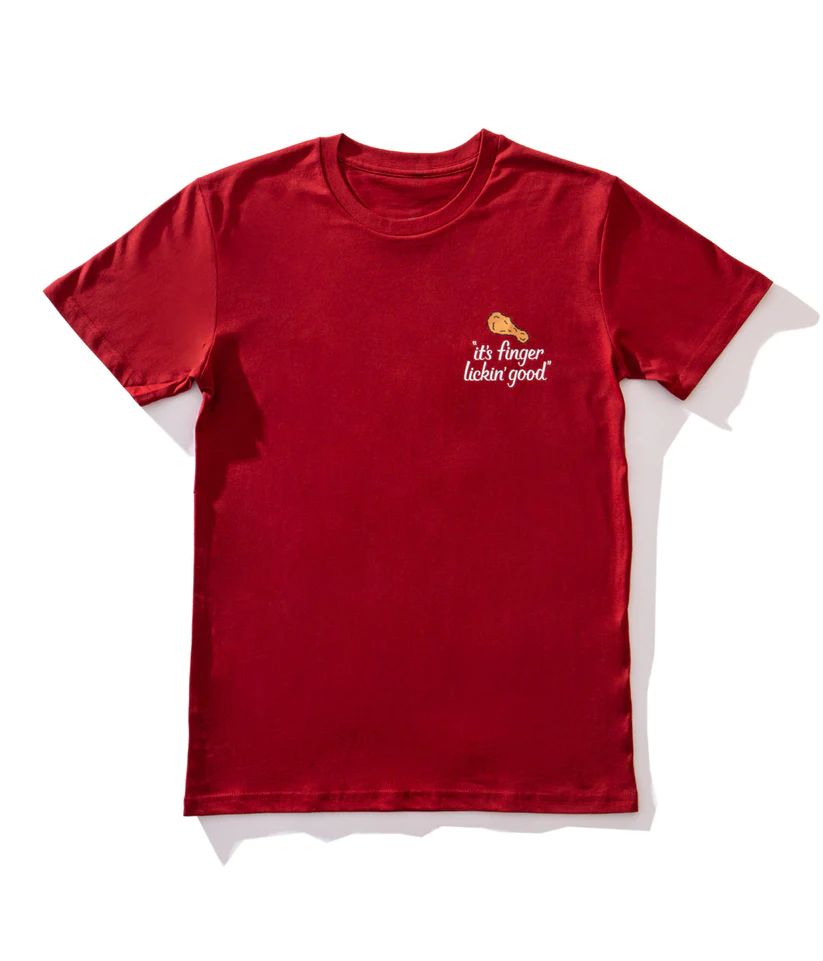 T-Shirt KFC/ Foto: KFC
The launch of this collection will be the first full range of the collection and the online merch store will also be a permanent one. This campaign was also supported by a fashion show during its launch with models lined up wearing the collection. At the end of the Kentucky Fried Couture runway, instead of striking a pose, the models all take a bite out of KFC's signature chicken.
The price for this collection ranges from $50 AUD for retro-inspired tees to $90 AUD for the Colonel's Varsity Jacket in red. The profits from merch sales will support Aussie youth mental well-being through the KFC Youth Foundation and its charity partners: The Black Dog Institute, ReachOut Australia, and Whitelion.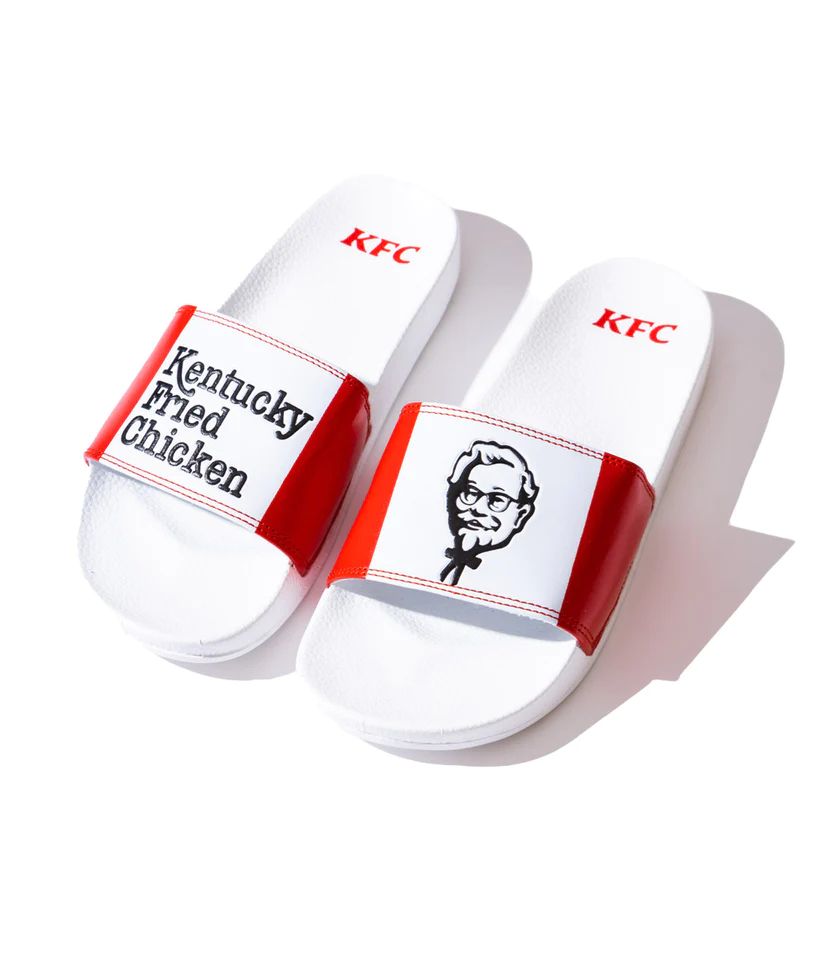 Sandals KFC/ Foto: KFC
Sally Spriggs, CMO of KFC Australia, said: "We're so excited to put KFC on the runway ahead of Sydney Fashion Week and even more thrilled to answer the call from our fans to bring this iconic range of merch to Australia with profits from sales going to support Aussie youth mental well-being through the KFC Youth Foundation."
(DIP/alm)