Jakarta
-
Since 1854, Louis Vuitton has always nurtured their ties with the art world by jumping into collaboration with artists to bring their unique and distinctive vision to the brand. One of the most remarkable collaborations ever done by Louis Vuitton was in 2012 with Yayoi Kusama. The collaboration flourished through various outputs such as exhibitions, products, and a series of unique window installations.
After a decade, the second collaboration of the close relationship between the fashion house and the artist has been making headlines. The collided universe once again created a collection that exudes artistic and extraordinary looks.
The collaboration between Louis Vuitton and Yayoi Kusama covers both womenswear and menswear through a range of ready-to-wear, bags, shoes, luggage, trunks, and even fragrances. With painted dots, metal dots, and psychedelic flowers, Yayoi Kusama's extensive portfolio of works brings a sense of cheerfulness to the fashion house.
Delphine Arnault as Louis Vuitton's executive vice president is delighted to bring another collaboration with Yayoi Kusama to the table, considering the success of the first collaboration in 2012. "One of the aspects of her work is happiness, and we thought it would be really refreshing after the pandemic to have the worlds of Vuitton and the world of Kusama meet again," she stated.
Through this collection, the hand-brushed painted dots signature by Kusama brings more color and joy to leather or monogram-coated canvas. Each dot that represents her feminist, minimalist, surrealist, pop, and abstract concepts in her paintings is gracefully placed on several of Louis Vuitton's most iconic bags.
The artist's Narcissus Garden, which was unofficially displayed during the 33rd Venice Biennale in 1966, is when Kusama's mirrored orbs first appeared. The design has been incorporated into black and silver leather products for women, Academy loafers, and also referenced in the form of space-age gradient on lamb leather.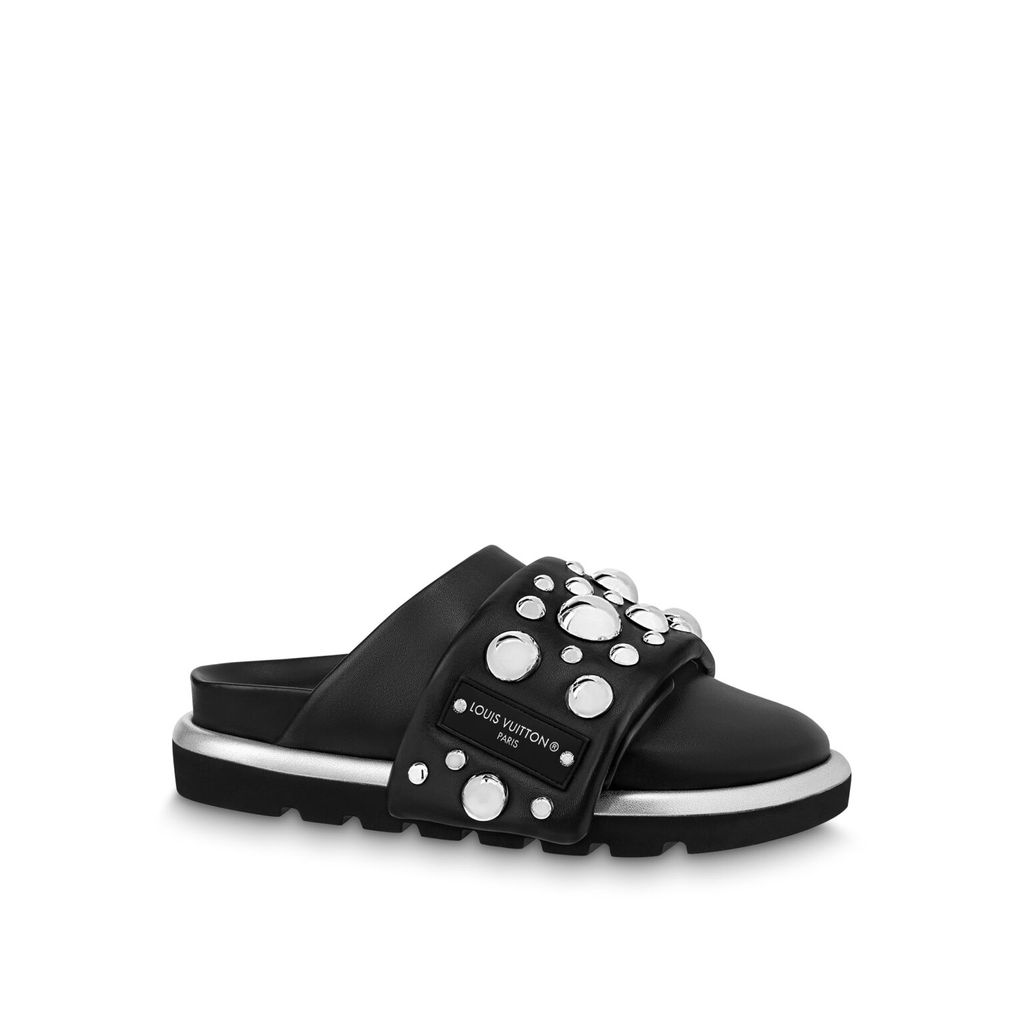 Louis Vuitton x Yayoi Kusama Slippers/ Foto: Louis Vuitton
WhileKusama is well-known and adored for her dots, her floral drawings are another area of particular interest of the artist. She draws inspiration from her 1993 psychedelic painting flower for this piece. A fitted suit and a casual varsityblouson show off the versatility of this artistic theme, which is also made popular on a variety of leather goods for both women and men.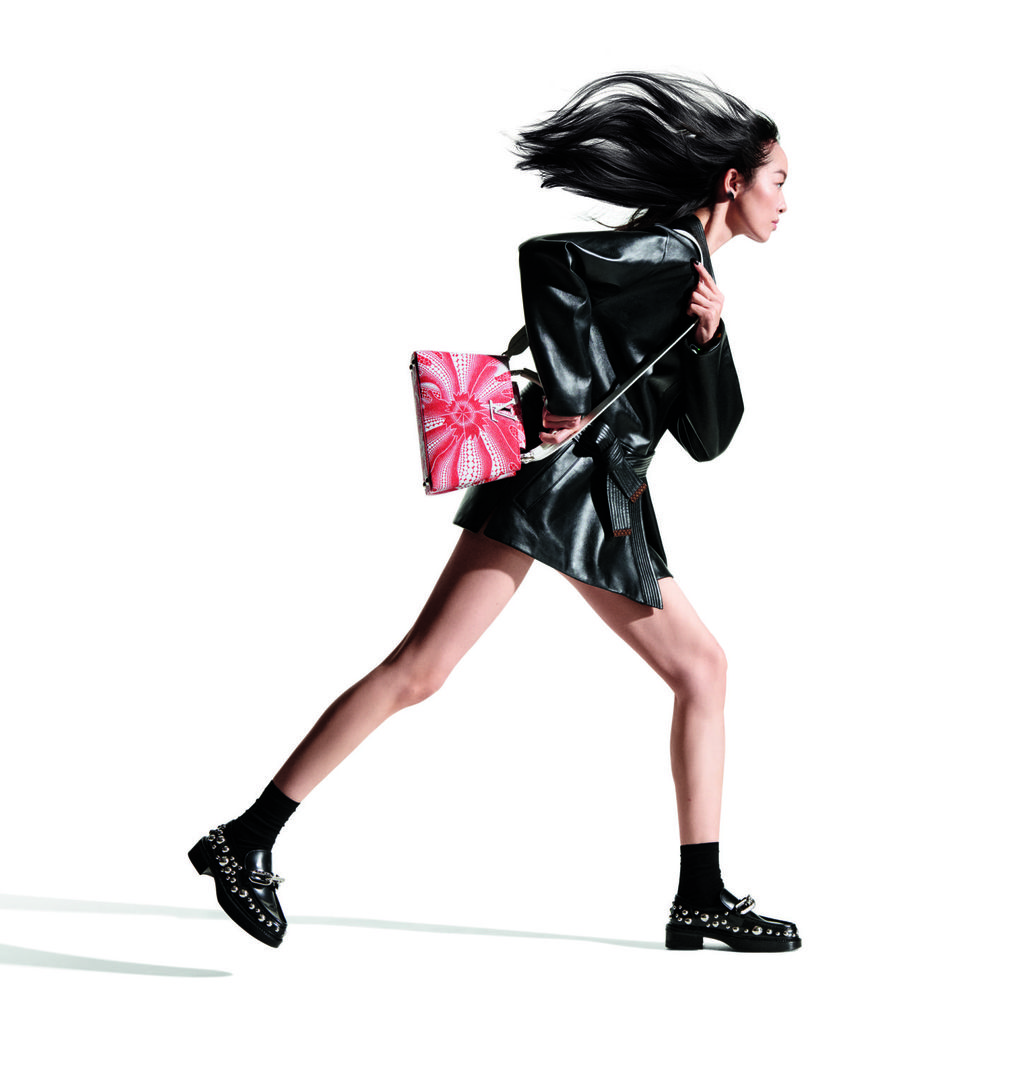 Louis Vuitton x Yayoi Kusama/ Foto: Louis Vuitton
According to Arnault, the collaboration between the fashion house and the Japanese artist is a perfect combination as both are obsessed with repetitive design, which is monogram for Louis Vuitton and the dots for Yayoi Kusama. "We have a sense for perfection, for detail, for creativity, for innovation, and we felt that the studio of Mrs. Kusama was speaking the same language, she has an obsession with the dot. And we have an obsession with the monogram."
(DIP/alm)