Jakarta
-
Before fashion trends are adored by the public and seen worn by celebrities and fashion folk alike    most of them find their beginnings on the catwalk. This time, we'll cover the body   hugging tube tops, tube dresses, and all things tubular    clavicle baring. First peaked during the late 90s to the early 00s, the silhouette appeared on the runways of Calvin Klein between Spring 1997 and Spring 1999, as well as at Prada for Spring 1999 and on Ralph Lauren's Spring 2000 runway. Now, tube tops are making their sweet comeback, as seen during the runways of Fashion Week 2022 from brands like Filippo Fior to Alexander McQueen.
A strapless pale sky blue corset dress with a parachute skirt.

Discover the #McQueenSS22 collection: https://t.co/beXeUcMCDT pic.twitter.com/5pSSp1ZE1w

— Alexander McQueen (@McQueen) May 20, 2022
There is something fun and sexy about living on the edge of a wardrobe malfunction-it could fall, yes, but hopefully, it doesn't. In other words, every little dip, love handle, and curve is embraced by the fabric, and it follows the wearer. From Sex and The City's Sarah Jessica Parker to Victoria Beckham's Posh Spice era, now tube tops are seen on it girls Emily Ratajkowski, Bella Hadid, and Kendall Jenner, down to Blackpink's Rose.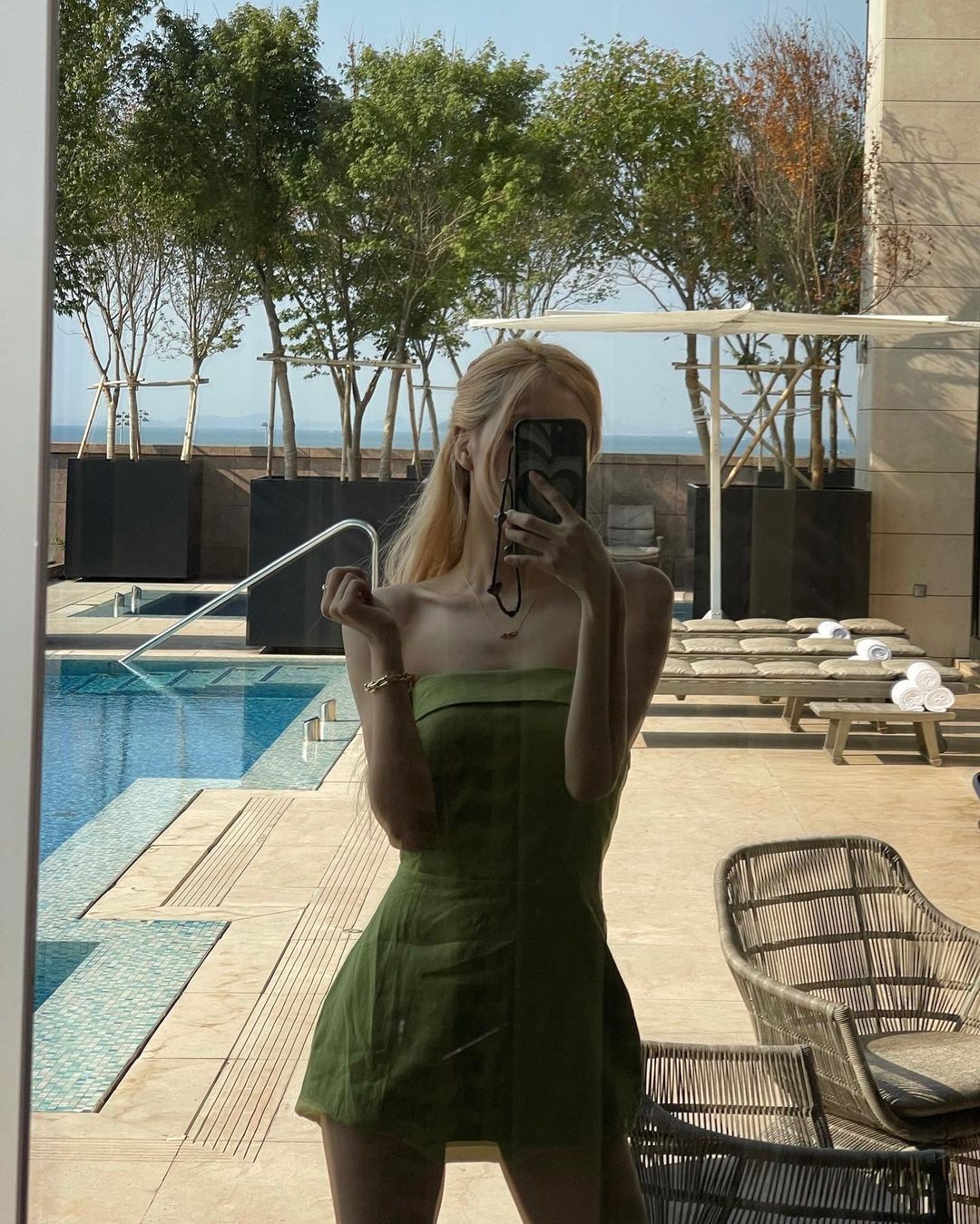 Rose Blackpink/ Foto: Instagram
We understand the love everyone has towards this piece when it somehow impeccably boosts your confidence. It doesn't matter if the garments are made from leather, spandex, or cotton stretch    tube tops will compliment the curve of your body and accentuate your waistline in ways never seen before, and of course, show off your delicate shoulders, collarbone, and back. And it goes with anything, for any occasion. Slap ripped jeans with a tube top--you'll look chic yet comfy; wear a tube dress for the day, and it will still look fitting until the day winds down. Feel sexy, look sexy!
(HAI/MEL)