Jakarta
-
Gentlemen, this is time for you to look out for these high-end brands' collections that might potentially switch up your wardrobe back at home. From Thom Browne to Louis Vuitton, they showcased their respective spring collection with their distinctive colors and specialties. Without any further explanation, here are some of the best collections from the Men's Spring 2023.
Thom Browne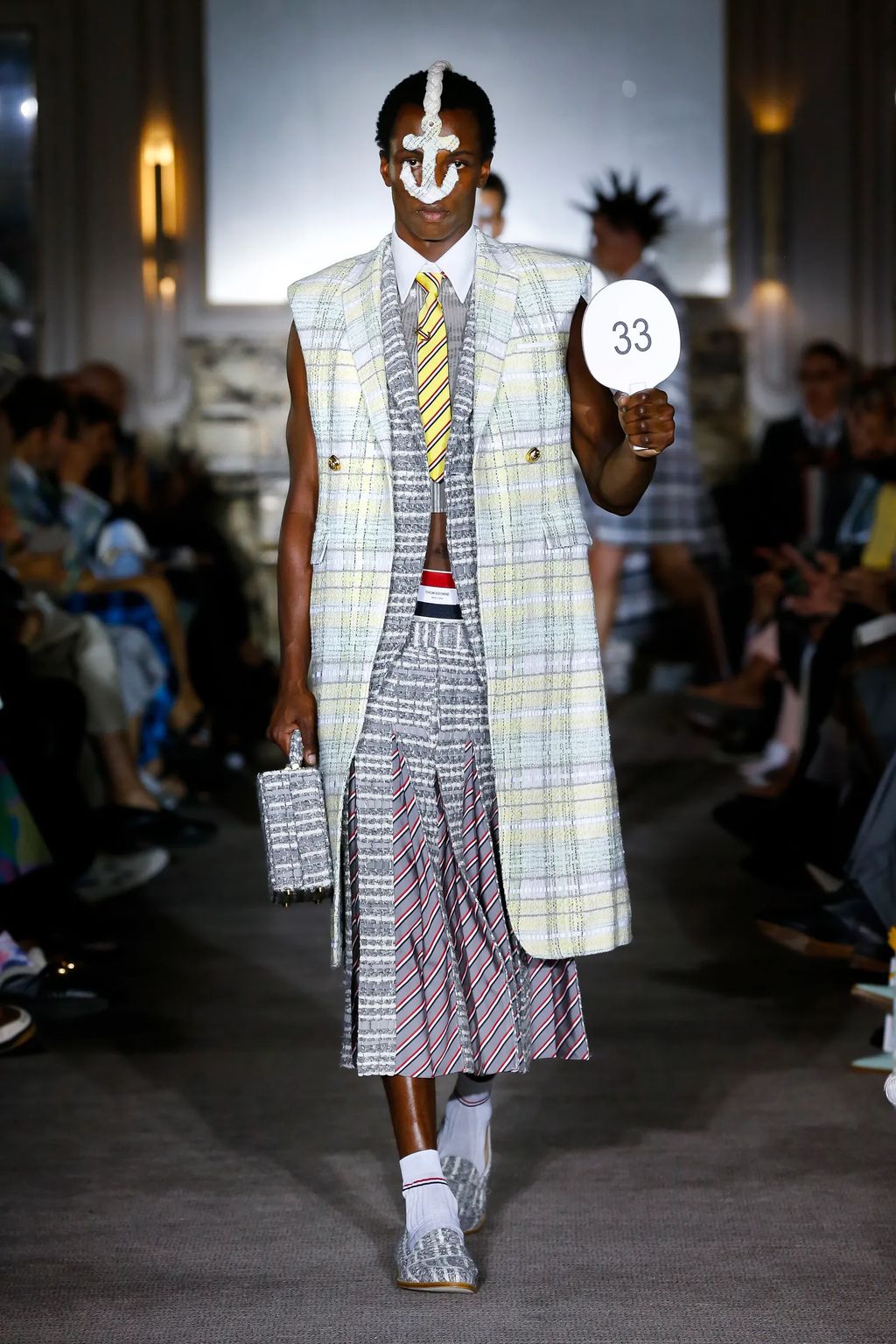 Thom Browne SS23/ Foto: Thom Browne

Thom Browne's collections were exhibited at Hôtel de Crillon with freer and wilder feelings than ever before. The models strode down the runway with spiky punk hairdos and a lineup of sparkly tweed ensembles like suits with shiny gold buttons, crop tops, oversize jackets, and long slim coats in a rainbow of Easter egg pastels. The fabrics used were known to be developed in France specifically for the brand.
Craig Green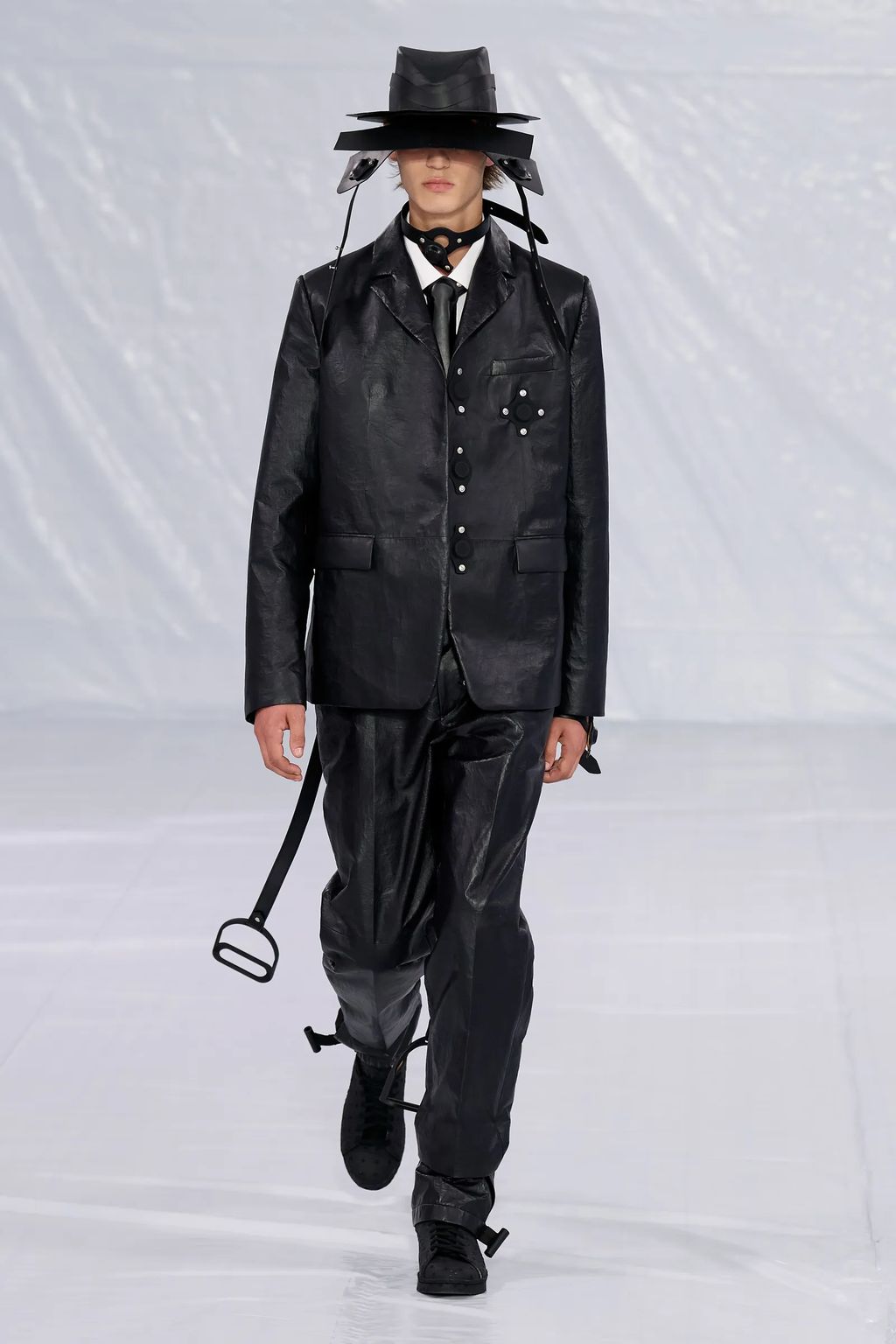 Craig Green SS23/ Foto: Craig Green

Craig Green loves the superstructure he uses to adorn his workwear silhouettes by using everyday objects such as suitcases, ladders, stirrups, and parachutes. Stirrups and straps are dangled from coats and jackets in white or dusty chalk shades. You can also see patches on jackets and coats that are transformed into zipper bags that could hold a blazer.
Acne Studios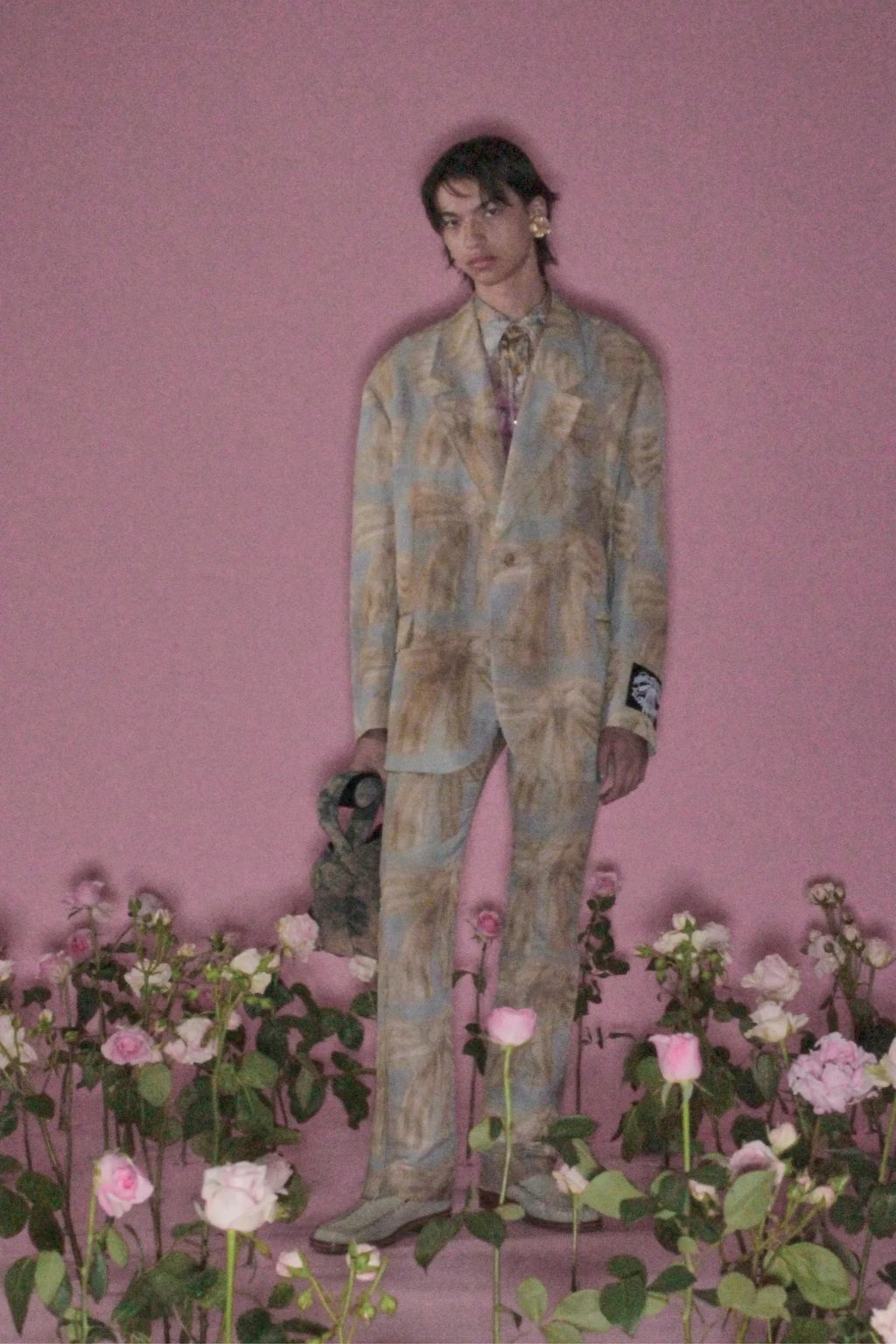 Acne Studio SS23/ Foto: Acne Studio

Jonny Johanssoncreative director and co-founder-imagined his Acne Studios men's collection as a wedding party with a twist, with each look assigned to an imaginary guest. Channeling Adam Sandler in "The Wedding Singer", Jonny Johansson created a blue satin suit with an oversize linen version printed with a pastel drawing of silk bows by artist Karen Kilimnik. "When you go to a wedding, you do the best you can in the occasionwear genre. And then you always have these rebels who can't stick to the concept. I think they're very interesting," the designer said
Dior
Dior SS23/ Foto: Dior

With 19,000 plants staggered across a natural lawn inside the venue   the grounds of the church and monastery of Val-de-Grâce in Paris   you can smell the flower scent miles away from the Dior Men's show. Inspired by gardening and hiking looks, the collections are embellished with prints drawn from Bloomsbury Group painters Duncan Grant's artwork and furniture design for the technical outerwear.
Louis Vuitton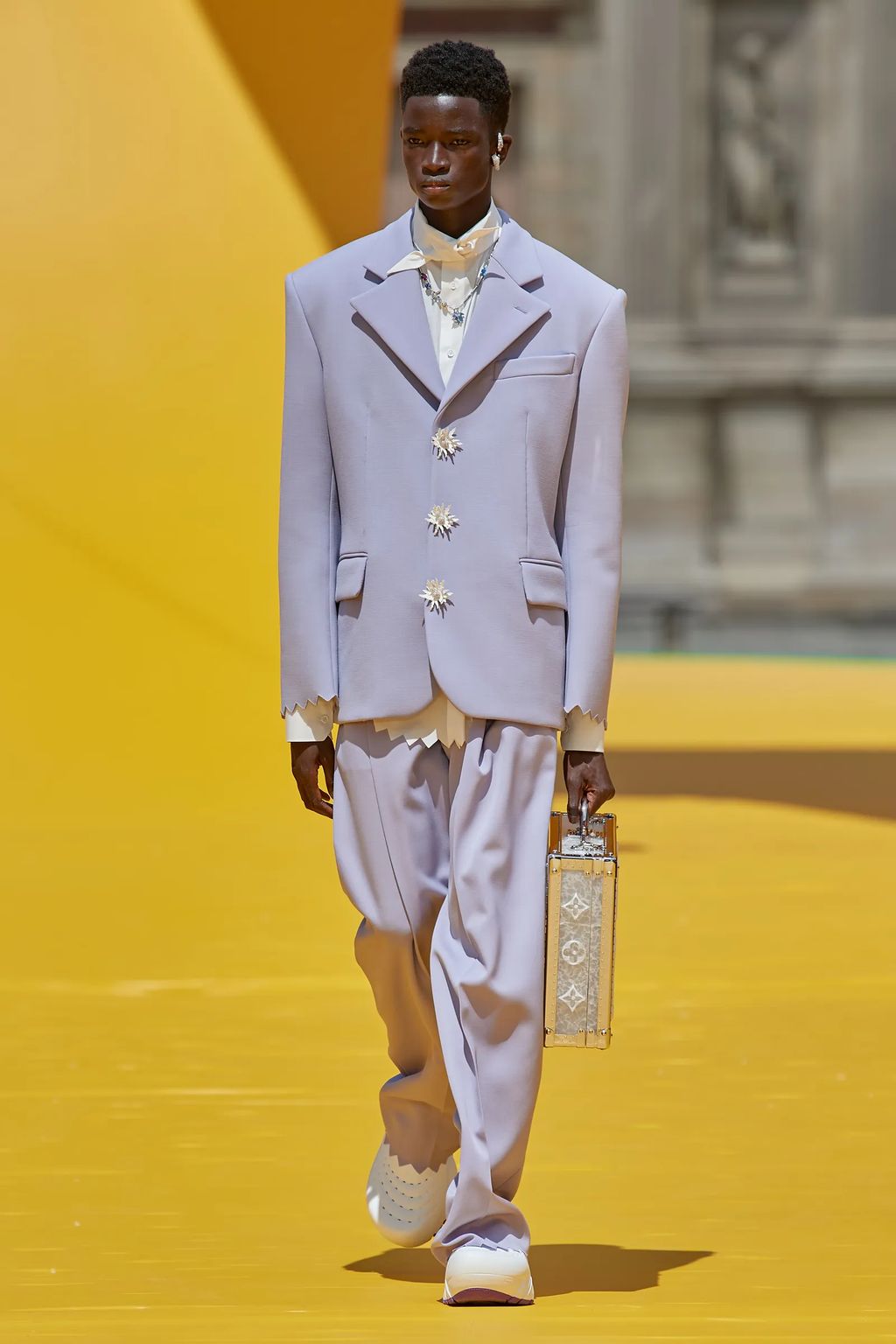 LOUIS VUITTON SS23/ Foto: LOUIS VUITTON

After last January's moving tribute to its late designer, Virgil Abloh, Louis Vuitton is switching up the game for their menswear in pastel colors, still in honor of Abloh's fascination with flowers. The clothes are designed to pop on the screen   considering the color   from outsized suits and coats with flower-shaped buttons, racing jacket leathers in psychedelic wavy panels, and two backpacks sprouting giant 3D-printed loudspeakers.
There you have it, some of our best-picked designers' collections for the Men's Spring 2023. May some of the collection inspire your way of styling outfits for the next season.
(DIP/MEL)