Jakarta
-
When it comes to watches, quality and durability are the first factors people take into account before spending their money on a ticking clock on their wrist. Owning a luxury watch is another thing, but nowadays, local brands are stepping up their game to steal our hearts with their fresh design and forms! From wooden frames to colorfully illustrated bands, here are five local brand watches to keep on your radar!
Dekade Time

Dekade Time offers a lineup with a minimalistic design, with a leather-made strap or a stainless steel strap that surely will complement your wrist. Living up to its name, perhaps, Dekade Time watches can be worn for decades to decades due to their timeless design! Despite its simplicity, you will never hesitate to wear Dekade Time around your wrist because they will always suit every occasion, from a formal wedding event to a casual get-together on a sunny Sunday.
Taking up the classic game to the next step, Dekade Time offers seven colors for its dial; white, black, grey, deep teal, navy, off-white, and green--all available depending on the design. Not only that, but for every purchase of Dekade Time watches, you will get a one-year warranty and a lifetime battery exchange!
Woodka

Apparently from its name, every Woodka watch consists of a rounded, semi-oval, or square-shaped frame made of wood. But this is where the fun begins! Woodka owns an extensive catalog where its dials are full of doodles or illustrations inspired by Basquiat, Wonder Woman, Tom and Jerry, Spongebob, Scooby-Doo, and more! Its interchangeable strap makes every Woodka piece unique because you can mix and match the timepiece with a strap of your own choice! And don't get me started on the playful combination of colors that surely please the eyes! If you like colorful watches, go check out Woodka!
Lanccelot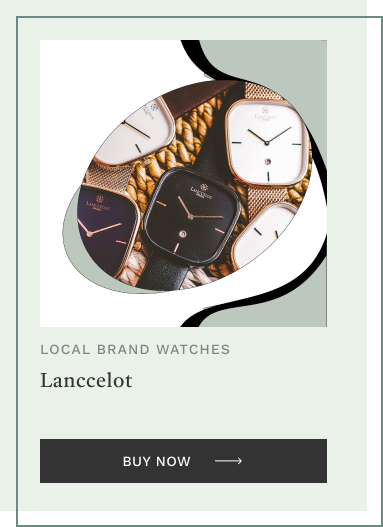 Lanccelot/ Foto: Instagram

You are into stainless steel band watches? Don't worry! I got you covered! Lanccelot will surely provide you with a wide selection of classy stainless steel watches for both men and women. Not only link straps, but Lanccelot also offers pressed mesh steel straps, wood series watches, and leather straps to accompany you wherever you go! Not to mention a frame design of a rounded trapezoid that will look pretty on the wrist, or their latest collaboration with Marvel's Venom consists of a couple-watch in a black chain that will rock your whole look!
Matoa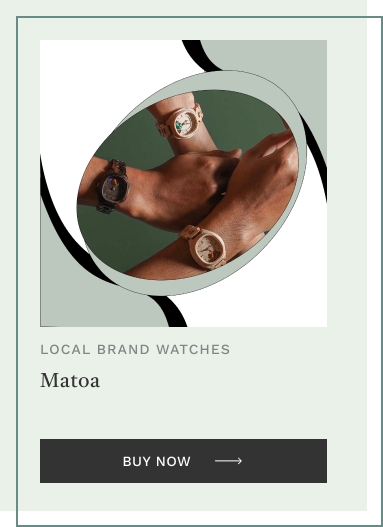 Matoa/ Foto: Instagram

If Woodka offers a wooden frame for their watches, every component of Matoa watches is full of wood! From its frame, crown, and finally down to its band; every Matoa piece is all about the good wood. Its materials are made from Makassar Ebony and Maple wood which is safe for everyone; because every watch has been coated with polyurethane that makes Matoa pieces splash resistant and most importantly, anti-termite! With every option of woody brown and beige colors, Matoa will liven up the flick of your wrist. I mean, who knew wood radiates modesty and classy at the same time?
Lima Watch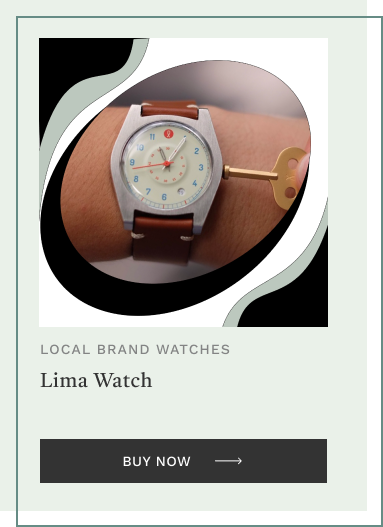 Lima Watch/ Foto: Instagram

Vintage lovers, this one's for you! With authentic design, Lima Watch creates its products by putting forward the authenticity of its brand. In other words, they strive to make designs--that is different from other brands. One collection, namely Lima Meca, is inspired by a 90s tin toy--that comes with a clean white glossy dial with bright red and blue numbers and dots. Apart from that, the first collection Lima Watch released was Lima Pagi, a chunky wooden frame with a minimalistic body that is complemented with a wide pointer on its face. Apart from authenticity, Lima Watch also provides quality frames that are made out of ebony wood, zebrawood, maple wood, teak wood, and stainless steel.

You don't need a lot of watches, it's true, even though some prefer to own several in different colors and designs to suit many occasions. Collectible or all-time occasion watches, let's keep an eye out for future local brand watches that are ready to level up our wrist game!
(HAI/HAL)