Jakarta
-
Horror enthusiasts, gather around! The year of 2023 will be accompanied by lots of spine-chilling horror movies that will leave you tense in your seat, and (hopefully) screaming your soul out. What are they?
Scream VI

2023 will be the return of Ghostface! Scream is coming back with their sixth screaming-material movie starring some bad-ass cast, from Jenna Ortega, Hayden Panettiere, Samara Weaving, to cult-favorite sitcom Friends' main star Courteney Cox, and more! The film continues with the survivors of the latest Ghostface killings, sisters Samantha and Tara Carpenter and twins Chad and Mindy Meeks, leaving Woodsboro behind and starting a new chapter of their lives in NYC, only to be haunted by a streak of murders by a new Ghostface killer.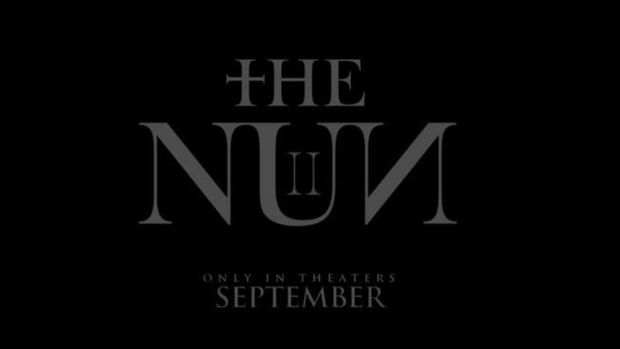 The Nun 2/ Foto: IMDb
The Nun 2
A new entry in The Conjuring Universe, the sequel to 2018's The Nun, is going to make its way in theaters next year! Instead of Vera Farmiga who is always present in every The Conjuring movies, her daughter, American Horror Story's sweetheart Taissa Farmiga is going to appear in The Nun once more! Totally exciting for sure, as The Nun 2 will continue the story of Sister Irene who will come face to face with the demonic force Valak, the Nun.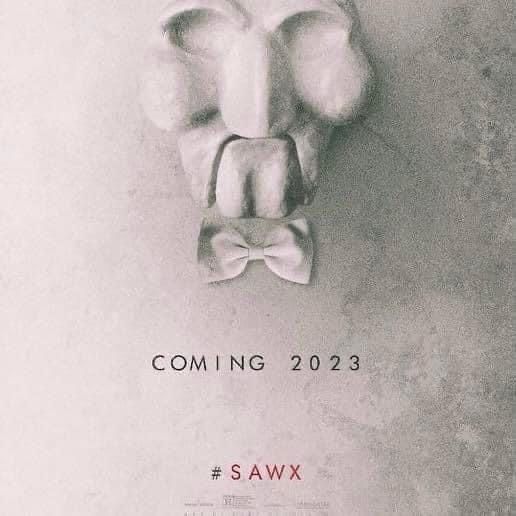 Saw X/ Foto: Murphy Universe
Saw X
You heard it right, Saw is coming back with its tenth installment! The plots and characters are still under wraps but it's reportedly set between the first two Saw movies. A prequel, you may say. Photos from the set of the film have been released, and it seems like Tobin Bell will return as Jigsaw. Throughout the series, Tobin Bell has played John Kramer aka Jigsaw Killer, and has appeared in every single Saw film except Spiral. If you're a Saw fan, be sure not to miss this out!
Winnie the Pooh: Blood and Honey
The horror reinterpretation of the honey-loving yellow bear Pooh will have a dark twist of its own in Winnie the Pooh: Blood and Honey. Instead of the soft-spoken and loyal Pooh, you'll be seeing the lovely bear going on a murderous rampage after being abandoned by Christopher Robin, who left the Hundred Acre Woods to discover adulthood. Both Pooh and Piglet became resentful as they had to go into the wild to take care of themselves, encouraging them to activate their animal instincts. A slasher rendition, who would've thought?
M3GAN

A modern-day Chucky, M3GAN is a marvel of artificial intelligence, a lifelike doll that is programmed to be a child's greatest companion and a parent's greatest ally. Moreover, M3GAN can play the role of friend, teacher, playmate, and protector. M3GAN becomes Cady's companion after her parents died in a car accident, but she gets self-aware and overprotective of Cady, M3GAN begins to kill everyone in her way. Recently had its own world premiere on December 7th 2022, M3GAN will be available to watch in theaters starting January 6th 2023.
Haunted Mansion
If you want to be a bit spooked, Haunted Mansion will be the perfect companion for a family-horror movie night. This movie follows a single mom and her son who bought an affordable mansion, but quickly realized that their new home is actually haunted. It's inspired by the famous Disney Parks ride of the same name. The list of cast includes Jared Leto, Owen Wilson, Jamie Lee Curtis, Danny DeVito, and more!
Renfield/ Foto: IMDb
Renfield
Rejoice! Renfield will have two Nicholas in the same scene, Nicolas Cage and Nicholas Hault! Renfield is a character from Bram Stoker's 1897 novel Dracula, who is described as a deranged and fanatically devoted servant of Count Dracula. Later in the movie, Renfield decides to leave his line of work in modern day New Orleans after falling in love with Rebecca Quincy, a feisty but perennially aggressive traffic cop. The movie genre would be comedy-horror and set to release on April 14th, 2023.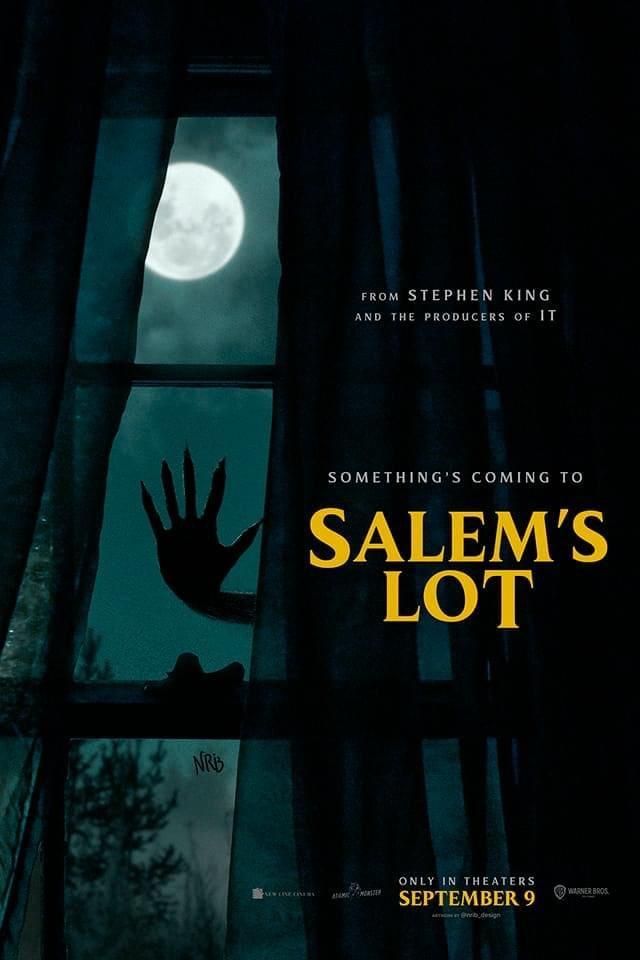 Salem's Lot/ Foto: Film Affinity
Salem's Lot
Another upcoming vampire movie, Salem's Lot is an adaptation of the 1975 novel of the same name by Stephen King. So, yes, another Stephen King adaptation is coming to the big screen after the big success of It and It Chapter Two. To our jolly, Salem's Lot will be directed and written by Gary Dauberman, who has worked on It and its sequel. The movie tells the story of Ben Mears, a writer who returns to his childhood home of Jerusalem's Lot in search of inspiration only to discover that his hometown is being preyed upon by a vampire.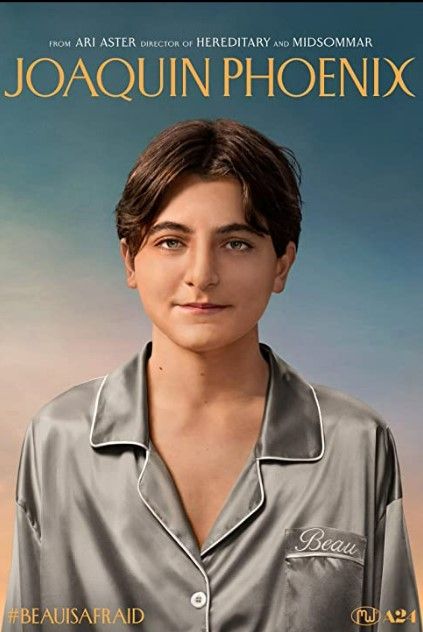 Beau is Afraid/ Foto: IMDb
Beau is Afraid
An upcoming A24 film will feature Oscar-winner Joaquin Phoenix in a disturbing story titled Beau is Afraid. The title will be directed by the same filmmaker of Hereditary and Midsommar, Ari Aster! Reportedly, the movie will be a dreadful four hours full of an enjoyable ride of thrill and antics. The plot is still under wraps, but aside from Joaquin Phoenix, there will be Nathan Lane, Patti LuPone, Amy Ryan, Kylie Rogers, Parker Posey, Zoe Lister-Jones, Stephen McKinley Henderson, Michael Gandolfini, Denis Menochet, and Hayley Squires.
Inside

Starring Willem Dafoe, Inside is a psychological horror film directed by Vasilis Katsoupis. It follows Nemo's story, an art thief trapped in a New York penthouse after his heist doesn't go as planned. While he's locked inside with nothing but priceless works of art, he must use all of his cunning and craftiness to survive.
There you have it, ten horror movies coming your way in 2023! Feel the goosebumps yet?
(HAI/alm)