Jakarta
-
There's a famous line we often hear about this place; the kitchen is the heart of the home. It's where we cook and wash up, our number one destination as we get up out of the bed to make our breakfast or a morning coffee. It's also the perfect place to make memories, creating and spreading happiness through foods that are in the making. It's always been the engine of the home. Thus, it's understandable that a lot of people take care of their kitchen design more than some other rooms.
Modern-day kitchens have evolved into large, shiny, and sociable spaces. However, those who have a lack of space in your home might not relate to that scenario. The constraints of a petite kitchen just require us to be more inventive with tips or hacks on building the perfect small kitchen. So, here are a few tips and tricks on how to make the most of your small space kitchen edition.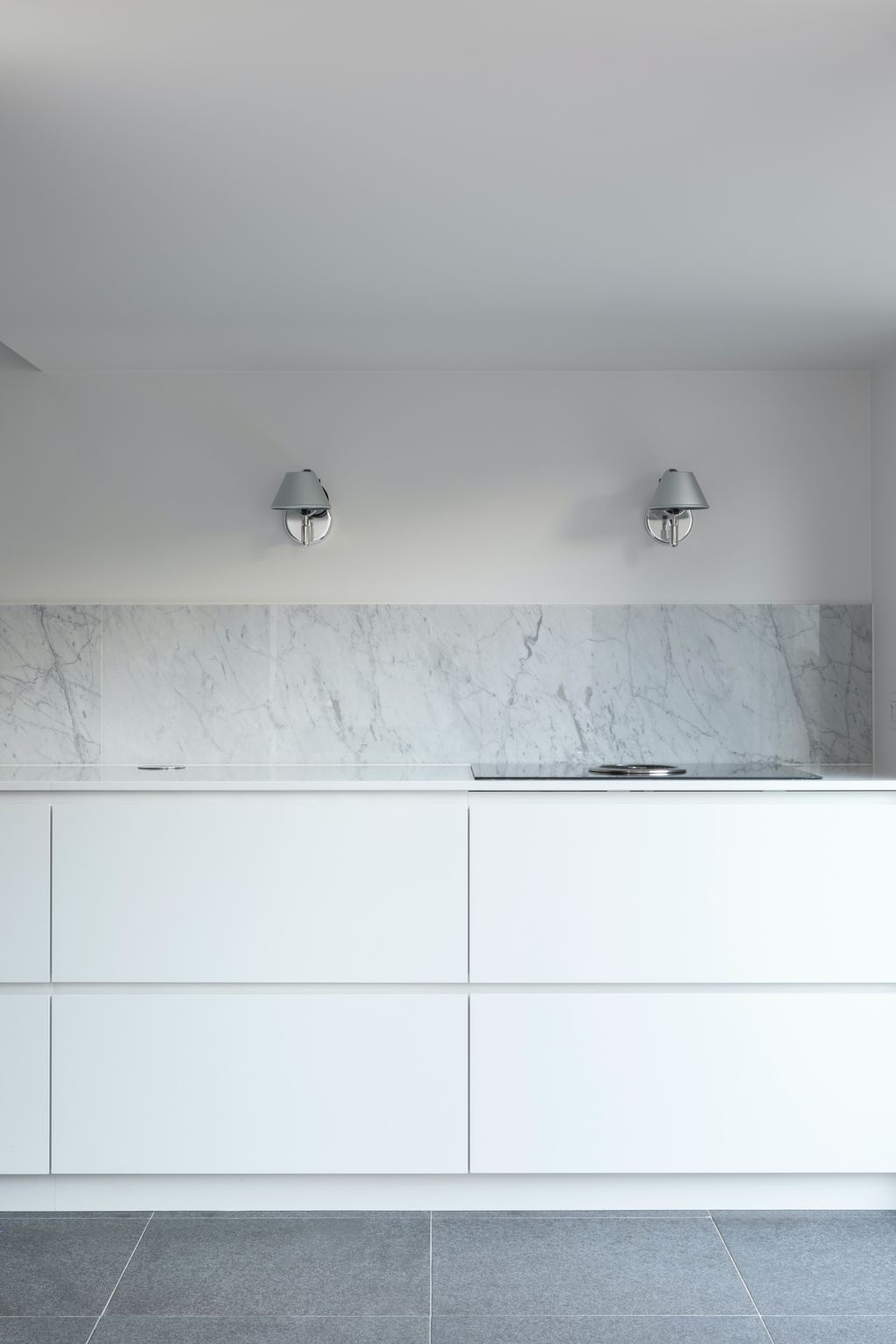 Wall paint/ Foto: Jean Philippe Delberghe/Unsplash
Choose a light paint
Color in the kitchen is like seasoning in food—walls and units can appear bland without it. Light is the greatest tool to help a small space feel bigger, brightening the space by bouncing light into shadows and lifting the entire room. Lighter shades like porcelain or lighter gray are your best options when designing a compact kitchen space. However, you can also add a splash of color to the ceilings. This will lead the eye to look up and also create the illusion that your small kitchen is taller than it really is.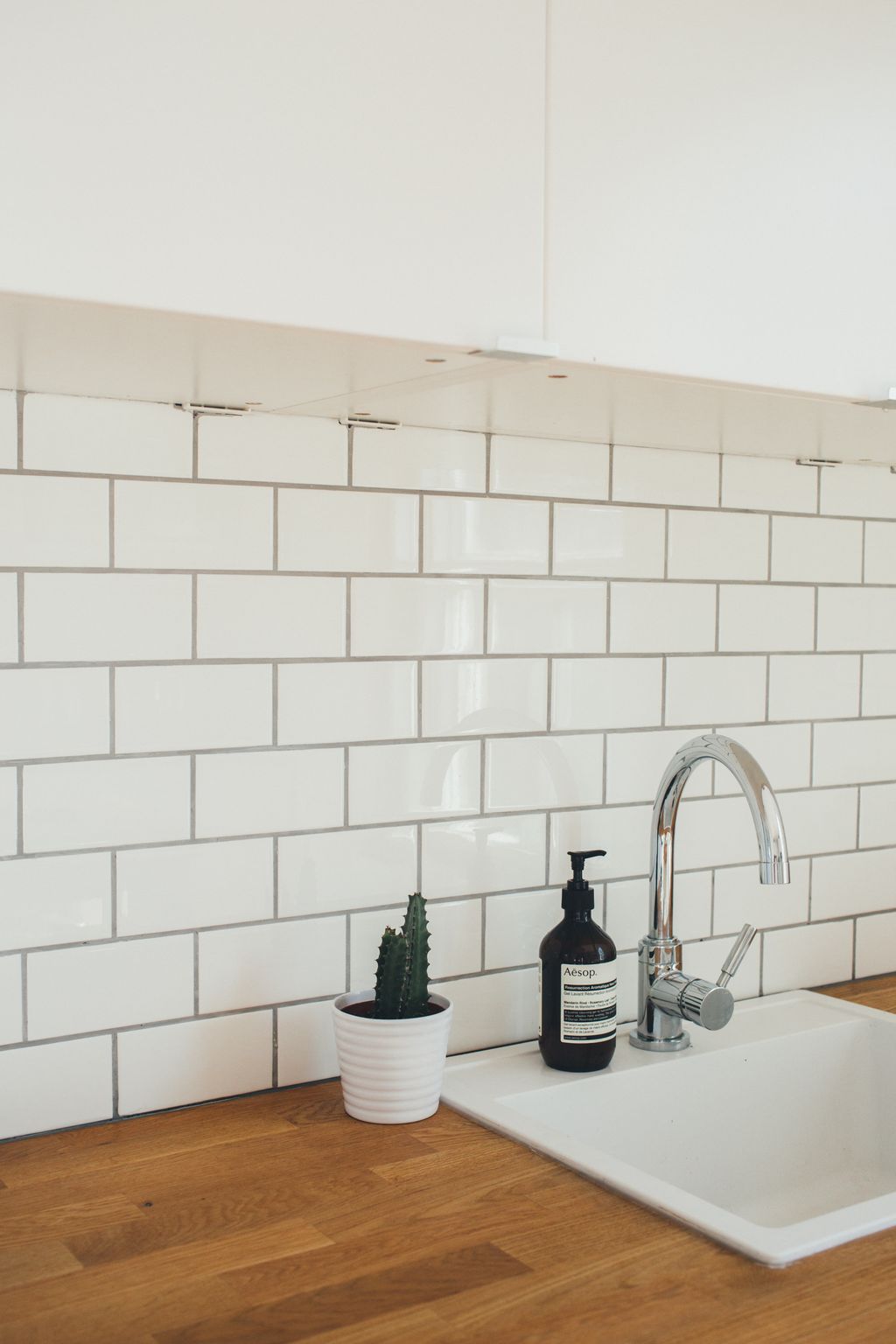 Kitchen tiles/ Foto: Charlesdeluvio/Unsplash
All about tiles
Carefully picked tiles are your secret weapon when designing or updating your small kitchen. Matt tiles in light, muted, and natural tones or highly reflective gloss tiles are great options to create a sense of space. Don't choose small or heavily patterned tiles because they can create a striking feature wall where they will most likely overpower a small space.
You can also use another trick with floor tiles by choosing two distinct flooring styles so that it will trick the eye into seeing two different rooms/spaces. To achieve this, choose patterned tiles for the kitchen and neutral styles for the dining zone.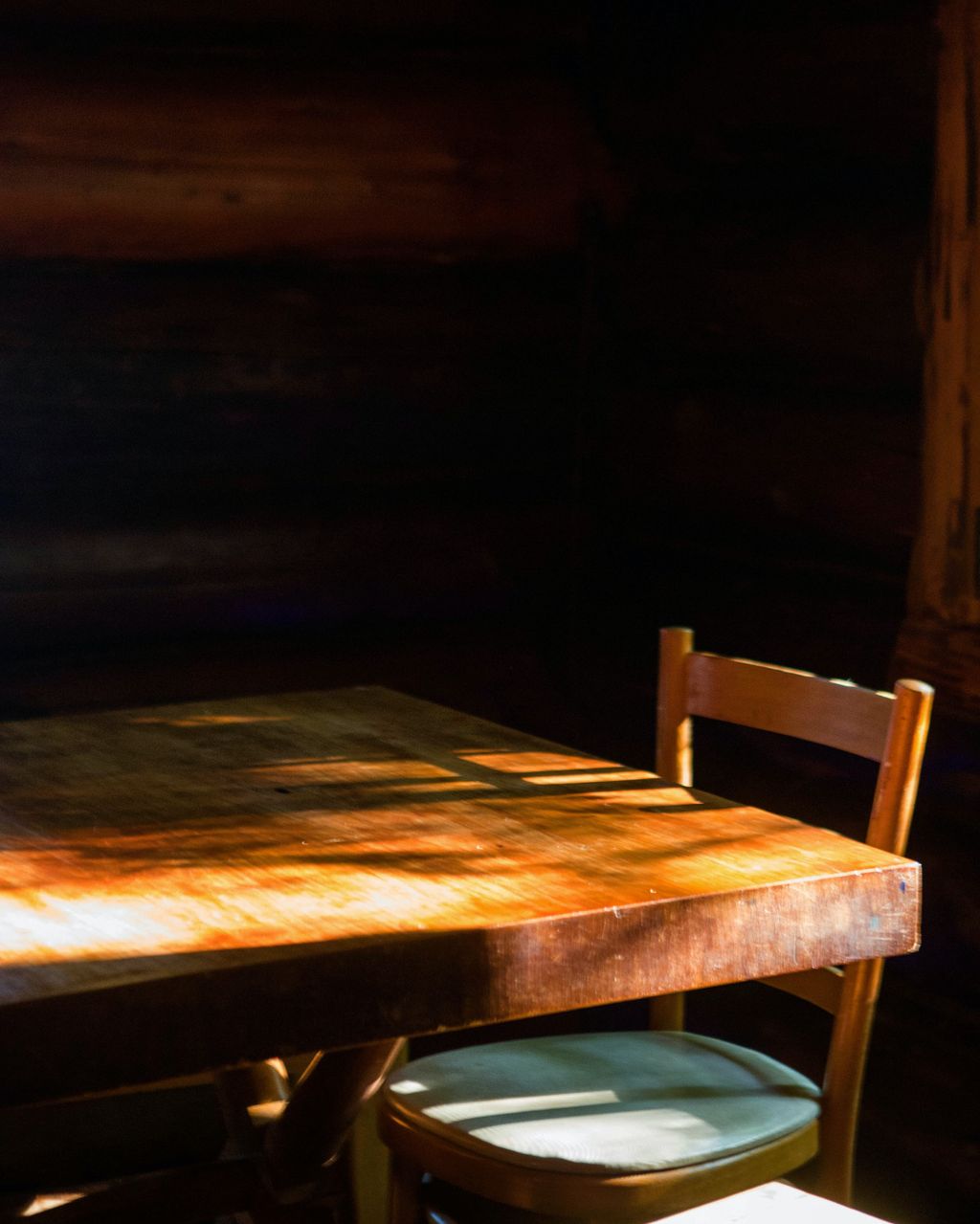 Dining Table/ Foto: Ginny Rose Stewart/Unsplash
Dining table out?
Having a lack of space in the kitchen area doesn't mean you have to throw away the dining furniture. You can still make this work in a small kitchen by opting for narrow kitchen tables and pushing them completely against the wall. You can also choose collapsible furniture to create space once it's not needed. For example, a table that can serve as an island but also a dining table when being extended. With this trick, you can use the folded table to its full potential by also using it as your desk space for working from home.
Small kitchens also mean less money spent on cabinetry, potentially allowing more budget to go on lighting and appliances. You can make your kitchen functional as well as beautiful with some decoration!
(HAI/HAL)