Jakarta
-
One of the biggest music festivals, Lollapalooza has successfully concluded this year! Annually held in Grant Park, Chicago, this year's Lollapalooza begins on July 28th to July 31st, 2022 filled with outstanding musical headlines from Metallica, Tinashe, J.Cole, to Big Sean, Dua Lipa, and J-Hope from BTS! Missed the party? Worry not, we'll cover the highlights of the show!
Electrifying performance from Metallica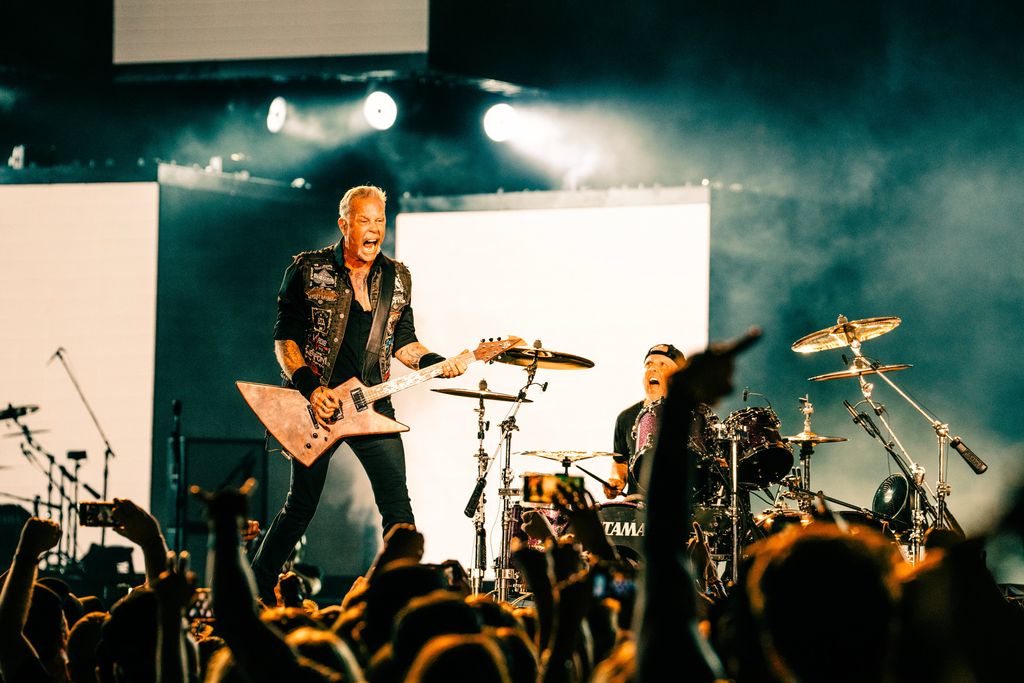 Metallica/ Foto: Twitter

Metallica has been a superstar as long as Lollapalooza has ever been a thing. Rocking out 16 songs on the first day of Lollapalooza's stage, Metallica went back to their first album Kill 'Em All released 39 years ago, and kicked off the stage with "Whiplash." Lead vocalist, James Hetfield screams out to the audience, "We are very blessed after 41 years to still be up here kicking your ass and you kicking ours."
Coming down to their encore, they performed "Battery", "One", and of course, "Master of Puppets" which recently surged in popularity thanks to Netflix's most loved series, Stranger Things. In fact, as they performed "Master of Puppets", Metallica projected footage of Eddie Munson playing along to the song in The Upside Down onto two massive screens above the stage. Most metal ever!
Big Sean brings his expecting girlfriend Jhene Aiko to the stage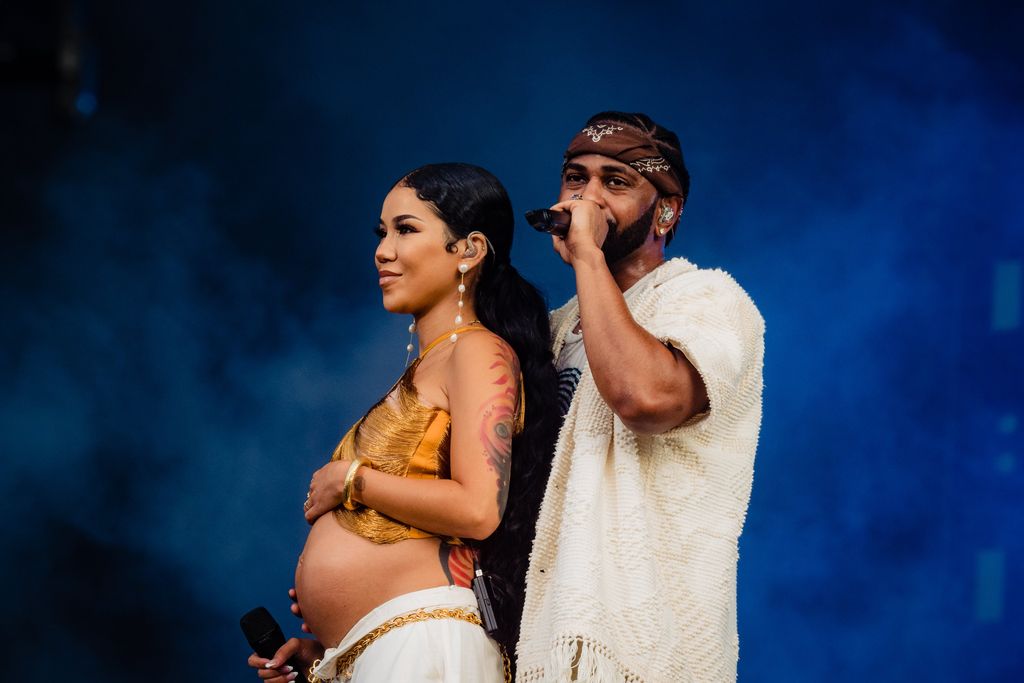 Big Sean & Jhene Aiko/ Foto: Twitter

Previously stunned us with their sensational maternity shoot, power couple Big Sean and Jhene Aiko shared a stage at Lollapalooza. In the middle of his set, Big Sean invites a surprise guest none other than her pregnant girlfriend Jhene Aiko to sing their featured songs "Beware" and "I Know". They showed nothing but love and intimate moments on stage like how Big Sean is rubbing and sending a sweet kiss to her exposed belly bump. The American rapper reflects on this moment through his tweet, "Best part of today was seeing our baby in Momma's belly and you all showing so much love on stage... It took me my whole life to get on this Lolla stage, our baby's on there at 24 weeks in the womb, thankyou for this feeling!" he said. Couple goals indeed!
Machine Gun Kelly gave tributes to Pop Punk music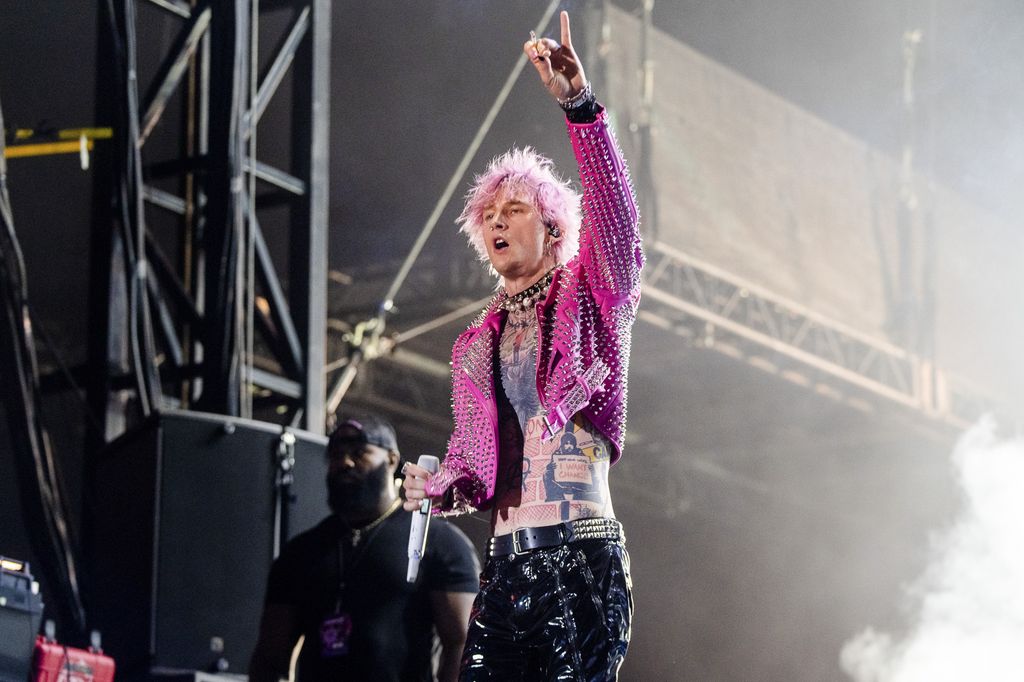 Machine Gun Kelly / Foto: FilmMagic/Josh Brasted
Before Machine Gun Kelly took the stage, the speakers blasted "Welcome to the Black Parade" by My Chemical Romance as he made his entrance in front of the roaring audiences of Lollapalooza. With 90 minutes of showtime, MGK delivered an outstanding performance in a total of 17 songs including a cover of Paramore's "Misery Business." Much like Big Sean, he brings out Avril Lavigne, the pop-punk princess to sing "Bois Lie", Iann Dior to sing "Fake Love Don't Last", as well as Glaive who gave a performance of "More Than Life". Hand him the pop-punk crown now!
Dua Lipa is "Levitating" from the side stage to the main stage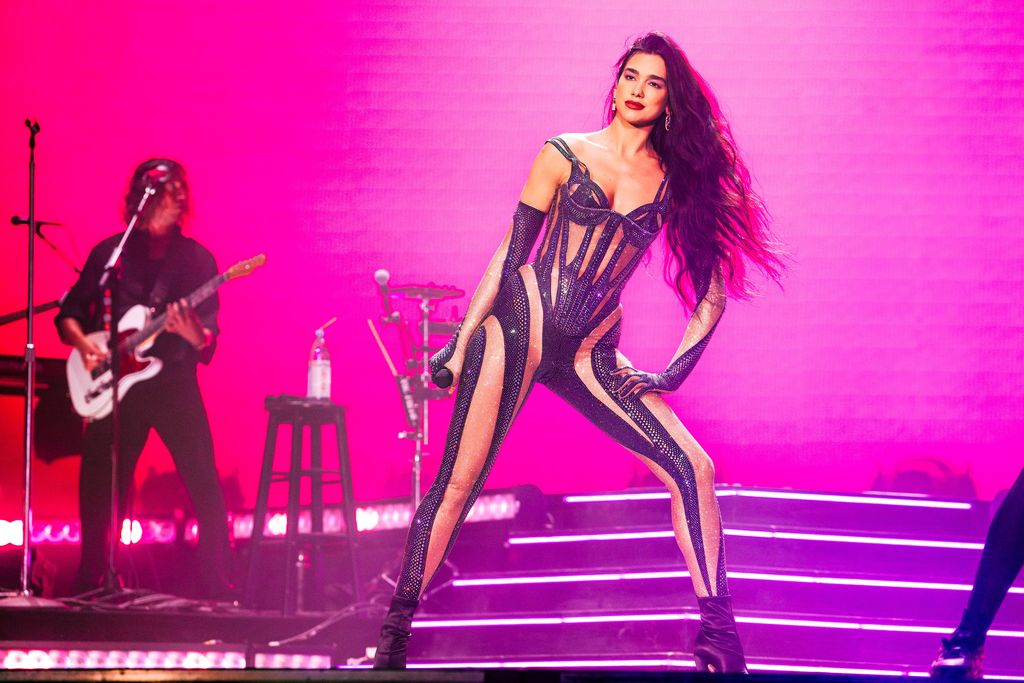 Dua Lipa/ Foto: Instagram

Dressed in bedazzled skin tight one piece, Dua Lipa opens the main stage with her hit track "Physical" from her Grammy-winning 2020 album, Future Nostalgia. Dua Lipa took a moment to reflect on her music journey as she recalled her first performance at Lollapalooza was held on its side stage. She owned the stage as she got the crowd grooving to her made-for-the-dancefloor tracks, "New Rules" and "Levitating." Before she finished her set with "Don't Start Now", the British singer yelled out to the audience, "Stand up for the LGBTQ community, stand up for each other and I'm here to stand up for you in whatever way I can, I Promise." What a queen!
BTS J-hope makes history at Lollapalooza stage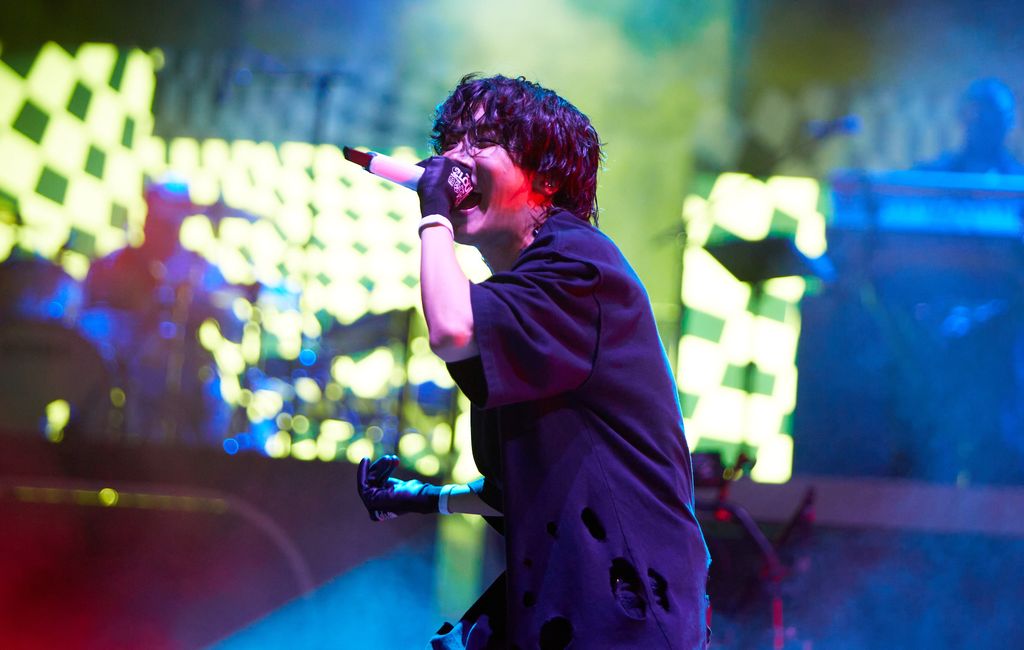 J-Hope/ Foto: WireImage/BB
The first South Korean artist to headline the main stage at a major US music festival and the highest ticket-selling artist in Lollapalooza history   the one and only, J-hope from BTS. J-hope had announced that he'd be the first member to head up for a solo activity and his international solo debuts on the Lollapalooza stage. Recently having his solo album Jack in The Box released, he also performed some songs from his mixtape "Hope World", BTS songs "Cypher Pt. 1", "Trivia: Just Dance", "Outro: Ego" and "Dynamite (Tropical Remix)" complete with new choreography, and Chicken Noodle Soup featuring Becky G whom he had brought to the stage as a surprise guest. J-hope's Lolla setlist comprised a whopping total of 21 songs. Fellow BTS member Jimin also flew to Chicago in support of his beloved brother, how sweet!
(HAI/MEL)